Cymbrowitz Denounces Rise In NYC Hate Crime Stats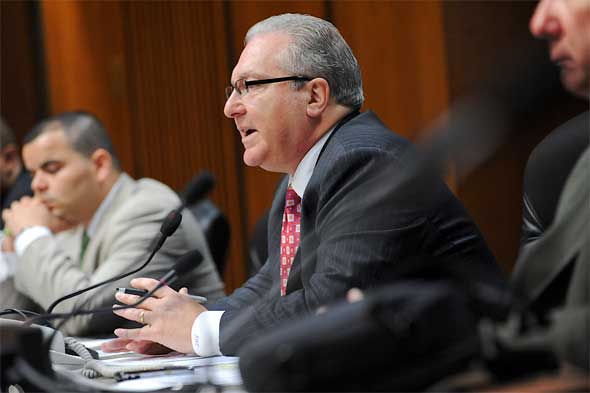 The following is a press release from Assemblyman Steven Cymbrowitz's office:
Assemblyman Steven Cymbrowitz has voiced concern over a report that while hate crimes in New York State dropped by 14 percent, New York City residents saw a 27 percent increase.  These findings were revealed in the NYS Division of Criminal Justice Services (DCJS) annual report on hate crimes.
Jews were the most frequent targets of hate crime.  The DCJS reported that in 2010, nearly 70 years after the end of the Holocaust, 50 swastikas were placed on property in New York State.
"These are disturbing statistics," Cymbrowitz said referring to the DCJS report.  "It becomes of even greater concern when you consider that 2010 saw more hate crimes targeted against individuals.  While these crimes hurt the individual, they also impact the entire community."
According to the Anti-Defamation League, the incidence of hate crimes nationally has been dropping over the last couple of years. New York has not followed that trend.
"I have to ask why? New York's population has always been diverse.  Our city has a history of making room for the next wave of immigrants, what has changed?" Cymbrowitz questioned.
"It is important parents teach their children that what makes this nation great is its diversity.  Most Americans are either immigrants or descendents of immigrants. New York City's energy stems from its residents, who represent just about every religion and culture, contributing something from their traditions and lifestyles," Cymbrowitz stated.  "While I realize that most of us get along, perhaps even enjoying the differences between ourselves and our neighbors, it's those few insecure individuals who are perpetrating these hate crimes that we must reach."
"New York State has tough hate crime statutes on its books and the New York City Police Department's Hate Crime Unit is one of the best in the nation, but if we are ever to be free of these horrible crimes, we must get to people through education and societal reinforcement to make them understand that someone looking or acting differently should not be the motivation for either a physical or vocal attack," Cymbrowitz said.
New York City experienced 350 hate crimes in 2010, which was a 27 percent increase over 2010.