Cymbrowitz Criticizes Verizon For Discontinuing Russian-Language Phone Support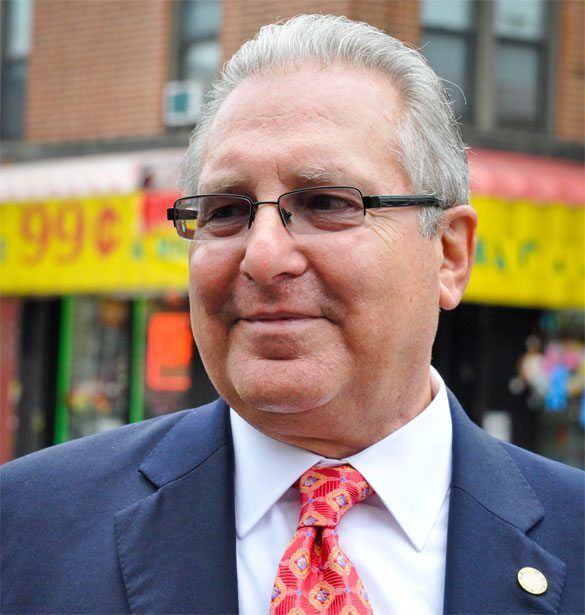 The following is a press release from the offices of Assemblyman Steven Cymbrowitz:
Russian-speaking Verizon customers would do well to have a translator handy if they want to complain about FIOS or question a bill. Following a number of complaints from constituents, Assemblyman Steven Cymbrowitz (D-Brooklyn) has learned that Verizon has discontinued its customer support phone line for Russian-speaking customers, leaving people unable to resolve issues such as service outages, billing, and general account inquiries.
"The explanation offered by Verizon was that the volume of customers did not warrant a dedicated department," Assemblyman Cymbrowitz said. "Give me a break. There are over 200,000 Russian-speaking people in New York City. That's absurd."
He said that a phone line with an answering machine was offered to provide callbacks for Russian-speaking customers instead, but was also shut down. Attempts at restoring service for non-English speakers have been unsatisfactory, he said. Spanish is the only language option currently offered.
Assemblyman Cymbrowitz recently wrote to the NYS Public Service Commission about the issue and noted that Russian-speaking customers currently have two options to reach a customer representative at Verizon. The first is through his district office during regular business hours. "The second option requires non-English speakers to navigate an English-only phone menu to reach an English-speaking representative, and then have the English language skills to provide enough information to arrange a call back," he said. "This is an insurmountable task for most non-English speakers and neither of these options provides immediate assistance."
Making the problem worse is Verizon's management of the Federal Communications Commission's Lifeline Program, which provides low-cost phone service for recipients of public assistance. Lifeline requires annual recertification over the phone and Verizon offers no language preference. As a result, many Russian-speaking people fail to recertify in time. "They're dropped from the program and are responsible for increased bills until they re-enroll," Assemblyman Cymbrowitz said.
"Verizon has to stop treating our Russian speaking residents like second-class citizens. It's outrageous and must be corrected," he said.