Cymbrowitz Continues Coat Drive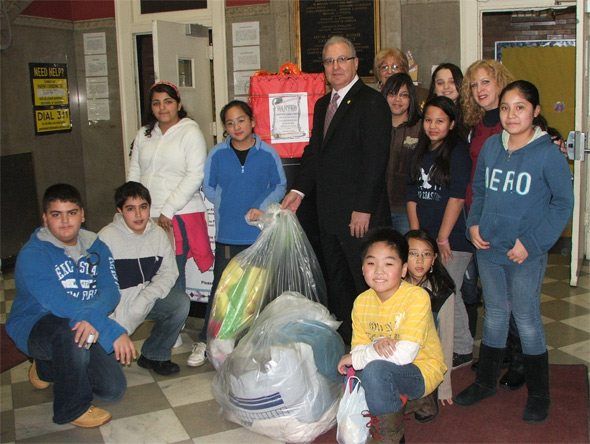 From Assemblyman Steven Cymbrowitz's office:
Assemblyman Steven Cymbrowitz accepting coats collected by the students and staff of PS 206.  While his coat drive is continuing, the coats already collected will be given to Metropolitan Council on Jewish Poverty for distribution to the needy.  "With the frigid winter weather taking hold on New York, I wanted to get these coats to those who can benefit from them, as soon as possible," Assemblyman Cymbrowitz said.  Anyone wanting to donate a wearable winter coat may still bring them to Assemblyman Cymbrowitz' office at 1800   Sheepshead Bay Road.