Cymbrowitz Beats Akselrod By Narrow Margin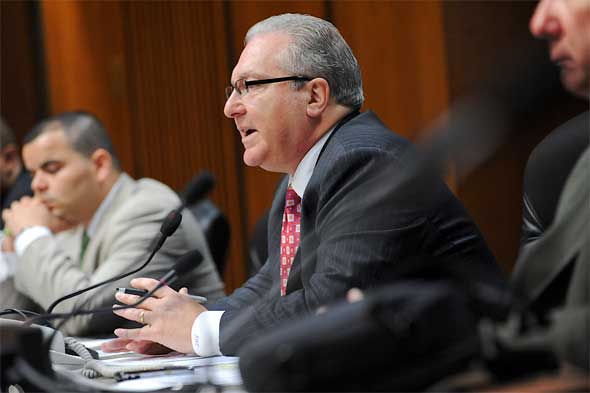 Assemblyman Steven Cymbrowitz eked out a primary victory yesterday, defeating Ben Akselrod by a narrow margin and moving ahead to a rare general election battle.
Cymbrowitz earned 244 votes more than his opponent, a margin of just seven percent of the 3,304 votes cast in the election. Cymbrowitz garnered 53.7 percent versus Akselrod's 46.3 percent, according to results published by the New York Times.
Brooklyn Daily was at the Highway Democratic Club's election night party, and here's the scene they described:
Tensions were high at the High-Way Democratic Club's results party on McDonald Avenue as Community Board 15 chairwoman Teresa Scavo called out the results as they trickled in.
Cymbrowitz appeared confident as he thanked friends and supporters, but left his own party before the vote was called, and refused to speculate on the outcome.
"I think we're going to have to wait until all the votes are counted," Cymbrowitz said, refusing to comment further.
Akselrod a former CB15 district manager, would not comment or concede, claiming that the vote was too close to call.
Cymbrowitz will now face off against Republican Russ Gallo in November's general elections.