Cymbrowitz Launches Online "Suggest A Law" Tool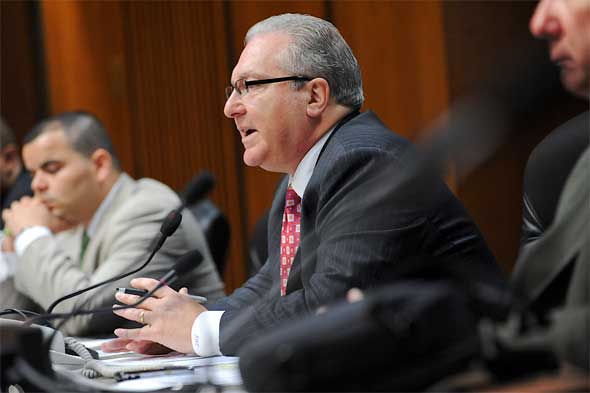 Assemblyman Steven Cymbrowitz is incorporating a novel feature on his website that allows people to suggest laws that they would like to see enacted. In a press release, Cymbrowitz unveiled his "There Ought To Be A Law" button, making him the first Assembly member in the state to directly solicit law suggestions from residents through a dedicated tool on his website.
Cymbrowitz's new program, which you can access by clicking here, describes its simple function on the site itself:
Have you ever thought to yourself, "There ought to be a law"? Assemblyman Cymbrowitz wants to hear from you.
Maybe you have an idea that will improve our environment, schools or health care system. Perhaps you've imagined a way to enhance our quality of life or public safety. Or you've thought of a bill to help seniors or youth.
Whatever the issue, here's your chance to have a voice in the way our government works. Don't just complain about the state of things. Take an active role and change things.
The laws you suggest must be limited to 250 words, something state legislators ought to consider doing as well.
Okay, I'm going to try it out right here on this website. There Ought To Be A Law that prohibits people from feeding pigeons in areas that aren't designated as parks. For all I know, this could already be against the law and I've written about this in greater detail, but nothing angers me more than the site of rotting bread and bird shit under our overpasses and walkways.
Our publisher, Ned Berke, is chiming in: "There Ought To Be A Law to shower local independent online news organizations with money. Just because." Keep dreaming, Berke.
All right, folks, have at it. What laws do you suggest?