Cymbrowitz Announces Mitigation Advisor Will Be At Lowe's All Week
UPDATE: This event was canceled by FEMA.
The following is from the office of Assemblyman Steven Cymbrowitz: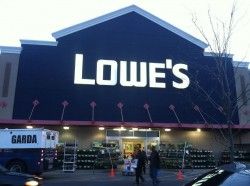 This week, FEMA will once again be placing a Mitigation Advisor in a local home improvement store to give free advice and answer your questions about repairing storm-damaged properties.
The advisor will be at the following location from Wednesday, December 26 through Sunday, December 30: 12/26 – 12/30, Lowe's, 5602 Avenue U, Brooklyn, 11234, Wed-Sat: 8 a.m. – 8 p.m.; Sun:  8-6 p.m.
The Mitigation Advisors have various publications and reference materials for homeowners and business owners on how to repair and mitigate their property against future damage. They also advise on techniques for cleaning mold and mildew as well as disaster preparedness.
If you're still dealing with mold or any other Sandy-related property damage issue, I encourage you to take advantage of this free service.
Please remember that I'm here to help. Feel free to call my district office at (718) 743-4078, email me at cymbros@assembly.state.ny.us or visit my temporary district office at 2658 Coney Island Avenue (between Avenues W and X). We're open Monday through Thursday from 9:30 a.m. to 5:30 p.m. and Fridays until 5 p.m.