Another Cyclist Killed In Greenpoint – Number Of Deaths Rises To 17 Across City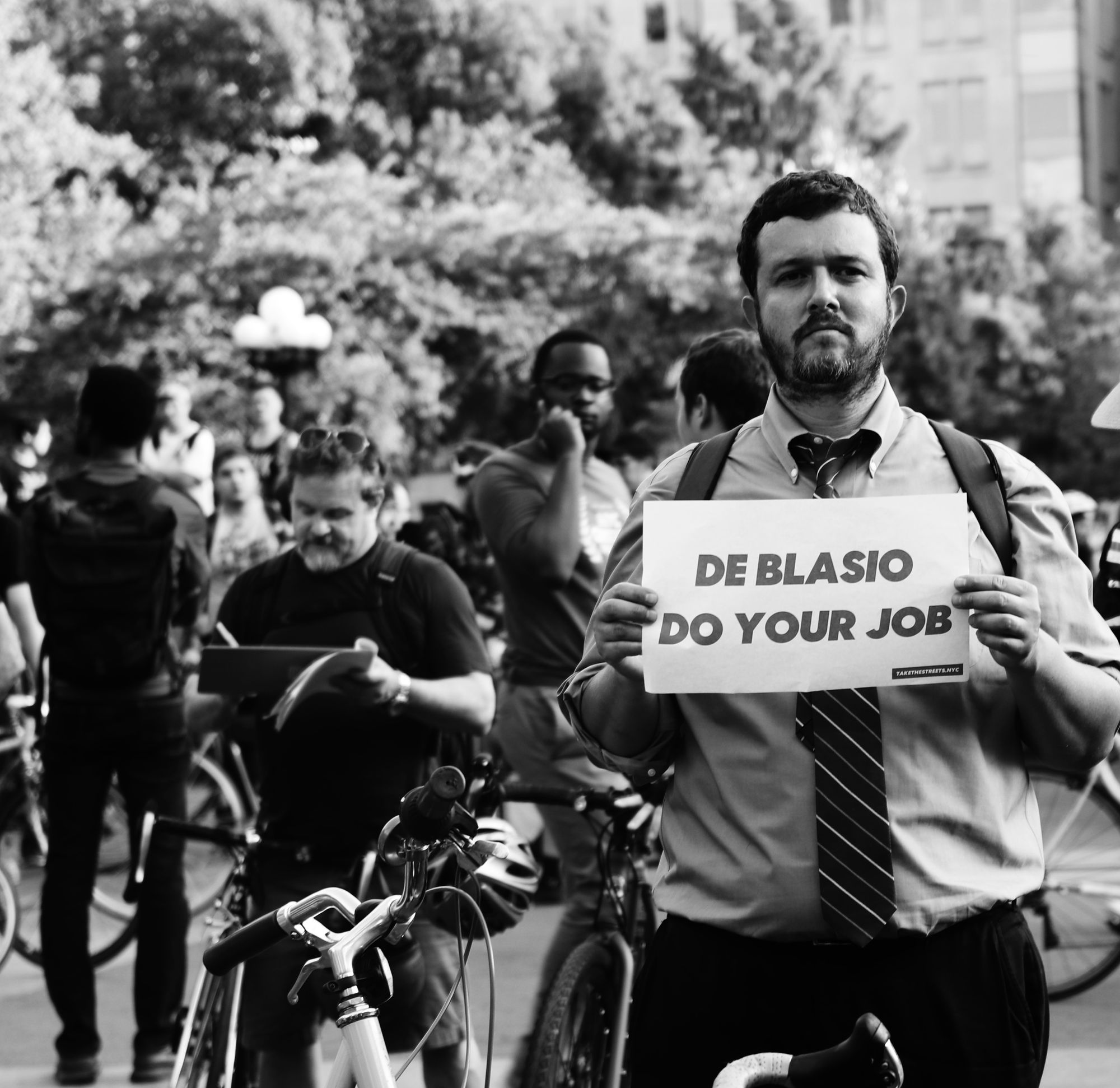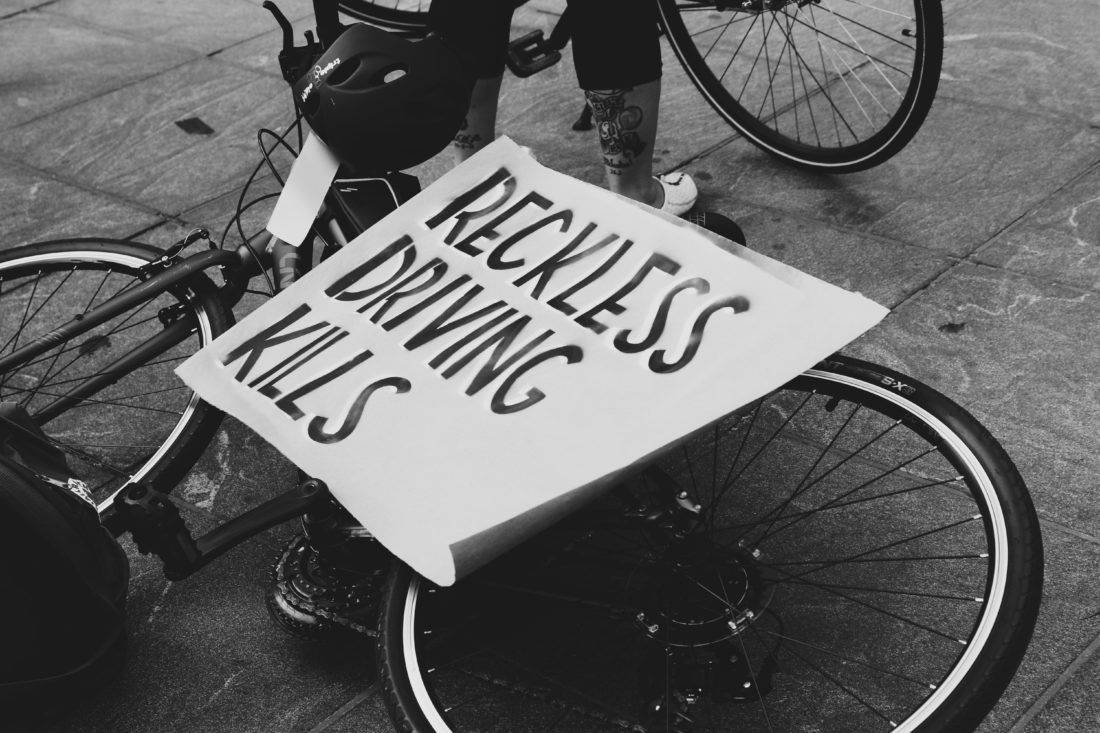 GREENPOINT – Two weeks after cyclists and advocates called on Mayor Bill de Blasio to better protect them, two more cyclists were killed by drivers in trucks. One was in Brooklyn. This marks the 17th cyclist death in NYC just this year.
On Tuesday, July 3 at around 3:51 p.m., a 58-year-old man was on his bicycle "facing southbound on [McGuinness Boulevard]… at Norman Avenue," cops said. According to the NYPD, it is yet to be determined whether the cyclist was in motion or just sitting there on his bike. Transportation Alternatives describes McGuinness Boulevard as
"a multi-lane arterial that resembles a highway."
At that time, a box truck was traveling in the same southbound direction on McGuinness Boulevard. The driver of the truck hit the cyclist, who was taken to Bellevue Hospital with trauma to his body and was pronounced dead. The driver remained at the scene.
As of this afternoon, cops have not released the victim's name. There have been no arrests made and the investigation is ongoing.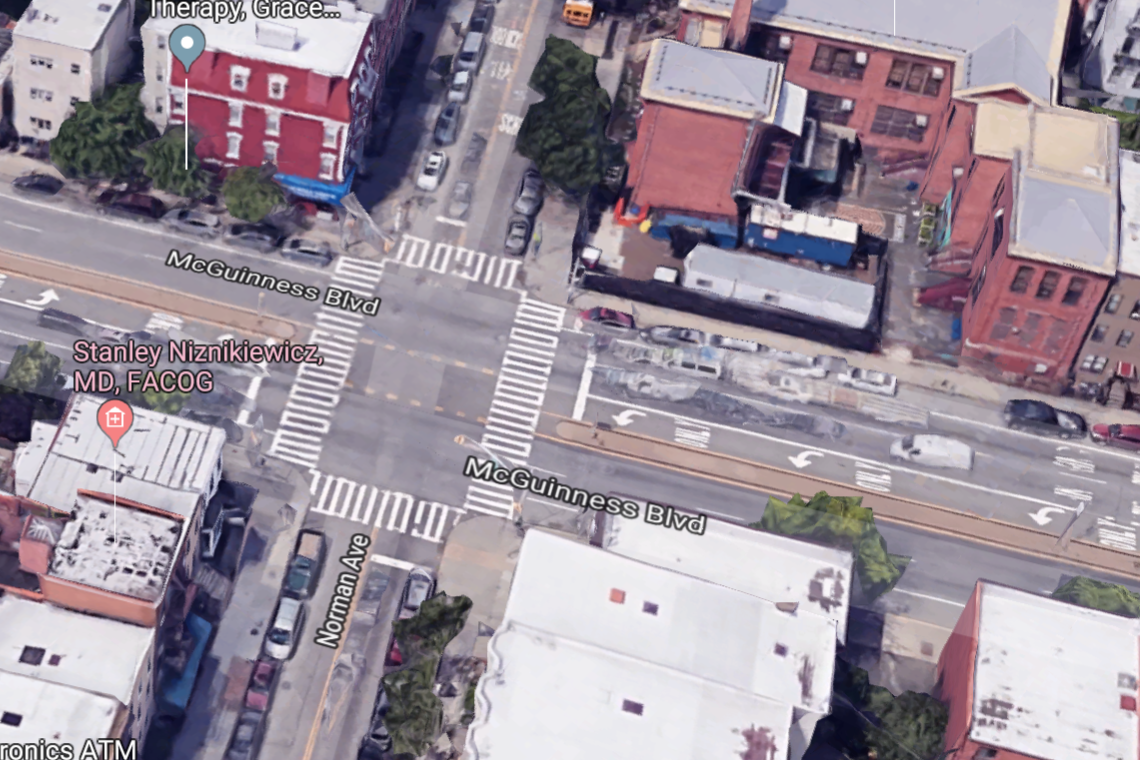 This crash came just a few hours after a 17-year-old boy was killed by a tow truck while riding his bike in Staten Island. This also comes after about a thousand cyclists lied down in Washington Square Park earlier this month for a die-in to protest the then-15 preventable bicycling deaths in NYC. At the die-in, they called on Mayor Bill de Blasio to do more to protect cyclists. And now just two weeks later, two more cyclists have been killed.
"Our mayor should be spending more time protecting us in this city that elected him, than going out across the country campaigning for a presidency he could never win," cyclist Samantha Koshik told Bklyner at the die-in.
Just last week, legislation sponsored by Council Member Carlos Menchaca was passed allowing bicyclists to follow pedestrian signals instead of traffic lights at Leading Pedestrian Intervals around the City.
"I'm proud to hear from so many NYers sharing their stories about why this is necessary," Menchaca wrote on Twitter. "We all share the road, let's make sure everyone is safe too."
Transportation Alternatives' Senior Director of Advocacy Thomas DeVito expressed his anger and frustration with the growing number of cyclist deaths.
"These crashes are tragic examples of what happens in a city that purports to welcome cyclists but fails to dedicate protected space for bikes on the vast majority of its streets," he said. "If we are going to reach Vision Zero, we simply cannot be using sharrows as a substitute for bike lanes. If we're going to eliminate traffic deaths, we must not tolerate broad thoroughfares like McGuinness Boulevard that cater solely to cars and trucks."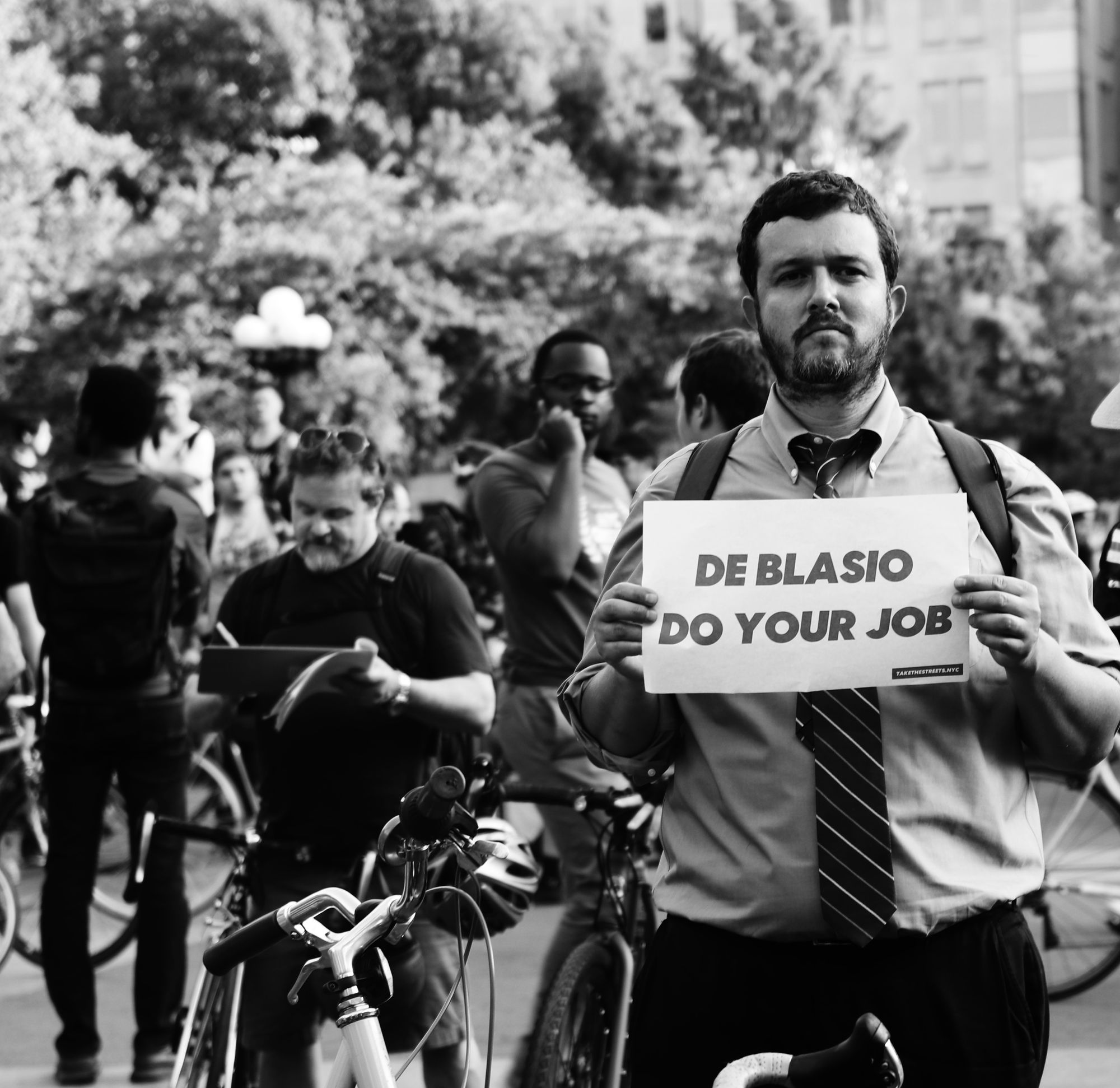 He said the City's Bicycle Safety Plan must be swiftly implemented and must include "a comprehensive blueprint and commitment to expand the protected bike lane network by at least 100 miles in the next two years, systematically protect all intersections along bike routes, create a rapid response program that leads to the redesign of any street where a serious crash occurs, create a bike corridor pilot, overhaul and improve the Department of Transportation's community engagement process and bolster key City Council legislation like the Reckless Driver Accountability Act and Speaker Corey Johnson's Streets Master Plan."
At the die-in on July 9, cyclists shouted: "Mayor de Blasio, do your job… de Blasio, do your fucking job!" One man asked Bklyner, "Why does this keep happening?"
To that, Transportation Alternatives' is calling on de Blasio to begin by taking one simple action– riding a bike.
"Lastly, we call on Mayor de Blasio to join us on a bike ride so he can experience firsthand the reality New York City cyclists face every day."