86th Street CVS Hit With Almost $200,000 In Fines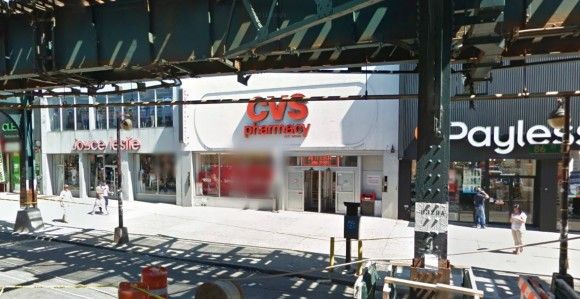 A CVS store located at 2151 86th Street is facing massive fines over a series of potential dangerous and life-threatening hazards and violations. The Brooklyn Daily Eagle is reporting that fines from the U.S. Department of Labor's Occupational Safety and Health Administration (OSHA) have reached nearly $200,000.
The Daily Eagle described the multiple dangerous violations that have plagued the store:
Recurring hazards include an obstructed exit route; unsecured and unstable stacks of boxes stored close to fire sprinkler heads; a stairway narrowed to an unsafe width by a conveyor; floors covered by a disorganized assortment of boxes, garbage bags and loose merchandise; and an uncovered electrical junction box. These conditions exposed employees to crushing and struck-by injuries, slips, trips, falls, electric shock and an inability to exit the store swiftly and safely during a fire or emergency. These conditions resulted in the issuance of five repeat citations, with $169,000 in fines…
Five serious citations, carrying $30,500 in proposed fines, involve a locked gate in front of an emergency exit, a stuck and difficult-to-open fire exit door; blocked access to a fire extinguisher, lack of fire extinguisher training for employees and a missing stairway handrail. OSHA issues serious citations when death or serious physical harm is likely to result from hazards about which the employer knew or should have known.
Kay Gee, the OSHA director in Brooklyn, Manhattan and Queens, spoke to the seriousness of this CVS location's repeat violations.
"Unfortunately, this is not the first time OSHA has cited CVS for several of these hazards, and it may not be the last, if violations continue to recur. CVS needs to address these hazards to ensure safe and healthful working conditions at its locations. The safety and well-being of its employees depends on it," Gee told the Daily Eagle.
Yikes. You'd think that with all the repeat violations that management at CVS would have addressed these problems long ago.