Curbside Composting Coming To More Brooklyn Neighborhoods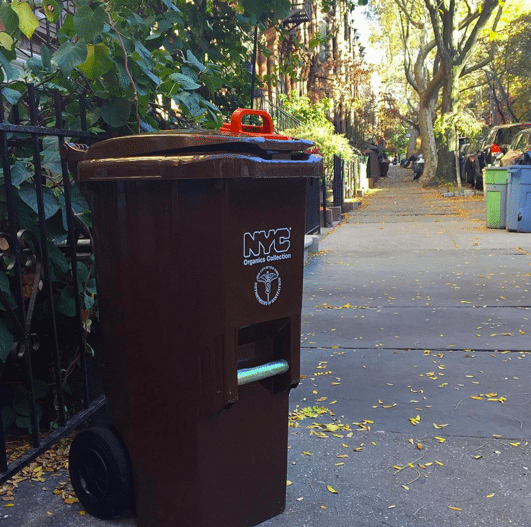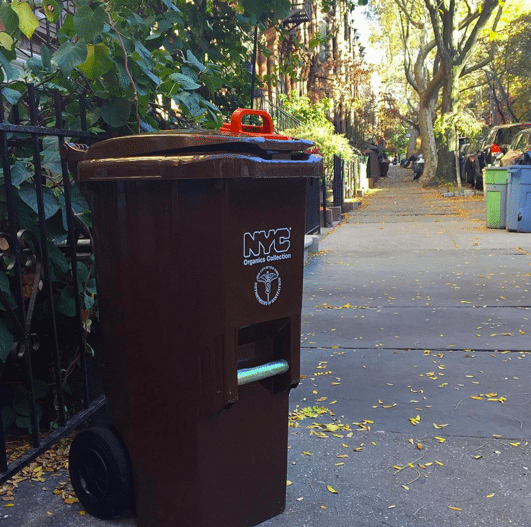 Good news for eco-friendly Brooklynites!
The NYC Department of Sanitation is expanding its organics curbside collections to additional neighborhoods throughout the borough, including Downtown Brooklyn, Southern Brooklyn, and Williamsburg.
Organic waste, such as food scraps, spoiled food, food-soiled paper items, yard waste, and plants, make up almost a third of all the waste the NYC Department of Sanitation picks up.
Instead of disposing organics as trash and adding to the landfills, residents of Community Board Districts 1, 2, 13, 15, and 16 will be able to separate these items into brown bins (that the city provides) for composting—enriching the environment!
The Department of Sanitation will begin distributing the compost bins in April. Collection will begin on May 1 for CB 1 (East Williamsburg, Greenpoint, Northside, Southside, and Williamsburg) and CB 16 (Broadway Junction, Brownsville, and Ocean Hill).
Organics waste collection will begin on June 5 for CB 2 (Boerum Hill, Bridge Plaza, Brooklyn Heights, Brooklyn Navy Yard, Clinton Hill, Downtown Brooklyn, DUMBO, Farragut, Fort Greene, Fulton Ferry Landing, Vinegar Hill, and Wallabout) , CB 13 (Brighton Beach, Coney Island, Gravesend, Sea Gate, and West Brighton), and CB 15 (East Gravesend, Gerritsen Beach, Homecrest, Kings Bay, Kings Highway, Madison, Manhattan Beach, Plumb Beach, and Sheepshead Bay).
The NYC Department of Sanitation is tripling its organics curbside collection program and estimates it will serve approximately 3.3 million New Yorkers by the end of 2017.
According to the agency, New York City leads the largest food scrap, food-soiled paper and yard waste collection program in the country.
Learn more about the NYC food and yard waste collection program here.