Cuomo, Lawmakers Reach Deal To Bring Three Casinos To NYC Area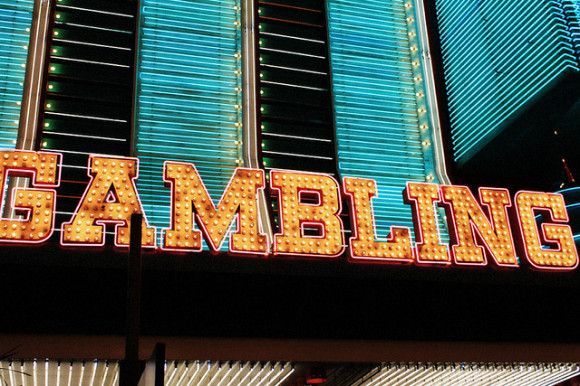 Albany lawmakers and Governor Andrew Cuomo have come to an agreement on the size and scale of casino expansion in New York State, announcing a potential rollout of three New York City-area casinos after an initial seven year moratorium.
The news comes after a slew of proposals offered by the governor and lawmakers. Cuomo wanted legislation that pushed for three in unspecified upstate locations, with four more locations to be announced later. He also pushed a moratorium on any New York City casinos for as much as five years. Siting for all casinos would have been determined by an independent panel under Cuomo's plan.
Lawmakers, though, wanted a say in casino siting, and a handful of proposals emerged with siting locations written into the bill.
The latest proposal is a compromise, with general locations incorporated into the language. Two casinos would be allowed in the Catskills, and one each in the Capital region and Southern Tier, the Albany Times-Union reports. Then the state would accept bids for casinos in the New York City region – which includes Long Island and Westchester – in a second phase of expansion to take place seven years later.
The bill is also a giveaway to Senate Republican Leader Dean Skelos, granting up to 1,000 video lottery machines in Suffolk and Nassau counties. The addition would be a clear threat to the racino at Aquaduct, which currently has a stranglehold on video lottery machines in the region.
The proposed legislation will also require 39 percent of slot machine revenues and approximately 10 percent of revenues from table games, as opposed to the 65 percent of video lottery terminal revenue demanded from racinos. Additionally, as opposed to Cuomo's last proposal, which called for a $50 million upfront licensing fee for any new casinos, the latest proposal does not include a specific upfront fee at all, nor a demand for capital investment or job creation.
In order for a casino expansion to go forward, a change to the state's constitution is required. To do that, legislators must pass legislation in two consecutive sessions to change the language, and then put it to voters in a referrendum during the November elections. They already passed the first round of legislation during last year's session. If the latest proposal passes – and it can as early as Friday – it will go to voters this year.