Poll Shows New Yorkers Against NYC Casino, Especially When In Their Backyard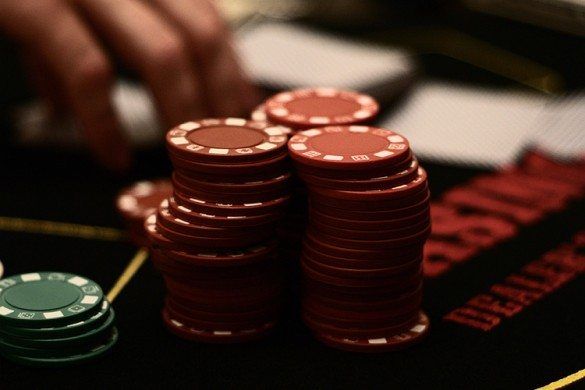 As we've previously reported, Governor Cuomo has been pushing to legalize gambling statewide in recent months, but efforts to build casinos within the five boroughs has met stiff resistance, according to a report by Crains New York.
A new poll, conducted by the Global Strategy Group and paid for by the massive Malaysian casino corporation Genting, concluded that, while a slim majority of New Yorkers want to expand gambling, support drops as potential locations are put on the table. And, in New York, support drops even more when placed "in your neighborhood."
We've seen this sentiment expressed by local politicians of Southern Brooklyn, many of whom joined the Stop the Coney Island Casino advocacy group.
A slim majority of New Yorkers polled are against the idea of building all of the proposed casinos upstate, meaning they want one in the city. At the same time, they don't want it, um, in the city:
The poll showed that a majority of voters were opposed to placing all seven casinos outside of New York City (51% to 44%) and to placing three casinos upstate and none in New York City (53% to 41%.) In other words, those proposals fared slightly worse than if the door were left open to a casino in the city, as Mr. Cuomo recently suggested.
The poll shows favorable voter attitudes towards the idea of turning Genting's Resorts World Casino in southeast Queens into a full-scale casino, and placing the six other casinos outside of New York City. Half of voters support such a proposal, while 44% are opposed. That is the plan that the company's high-powered lobbyists are pushing in Albany.
The Global Strategy Group also polled the attitudes of likely 2013 Democratic primary voters, some of whom who could potentially base their decisions in the 2013 mayoral race on candidates' positions on casinos. A solid 56% of city voters opposed building full-scale casinos in New York City, with 60% opposing building one in Queens, 62% did not want one in Brooklyn and 74% objected to one in "your neighborhood." Among general election voters (who will be the ones voting on a November referendum), 40% supported building a new casino in New York City and 54% were opposed.
Basically, when it comes to bringing a huge glitzy legalized gambling complex to the city, New Yorkers are conflicted. Where do you stand? And will it effect how you vote for mayor?