Governor Announces 407-Acre State Park Named After Shirley Chisholm in East New York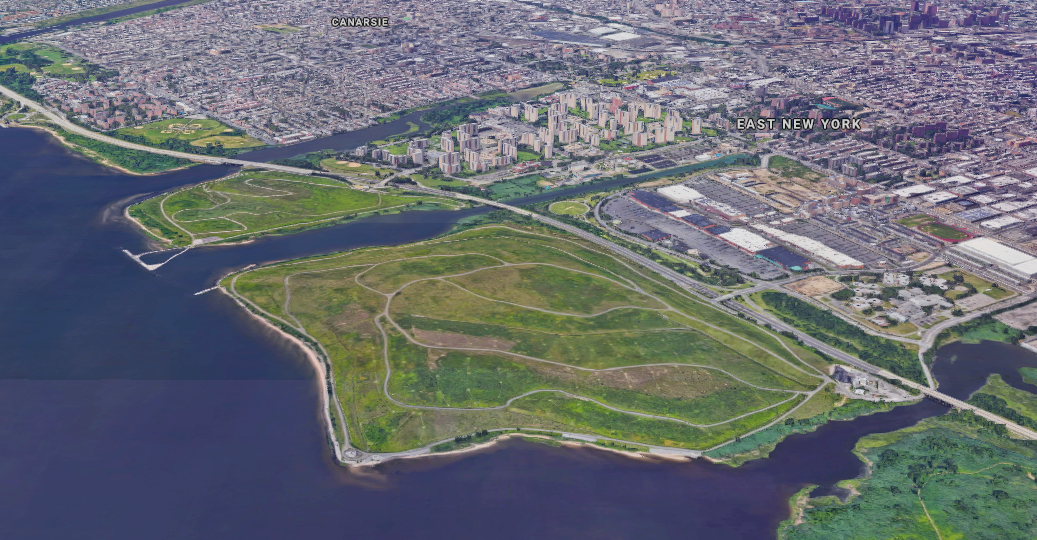 EAST NEW YORK – Governor Cuomo announced Wednesday that the largest State Park in New York City will open in Brooklyn next year—and it will be named after pioneering Brooklyn-born politician Shirley Chisholm.
The 407-acre park, located south of the Belt Parkway in East New York, will be built on top of what were once the Pennsylvania and Fountain Avenue Landfills, which closed in 1983 and underwent a $235 million site remediation that began in 2002.
"Our state parks are community treasures, and this new park transforms what was once landfill into exquisite open space, waterfront access and outdoor recreation for Brooklyn," said Governor Cuomo.
The first phase of the project will open up the restored property in summer 2019, backed by $20 million in state funding, giving residents access to the open space and 3.5 miles of newly-accessible waterfront along Jamaica Bay.
That means seven days a week of hiking and biking on 10 miles of trails, kayaking and more. The park will have pop-up environmental education, a pier, picnic areas with concessions and comfort stations as well as a park office.
Later in 2019, community input sessions will be held for the second phase, which will bring new public amenities to the park by 2021. According to the Governor's release, these could include "a new amphitheater for live events, environmental education center, lawn patios and a cable ferry or a connector bridge over the water which will link the Pennsylvania and Fountain Properties."
Check out renderings of the park released by the Governor's Office:
Shirley Chisholm, the park's namesake, was born in Brooklyn in 1924. Growing up, she attended Girl's High School in Bed-Stuy and Brooklyn College before embarking on a trailblazing political career. As the first black woman elected to Congress, Chisholm spent seven terms representing New York's 12th Congressional district, then became the first black candidate to run for President for a major party and the first woman to run for the Democratic party presidential nomination in '72.
"Shirley Chisholm led the fight to improve the health and wellness of underserved communities that we carry on today with the Vital Brooklyn initiative, and we are proudly naming this park after her in admiration for the example of leadership and devotion she set for all of us," Cuomo said.
The state investment in the new park is part of Cuomo's larger Vital Brooklyn initiative, investing $1.4 billion across underserved communities in Central Brooklyn. The wide-ranging investment runs from improvements to the health system, to the creation of park and green spaces, as well as a recently announced investment in building senior housing on unused NYCHA land.
The full video of the Governor's announcement can be seen below: