1,000 Affordable Senior Homes Will Be Built On NYCHA Land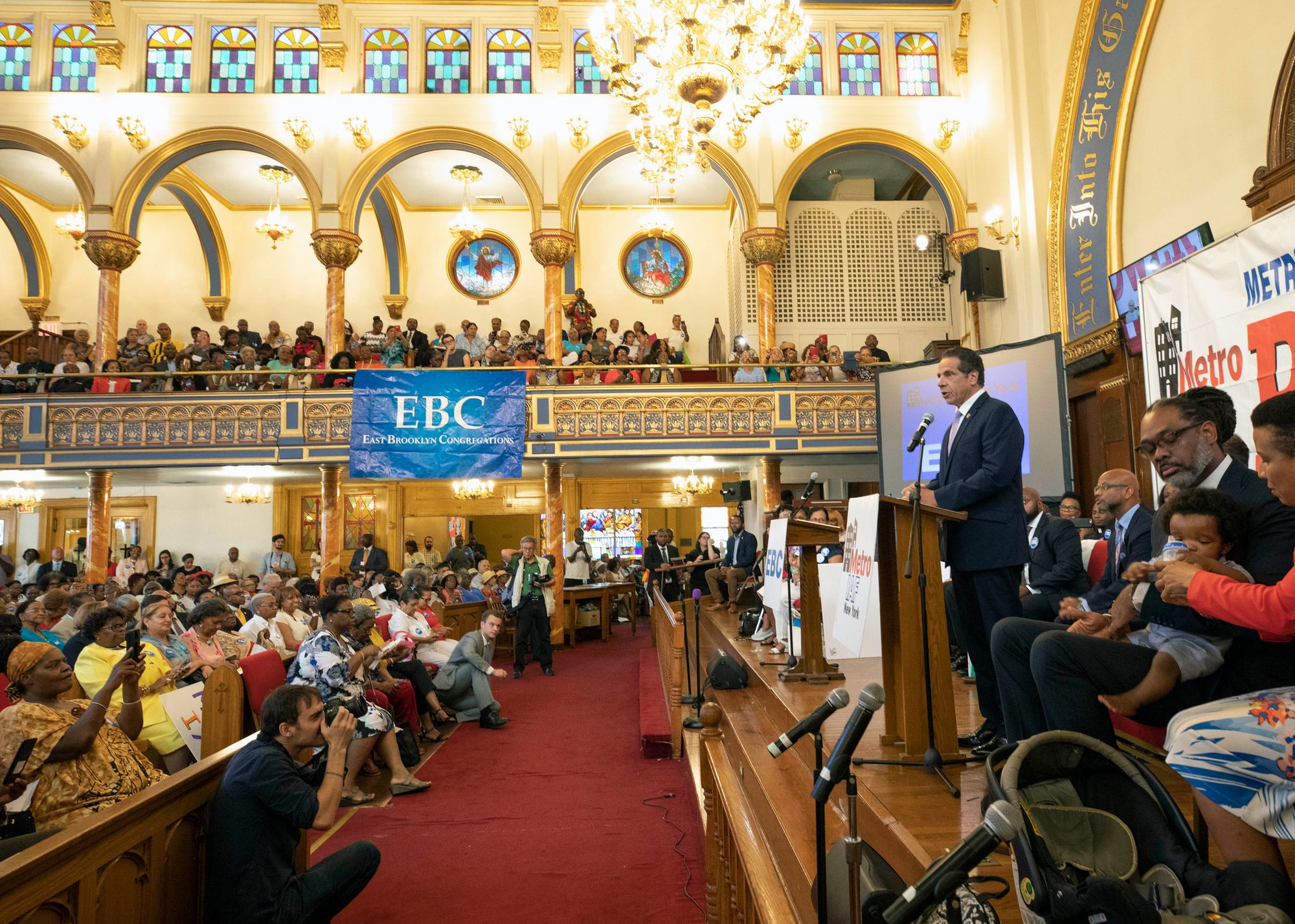 This week, Governor Cuomo announced funding to create 1,000 affordable homes for seniors on unused NYCHA land in Central Brooklyn. The $15 million commitment is part of the larger $1.4 billion "Vital Brooklyn" investment, which seeks to improve healthcare and housing across underserved neighborhoods in Brooklyn.
The investment will come in the form of tax credits for developers, encouraging construction of affordable housing in Bed-Stuy, Brownsville, Bushwick, Crown Heights and East New York.
"Every New Yorker deserves access to safe, affordable, clean housing—it is the foundation of our comprehensive efforts to address chronic disparities in Central Brooklyn," Governor Cuomo said. "This investment will seize the potential of vacant properties and help 1,000 seniors move into quality living environments and support our efforts to improve wellness and opportunities in these communities."
The announcement follows on the heels of a $563 million pledge to create 3,000 units of affordable housing in the area. Some skeptics of the plan are worried that the increased investment will be used to drive long-time residents out, encouraging gentrification.
Additionally, the use of available NYCHA land to build new developments has been a hot-button issue in many communities. The spaces will be reviewed on a rolling basis by the State Homes and Community Renewal department, and NYCHA is federally mandated to get community feedback and publish plans before allowing any development.
While affordable units are usually welcome in most communities, many worry that NYCHA land will eventually be used to develop market-rate units, which would exacerbate the housing crisis while impinging on current residents.
Housing isn't the only aspect of the Vital Brooklyn initiative, either. Earlier this year, the Governor announced nearly $700 million in funding for health care initiatives for the same Central Brooklyn communities, including an expanded care network, infrastructure improvements and a new health technology platform to streamline care and share information.
With many of the impacted neighborhoods facing high-percentage rent hikes, any new affordable housing, an especially housing for vulnerable seniors, is a necessary step in battling New York's housing affordability crisis.