CM Cumbo Withdraws Support For Bill That Would Exempt MTA Bus Drivers From 'Right Of Way' Laws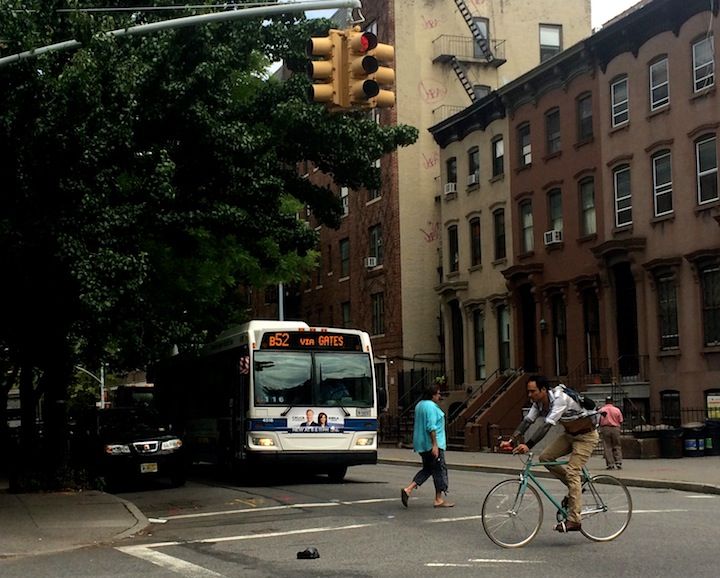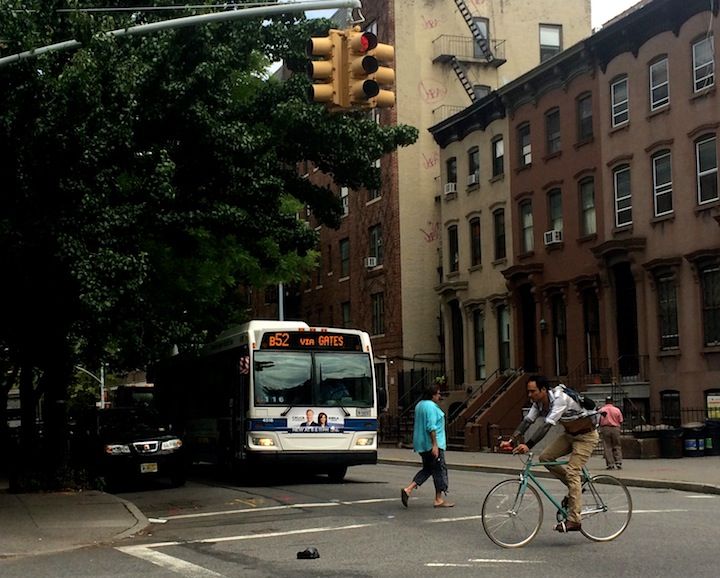 The debate around traffic, pedestrian, and street safety is a constant in Brooklyn, with changes large and small happening almost daily: new bike lanes and pedestrian islands added, left turns banned, and extended crossing times for pedestrians are just a few examples.
But there's also political changes, such as Fort Greene-Clinton Hill Councilmember Laurie Cumbo removing her name from the list of sponsors of a bill that would exempt MTA bus drivers from prosecution under the city's Right of Way law.
Explaining her decision, Cumbo referenced the tragic and "preventable" death of Victoria Nicodemus, as well as others in Brooklyn and Fort Greene that "have had a devastating impact on the family, residents and businesses within the surrounding neighborhood."
"I value the input of my constituents to make the best and most informed decisions on critical issues that will impact our community and quality of life," she stated. "After engaging in several community conversations, which afforded me the opportunity to listen to the concerns of my district, I made the determination to remove my support for Intro 663. "I want to thank my constituents for their advocacy and civic engagement as we work collectively to create a safer city for pedestrians, bicyclists, and motorists. I look forward to working with my colleagues in the Council to realize the full potential of Vision Zero."
However, the bill continues to have support from a long list of council sponsors, including several from Brooklyn, such as CMs Robert Cornegy, Mathieu Eugene, Jumaane Williams, Ritchie Torres, Mark Treyger, Chaim Deutsch, and Vincent Gentile. Cornegy did not respond to a request for comment as of press time.
This continued support for Intro 663 baffles some community safety advocates, such as Hilda Cohen of Make Brooklyn Safer.
"Why would you hold professional drivers to lower standards," asked Cohen. "[For Cumbo]To remove her name was imperative as police often don't enforce [Right of Way laws that already exist] and when they do, the charges get dropped.
"If we want Vision Zero to happen, we have to enforce the law," she continued. "Everyone needs to be held to the same standards. I'm hoping more councilmembers remove their names. There are [otherwise] great people sponsoring the bill."