Cumbo, Mosley Lead Way In Push For Expanded NYCHA Security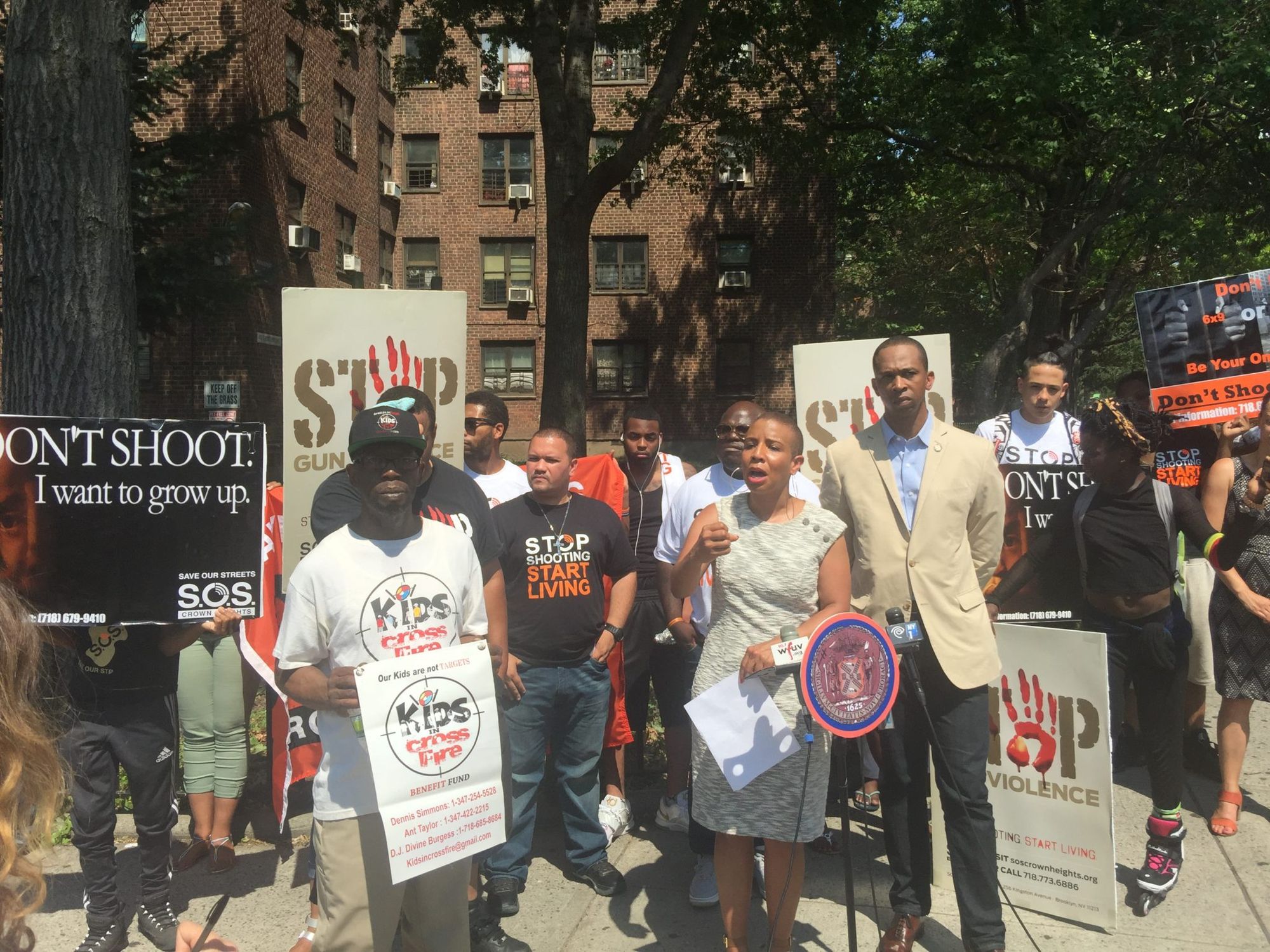 Council Member Laurie Cumbo and Assembly Member Walter T. Mosley took a stand alongside activists at the Whitman Houses following the killing of an unidentified woman last week.
Cumbo and Mosley led a press conference at the corner of North Portland Avenue and Myrtle Avenue at 2pm on July 22, where they and other activists talked about the need for security enhancements.
"When a life is lost, we must speak out. We cannot allow acts of violence against our families, friends, colleagues, or neighbors to go unnoticed or unaddressed," said Cumbo.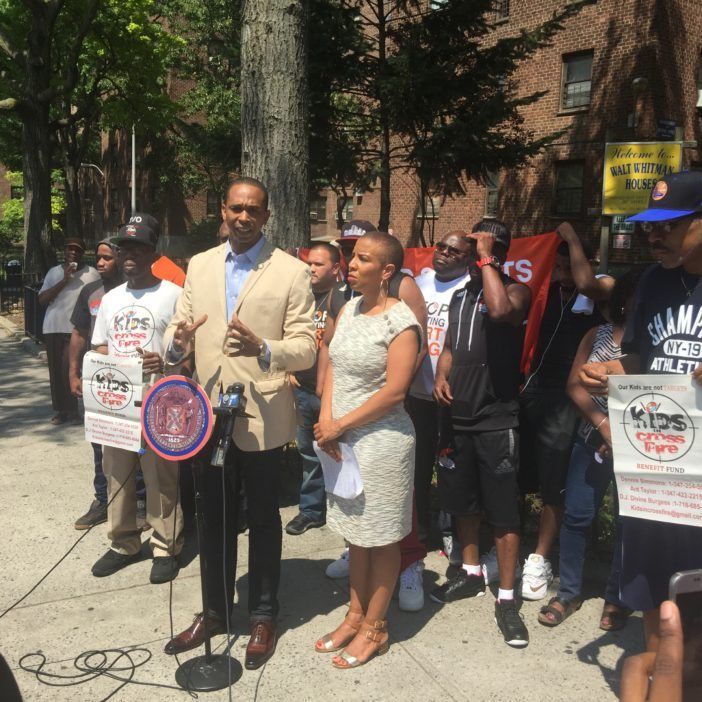 Mosley sounded a similar tone.
"I pray that the victim's family may find comfort in this most grievous hour and that our neighborhood may come together to address the root cause of these acts in an effort to prevent another family suffering from gun violence," said Mosley.
There have been a series of crimes in Fort Greene, including the shooting death of Luis Villot at the Farragut Houses and a 15-year-old shot in both legs.
Over $1.6 million has been allocated for security purposes to Lafayette Gardens, Farragut, and the Walt Whitman Houses. That money is being used to facilitate security camera installations throughout the residences."Though the cameras will help identify the location of these incidences and hopefully identify the perpetrator(s), we must provide additional resources such as employment, youth programming and increased access to community centers as alternative outlets," said Cumbo.
Other activists stood alongside Cumbo and Mosley, including Shanduke McPhatter, the founder and executive director of Gangstas Making Astronomical Community Changes (GMACC), Inc."We have to step up and address gun violence as the public health issue it is before we get to see real decline in violence and address trauma to see true community healing," said McPhatter.