Crumbling Flatbush House Denied Renovations That "Disregard History And Style"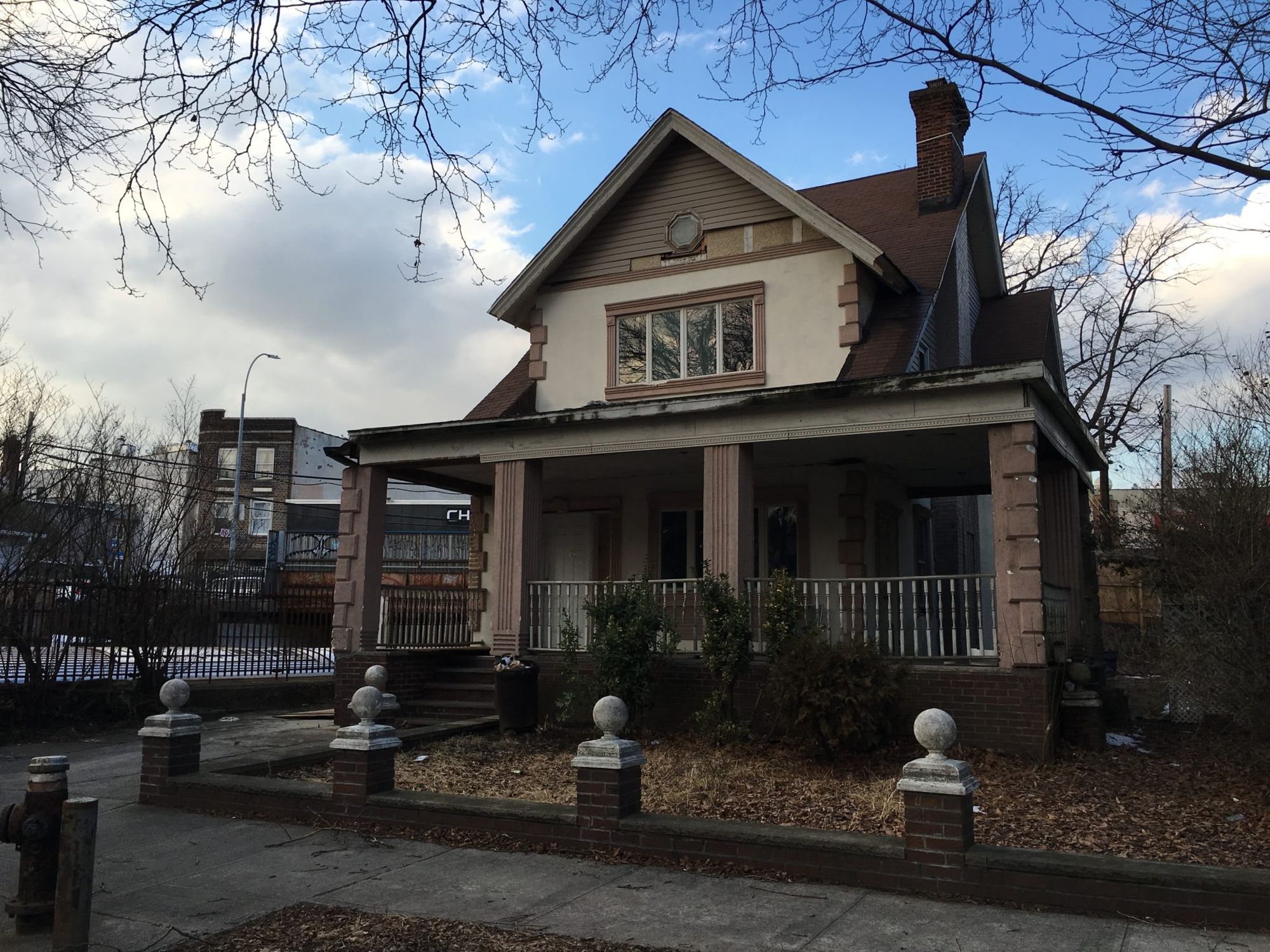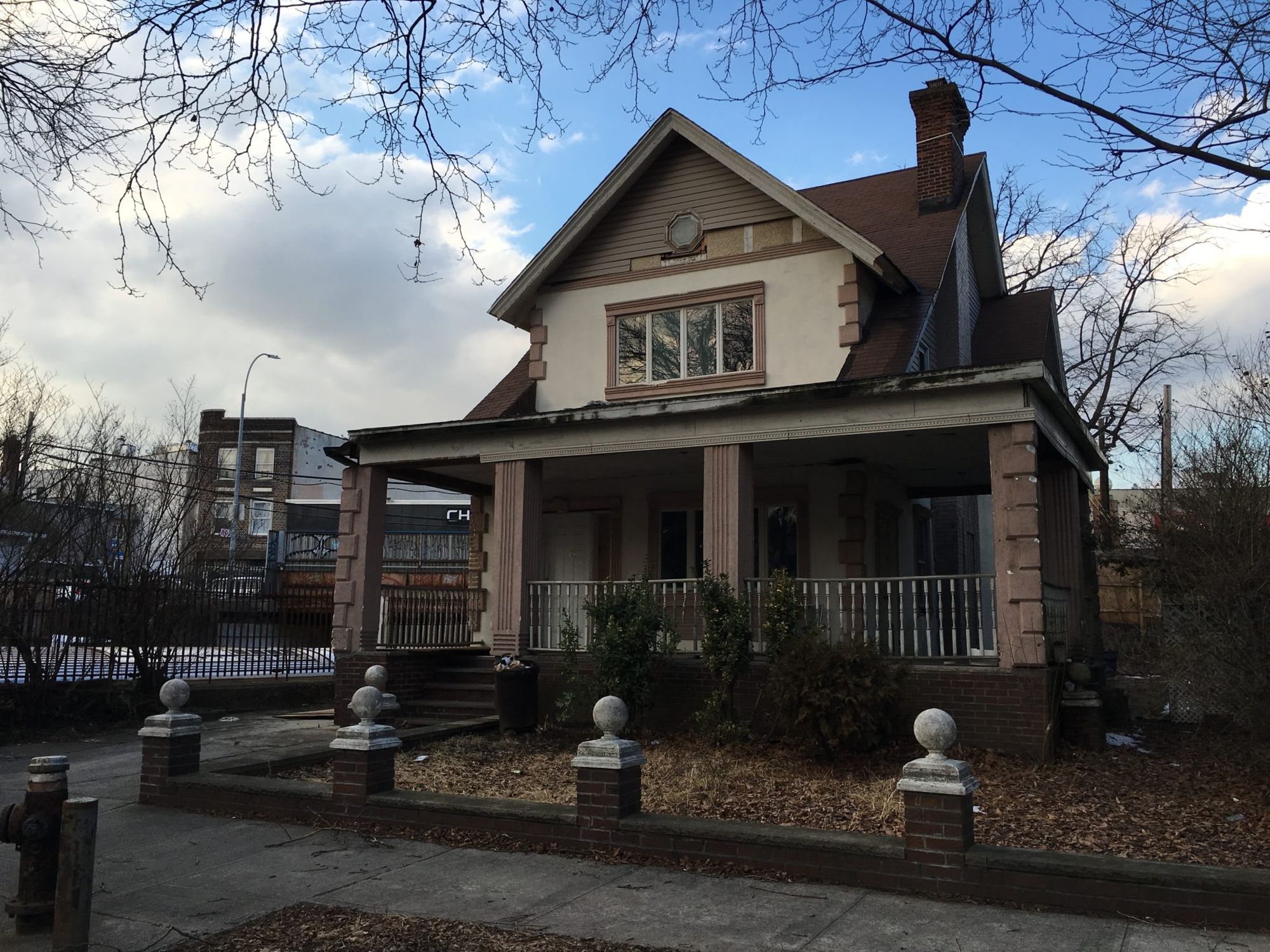 A deteriorating house at 7 Irvington Place, in the Fisk Terrace-Midwood Park Historic District, was denied a major revamp this week, reports YIMBY.
The Landmark Preservation Commission deemed the proposal too drastic, saying it would destroy the house's historical context.
The new owner, who bought the house in 2016, proposed renovations that would change the house's facade, demo a crumbling garage, remove the gas flu, and add major square footage by expanding multiple floors. View the full renovation proposal here.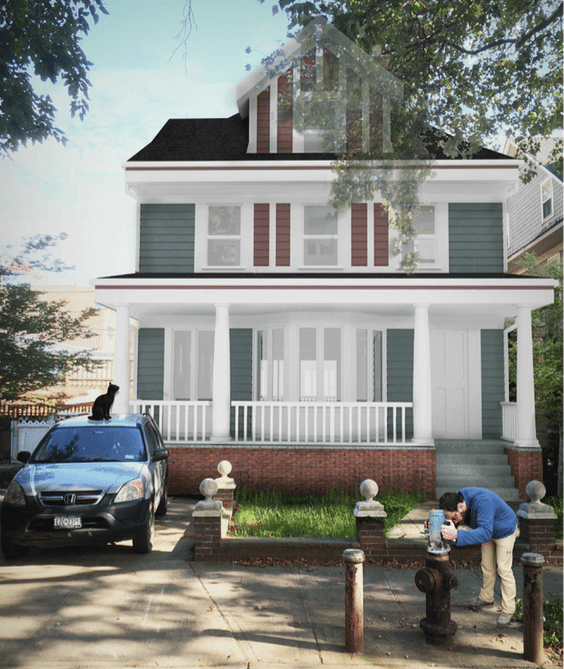 The three-story Arts & Crafts style wood frame house, built around 1913, sits on a dead end street off the Flatbush Malls, abutting the Q/B line tracks. The historic district is filled with about 250 early 20th century homes built between 1903 and 1914, surrounded by suburban-esque streets and yards. Read more about the district's history here.
On a sunny winter afternoon in 2017, the whizzing train remained the only noise infiltrating  the serene, bucolic block.
The house has already been altered over its long history, including a front porch expansion, new siding, added windows and porch columns. But in 2008 it became a landmarked home with the designation of the Fiske Terrace-Midwood Park Historic District, regulating future renovations.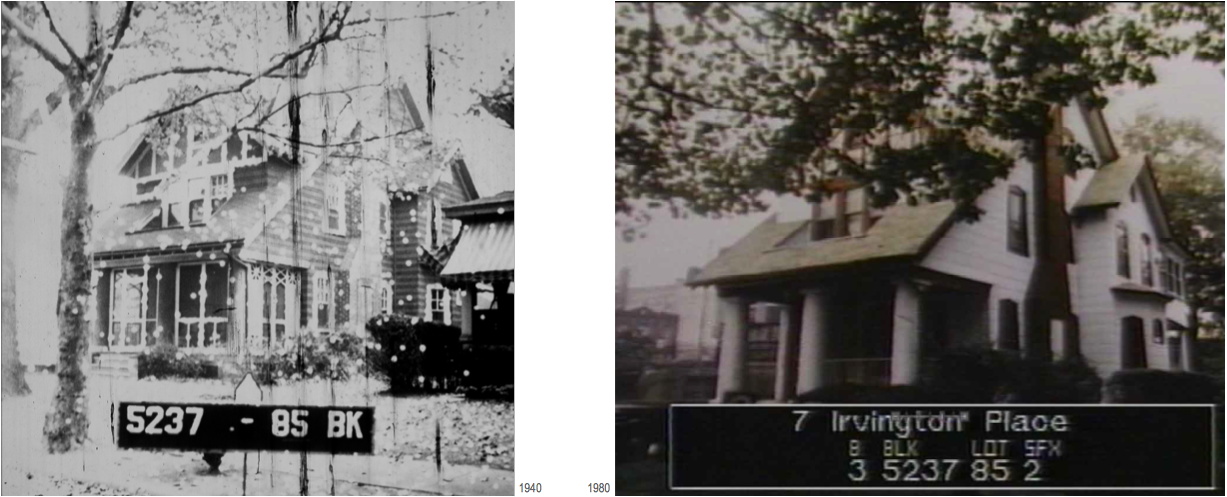 There is an open 'stop work order' on the property, and 25 complaints suggesting that construction has been continuing despite violations, according to Department of Buildings records.
The Landmarks Preservation Committee has urged the applicant to work with the commission on a revision.