New Crown Heights Nursing Home Feels Like a Five-Star Hotel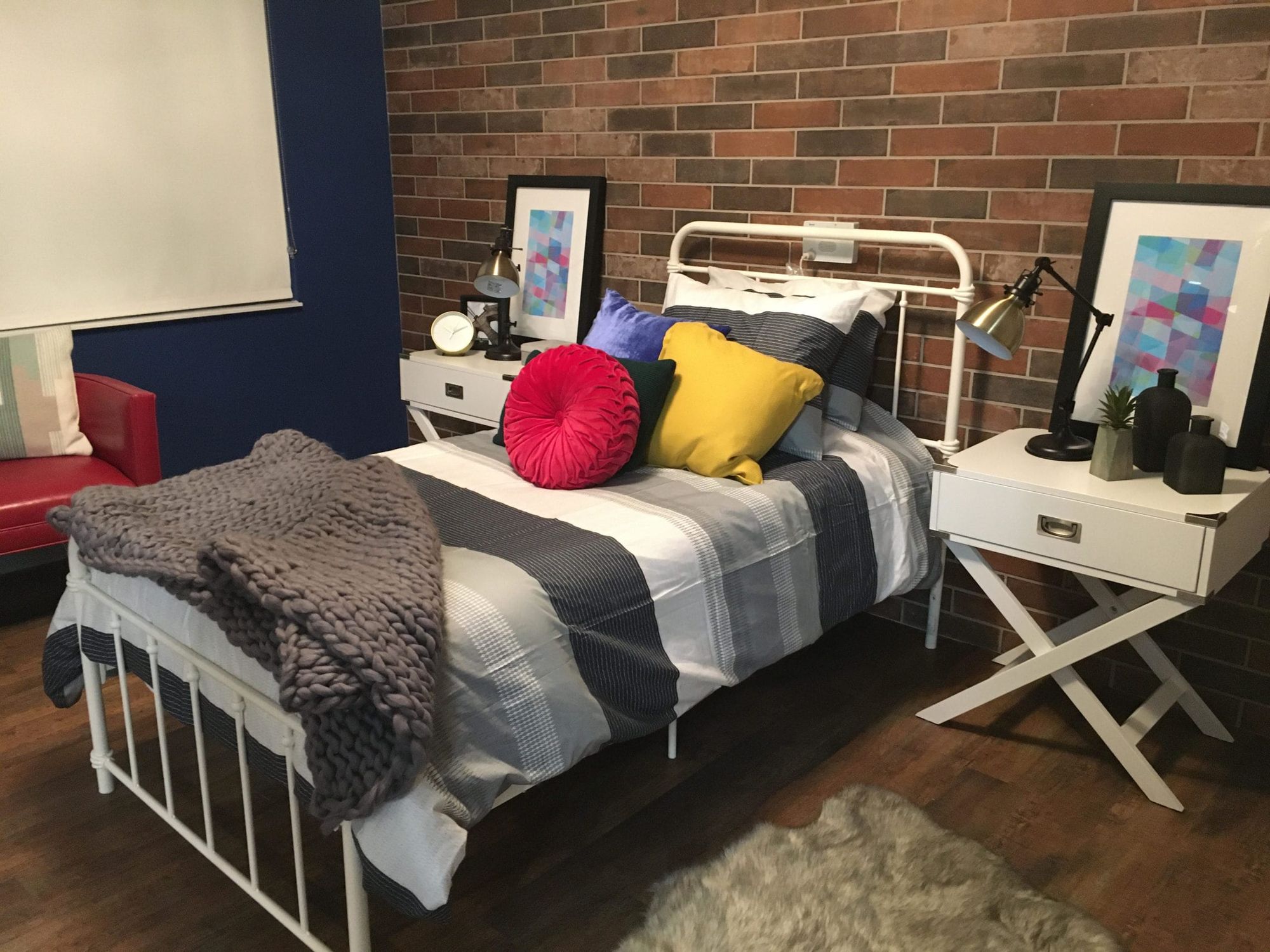 CROWN HEIGHTS — After 14 years of being closed, the old St. Mary's Hospital building has been completely renovated into a state-of-the-art nursing home at 170 Buffalo Avenue in Crown Heights.
St. Mary's hospital was built in 1882, last renovated by 1979, and closed permanently in 2005 due to financial hardship. After years of vacancy, the 170,000-square-foot building was bought for $19.5 million in 2014 by Centers Health Care, a group of independently owned and operated health care facilities.
The group acquired an $80 million construction loan from M&T Bank to build out the 281-unit facility at the former hospital.
"This was a prime spot. They wanted to move into the 21st century with some of the buildings. That's the offer here, something nice, plush. And in this area of Brooklyn it stands out, too," said Jeffrey Jacomowitz, the Public Relations Director at Centers Health Care, about the new facility and its location. "The area around here needs a little bit of revitalization. That's what's been going on in different areas of Brooklyn."
Centers Health Care has around 50 locations of nursing facilities across four states, including their Bushwick Center, Boro Park Center, and their Brooklyn Center at 1455 Coney Island Avenue, that will be replaced by the new Brooklyn Center in Crown Heights and have its patients transferred by early 2020 to the new facility.
The fate of the building at 1455 Coney Island Avenue — between K and L Avenues and down the block from the Pomegranate Grocery store — is being decided. The community has expressed interest in a school or another health care facility, said Kenny Rozenberg, the CEO of Centers Health Care.
The Brooklyn Center will focus on nursing and rehabilitation for both long-term and short-term patients, which includes acute care, post-surgery recovery, dementia, and stroke patients. The average patient is in their 60s, but the hospital accommodates patients of all ages.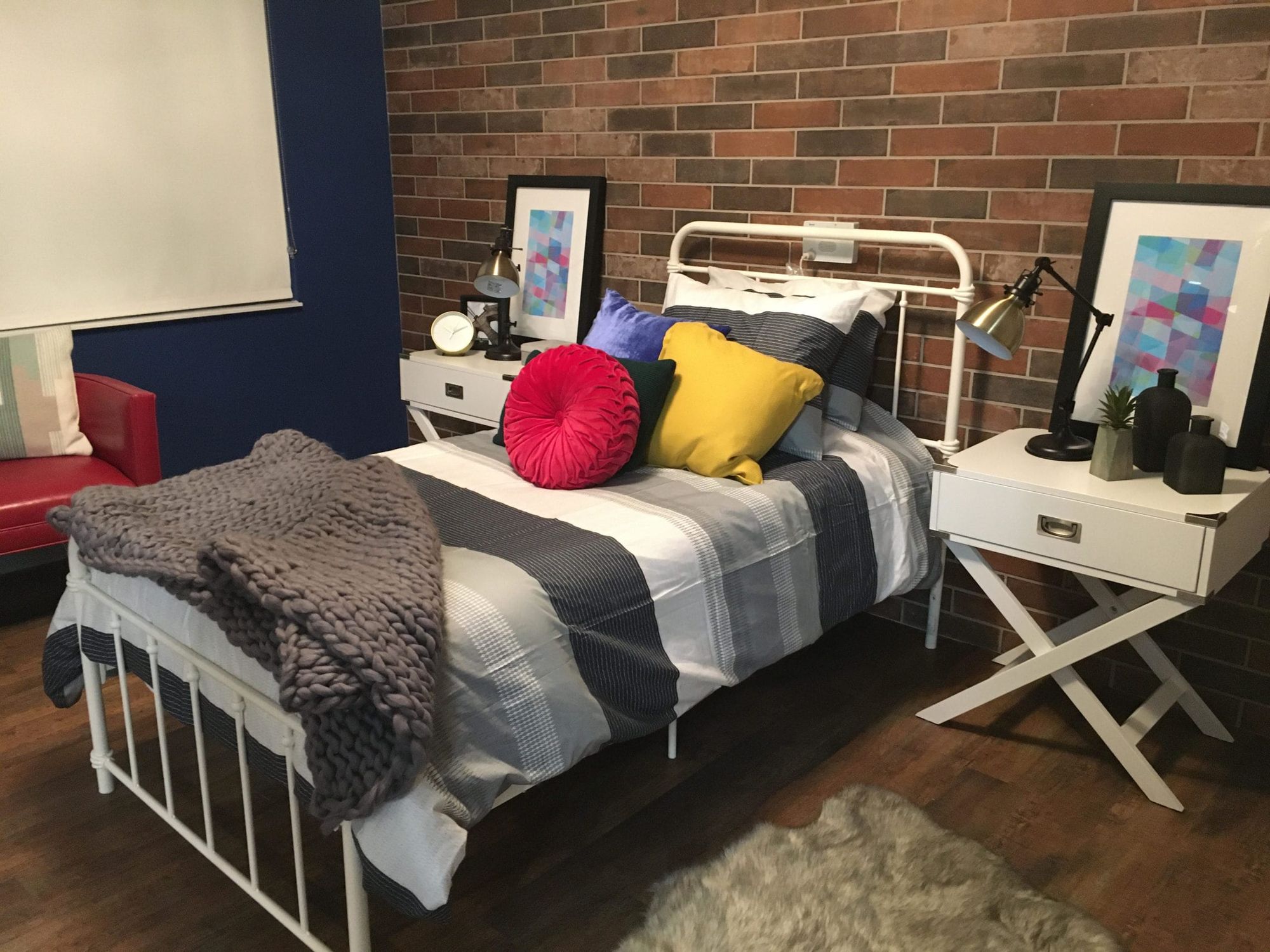 "The expectation is that we are going to be a mini-hospital and have very high acute care for patients," Rozenberg said about the new facility. "We'll set the trend for the industry, because this will be the nicest and newest nursing home in the country."
The state-of-the-art nursing home feels more like a five-star hotel, offering fresh food curated by chefs daily, only semi-private rooms for two, or private rooms for one, roll-in showers, fireplace and chess lounges, and various rehabilitation rooms with special equipment, like a 6,000-square-foot gym outfitted with high-end rehab machines and a 14,000-square-foot outdoor rooftop space. The architects behind the project are One-70 Group and the design was lead by DIG Interior Design.
All completed with a gorgeous view of the Manhattan skyline, just what the doctor prescribed for post-surgery care for a hip replacement.
A night at this facility averages $750 per patient, says Aleksander Girshman, a Hospital Liaison, who finds patients for the facilities of Centers Health Care. The rooms are 750-1,000 square feet each–bigger than most studio apartments in Brooklyn–and outfitted with modern decor and comforting colors. Their goal is a less clinical approach, creating "a home away from home."
A whole floor is dedicated to "highlighting the neighborhood feel," by adding Asian and Southeast Asian motifs to the design, like decorative bamboo and a fireplace, accommodating Halal diets, and having multilingual staff fluent in Chinese, Arabic, Urdu, and Bengali.
"It's more of that culture's feel and vibe, every floor is for a different crowd," said Girshman. "This floor is for Southeast Asian, like Bangladesh, Bengali, that sort of population."
When asked what crowd the top seventh floor was, he said "regular people." When I asked what's the difference between regular people and Southeast Asian people, he continued with "same thing, just different cultures, it looks more like their culture."
Among other things, they have a sound-proof community center with dining areas and multi-purpose rooms, available for rental as long as those interested will provide their own catering and entertainment.
Rozenberg, who started his medical career as a paramedic when he was 18, believes his efforts will change modern health care, and that the new Crown Heights nursing home facility will be a new benchmark for other health care organizations.
"I started working in hospitals, but hospitals are bigger organizations and institutions, it's harder to effectuate change, and in a nursing home or skilled nursing facility, you can see your impact on the residents almost immediately," he said. "Here, it's one-on-one, and we can really make a change."