Crime Blotter: A Mom Robbed In Front Of Her Kids, Several Break Ins & More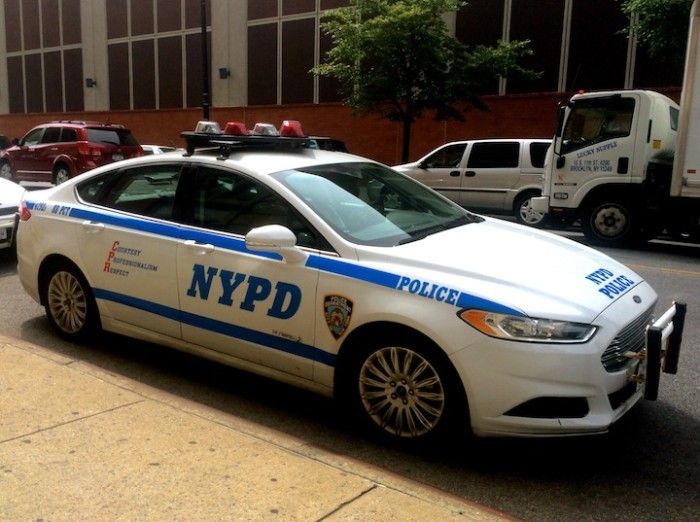 Aside from cops seizing guns, heroin, and cash from three men with a local storage unit, and arresting eight people for gun trafficking around Lafayette Gardens, it's been a relatively slow time lately for crime in the 88th Precinct.
Nine felonies were reported between July 7 and July 13, including robbery and burglary. More details below.
Thefts & Break Ins
A thief snatched a woman's wallet around 5:30pm on July 7 while she was playing with her children in Commodore Barry Park.
A man told cops someone broke into his Clinton and Myrtle Avenue apartment through a window on July 7, making off with his guitar.
One woman took another's purse at Black Forest Brewery (735 Fulton Street between South Elliott Place and South Portland Avenue) on July 8. Police said video surveillance showed the thief stealing the bag from a chair while the woman was using the restroom.
A burglar stole a flatscreen television, two laptops, an iPad, and a pair of headphones from a man's apartment on Washington Avenue near DeKalb Avenue on July 8.
A DVD player, a laptop, and two gold rings were stolen from an apartment on Saint James Place near Lafayette Avenue sometime between 2:30pm on July 11 2:40am on July 12, the victim told police.
A man told police that someone broke the lock on his van parked on Lafayette Avenue near Cumberland Street on July 8 and stole his power drill, circular saw, batteries and power nailer.
A man told police on July 10 that his college ring had been stolen from his apartment on Clermont Avenue near Park Avenue. He said he had last seen the ring in his wife's jewelry box in February.
A man left his bike chained to a rack on Flatbush Avenue near Fulton Street on July 9, and found it was stolen upon his return on July 12.
A man was robbed while walking on Fulton Street near Saint James Place at around 2:45am on July 13. The victim told police that the thief asked him for a cigarette before snatching his wallet and iPhone from his pocket.