Crane Collapses into Midwood Synagogue Construction Site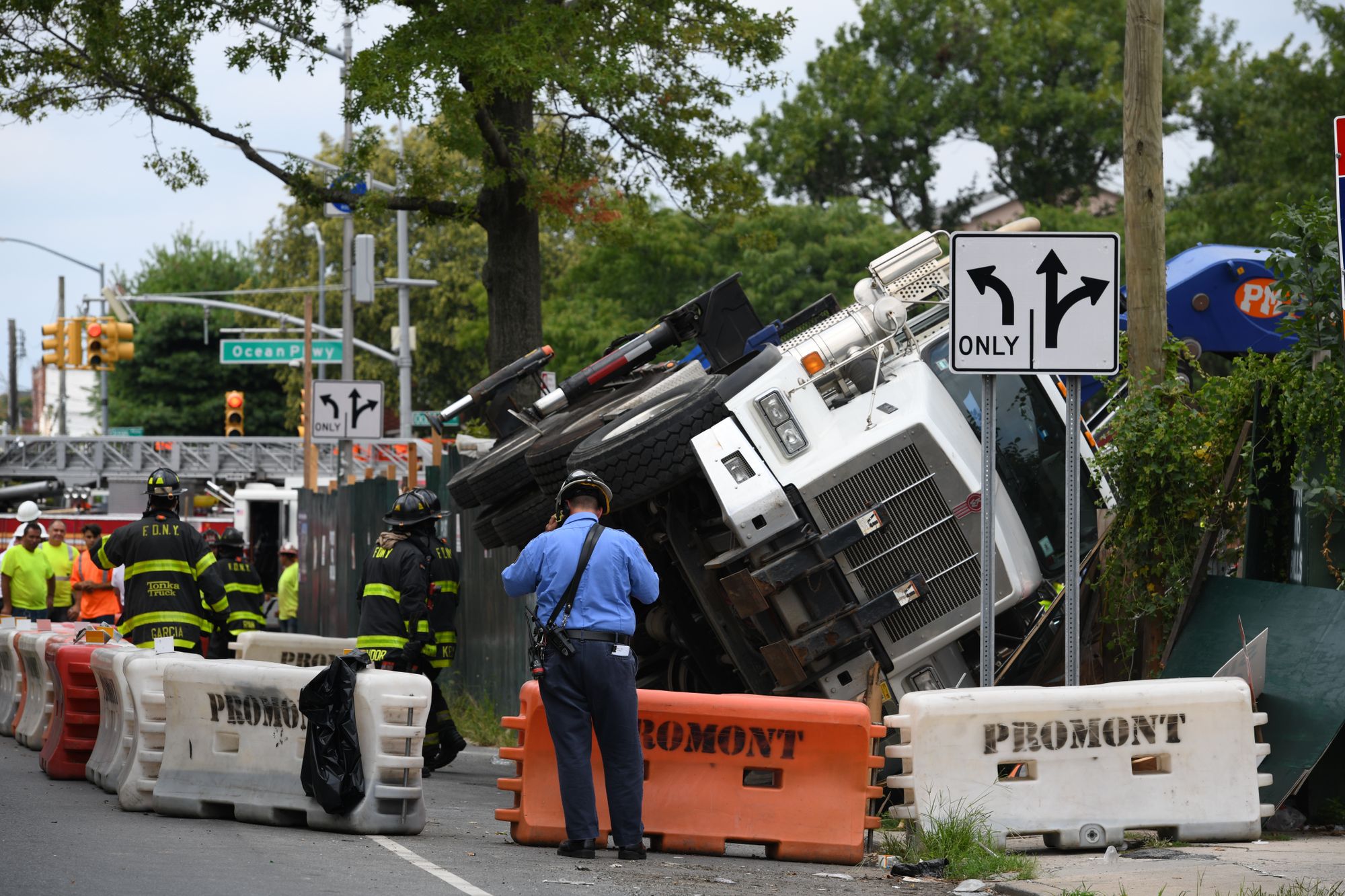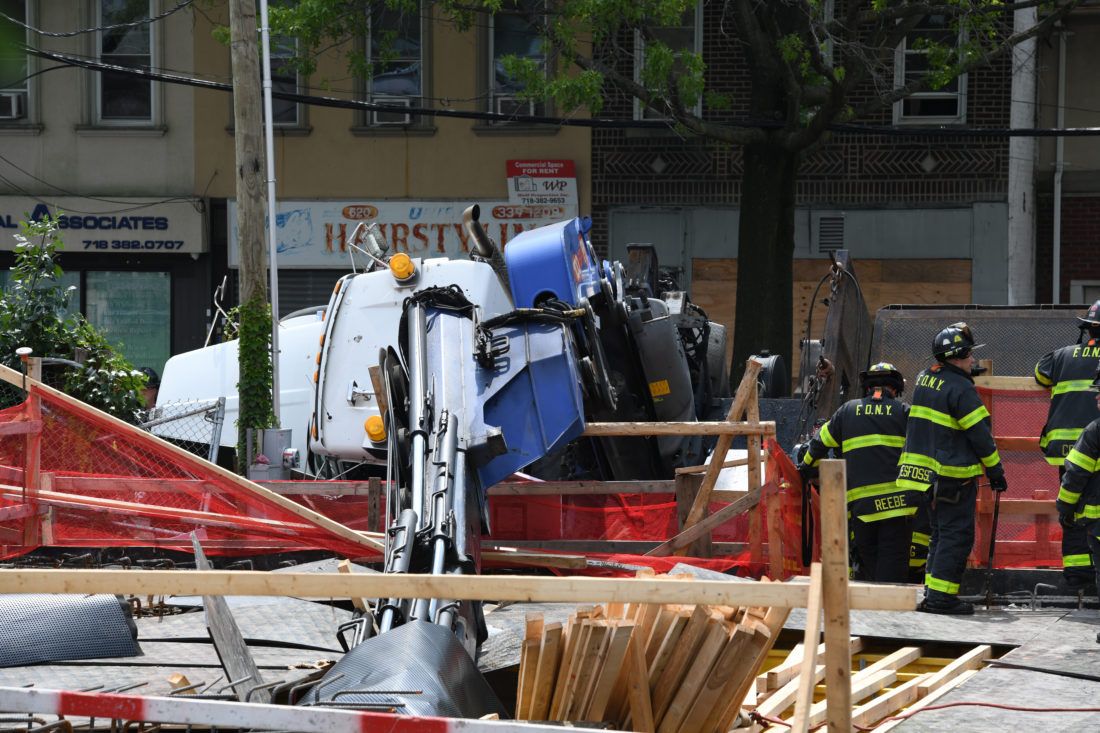 MIDWOOD – A crane-truck collapsed into a massive construction site on Avenue U and Ocean Parkway shortly before noon this morning.
The crane was apparently lifting large pallets of plywood when it lost balance at about 11:40 a.m., causing the crane operator to jump from the quickly tilting machine to the ground. Luckily noone was hurt in the crash. The crane immediately dropped its load into the site and the boom struck the first-floor level of the building, causing severe damage.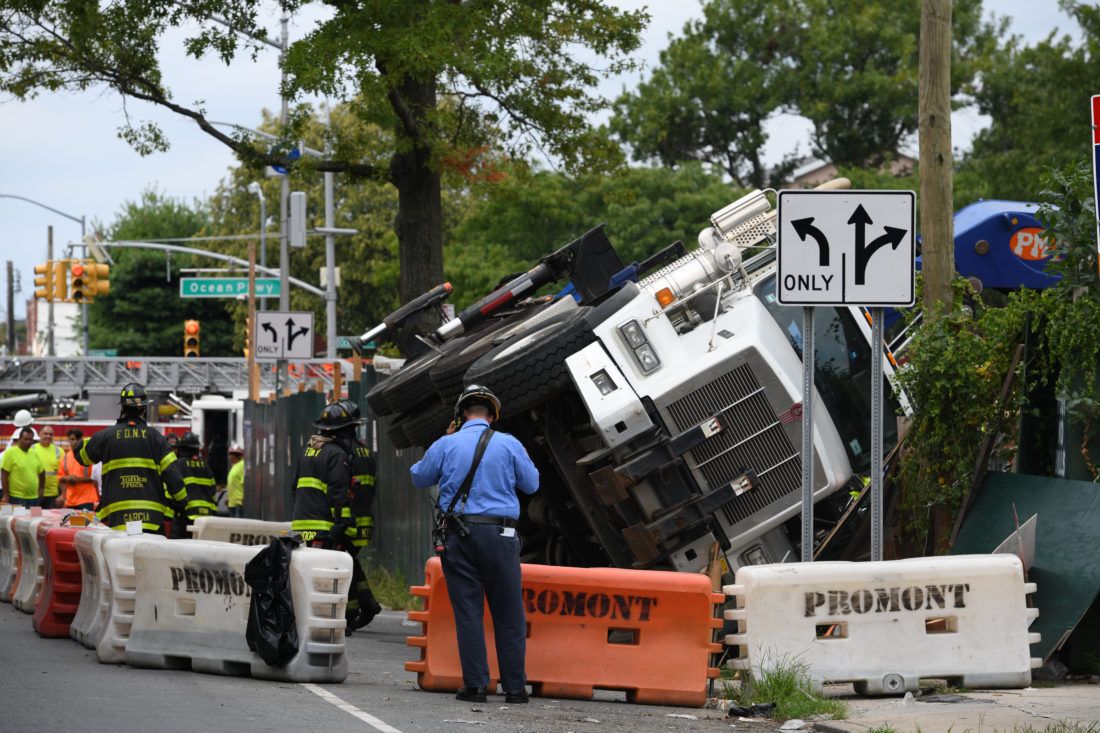 The truck itself was left leaning on its side, bringing in firefighters and police to make sure the crane would not endanger the public.
Officials were requesting heavy-duty tow to right the vehicle and Avenue U between East 9th Street and Ocean Parkway was closed to traffic.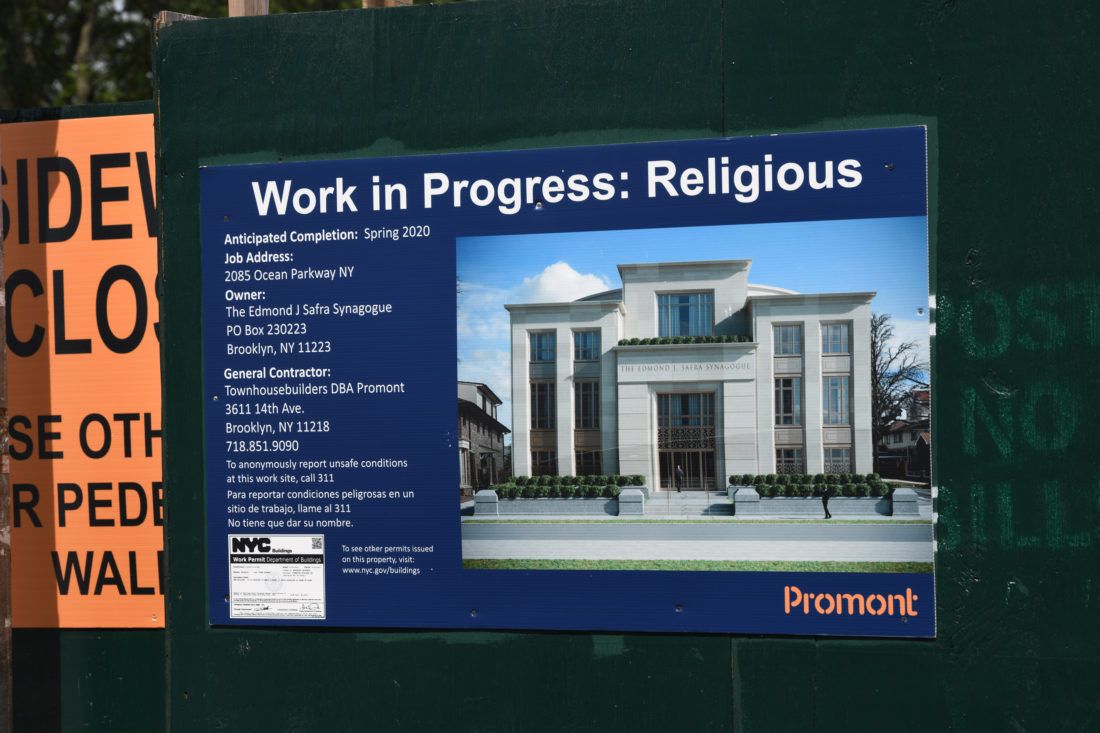 The synagogue is slated to be the Edmund J Safra Synagogue, under construction by Townhouse Builders doing business as Promont. The synagogue is expected to be one of the largest in the community when completed in the Spring of 2020.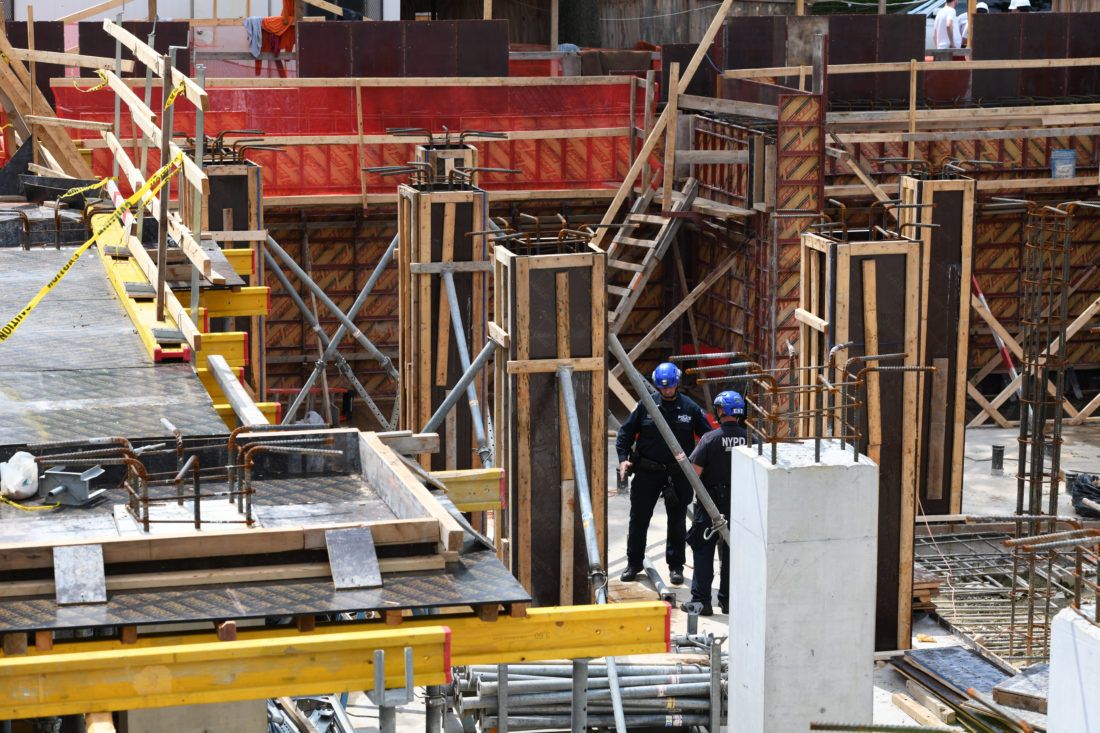 Buildings Department officials were on the scene making sure the site would be safe and no summonses have been issued at this time.