Craft In Focus Festival: Learn How To Make Spoons, Violins, Stained Glass & More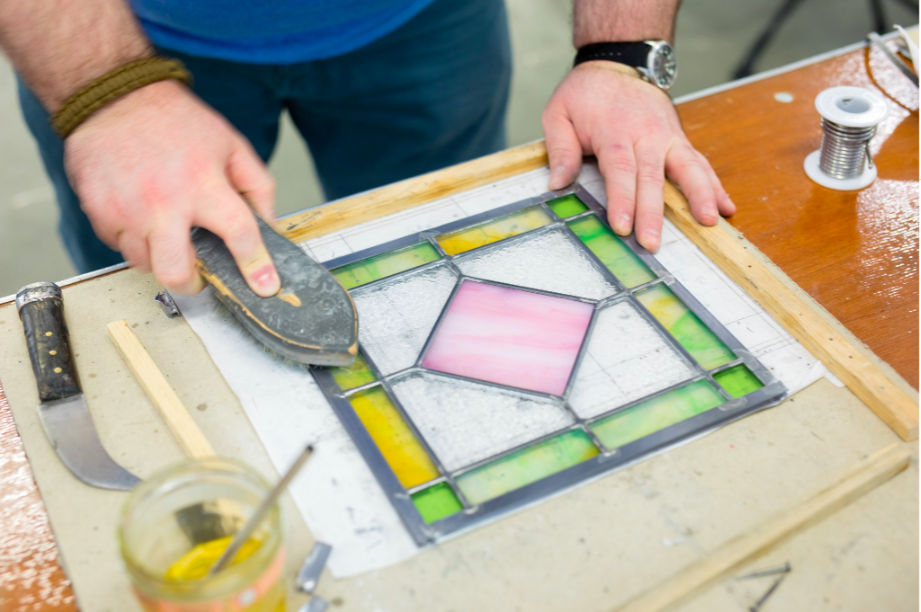 SUNSET PARK – A three-day crafts festival is taking place this weekend at Industry City featuring demonstrations and hands-on workshops as well as master classes led by experienced artisans.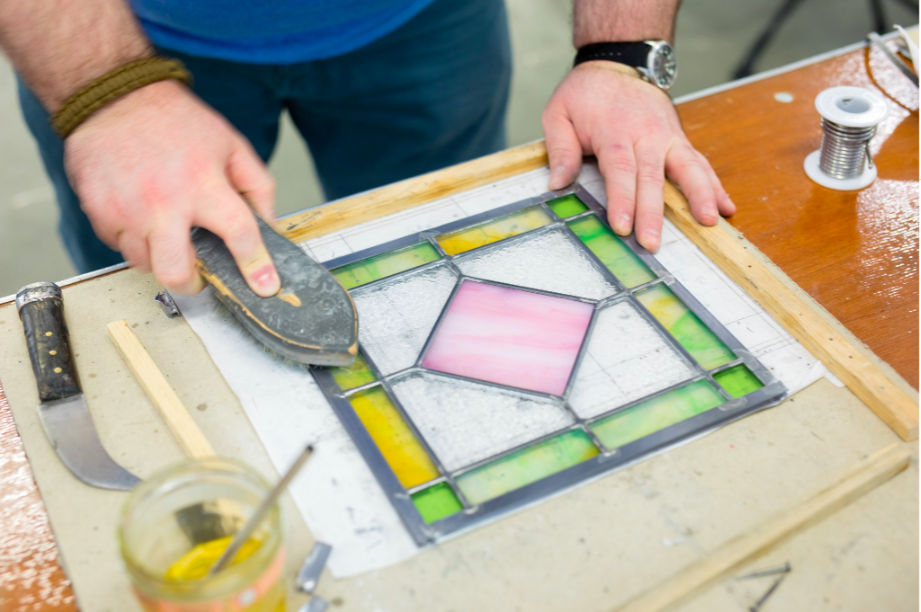 The Craft In Focus Festival will feature workshops taught by local and international experts including: spoon making by Brooklyn Metal Works; how to make a leaded glass panel by Glass Art of Brooklyn; Suminagashi (Japanese fabric marbling) by Textile Arts Center; robot making for kids by Koko NYC; chocolate making by Li-Lac Chocolate Factory; calligraffiti by Dutch artist Daan Wille; airbrush painting by Dutch photo-realist illustrator Marissa Oosterlee; basketry coiling by Dutch basketmaker Esmé Hofman; and more.
Admission to the event is free while tickets for workshops and master classes vary in price. Workshops range from $10 to $140 (prices include materials) for 30 minutes up to three hours while master classes range from $30 to $190 and last from three to six hours.
The Craft In Focus Festival was founded by Dutch anthropologist and documentary filmmaker Wendy van Wilgenburg in 2013 and was held in Amsterdam for six years and in Brooklyn at Industry City in 2017. "In a time of serial mass production and consumption, the beauty of handmade quality products should be revalued," the event's website states. "The knowledge of passionate, highly skilled master craftsmen should be shared with a wide audience of all ages."
Craft In Focus Festival 2019
Saturday, May 18 – Monday, May 20, 11am to 6pm daily
Industry City, 238 36th Street, Sunset Park
Also this weekend, more than 100 artists and makers will welcome visitors to their workspaces during Industry City Open Studios. Enter at Building 2, 238 36th Street. The event will run Saturday, May 18 and Sunday, May 19 from 11am to 6pm each day. Click here for the list of participating artists.