Country Boys Returns Under New Owners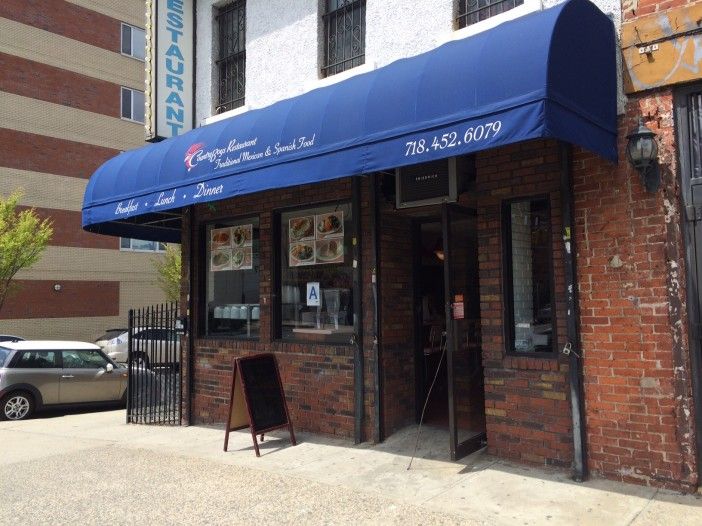 Country Boys is back! Sort of.
Attentive pedestrians might have noticed in the last week or so that the "sale/lease" sign in front of Country Boys restaurant (568 4th Avenue at 16th Street) had disappeared.
Today the restaurant was tentatively open for business, still under the Country Boys awning, and with the interior pretty much unchanged.
"There are new owners," said Fidel Cadena, the new manager. "And it will have a new name. But the paperwork isn't finished yet, so for now, we're still Country Boys."

Fidel says that it should be about two months before the paperwork will be done. "Before then it will be a trial run. We'll see what works and what doesn't."
When the paperwork is finally wrapped up, the restaurant's new name — and new owners — will be revealed. "We'll keep all that a secret for now," says Fidel.
In the meantime, Fidel says starting today this temporary reincarnation of Country Boys will be open seven days a week from 6am to 10pm, serving the same Mexican fare as the old country boys — including tacos, tortas, cemitas, qeusdadillas, burritos, and the like. But they're expanding the American menu to include things like omelets for breakfast and Philly cheesesteaks for lunch and dinner.

As of lunch today, though, the menu was limited. But the spicy pork in chipotle sauce with yellow rice and beans, one of what will be a rotating menu of daily specials, was tasty.
By tomorrow they expect to be up and running with tacos et al. And soon they hope to start delivery. Don't call the old number though — the new one is 917-704-8455.