With Youth Unemployment At 29 Percent, Councilmembers Call For Expansion Of City Summer Jobs Program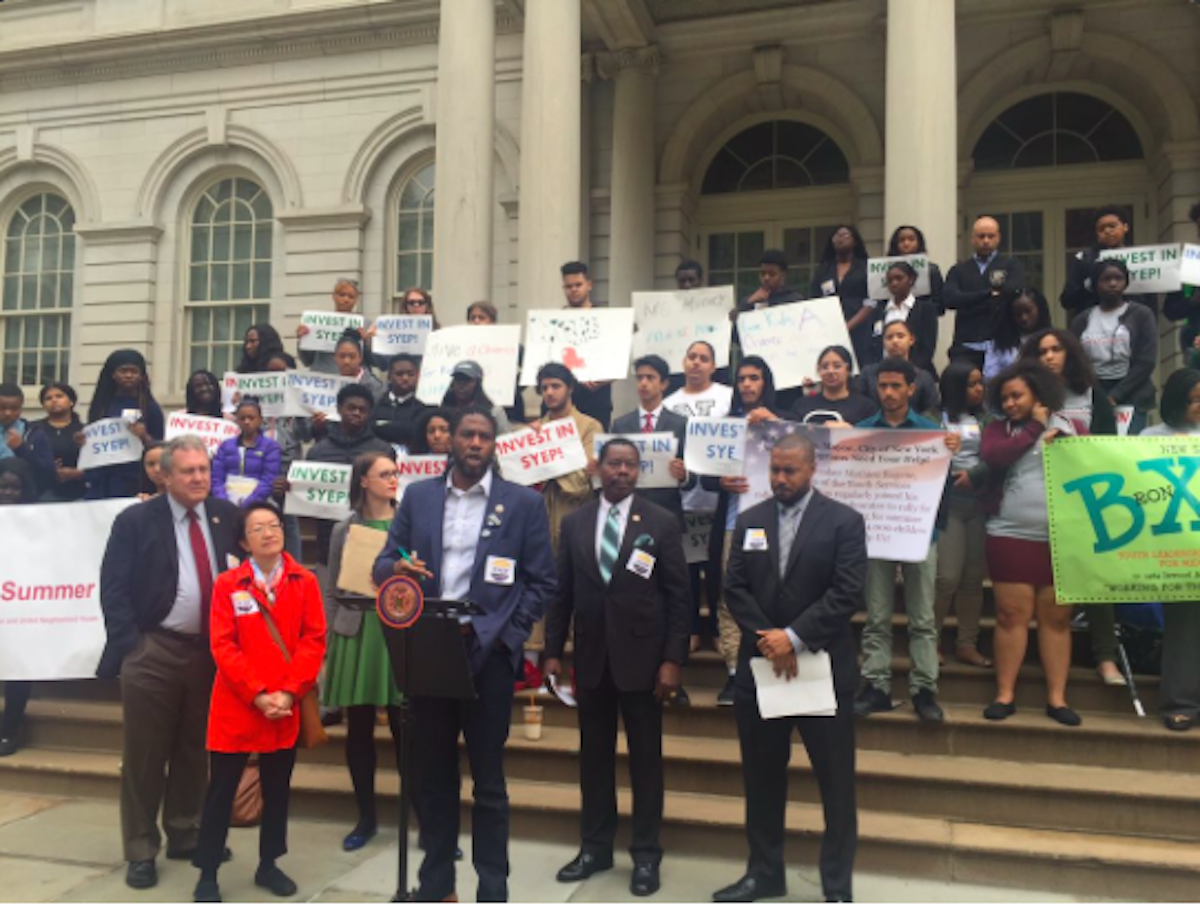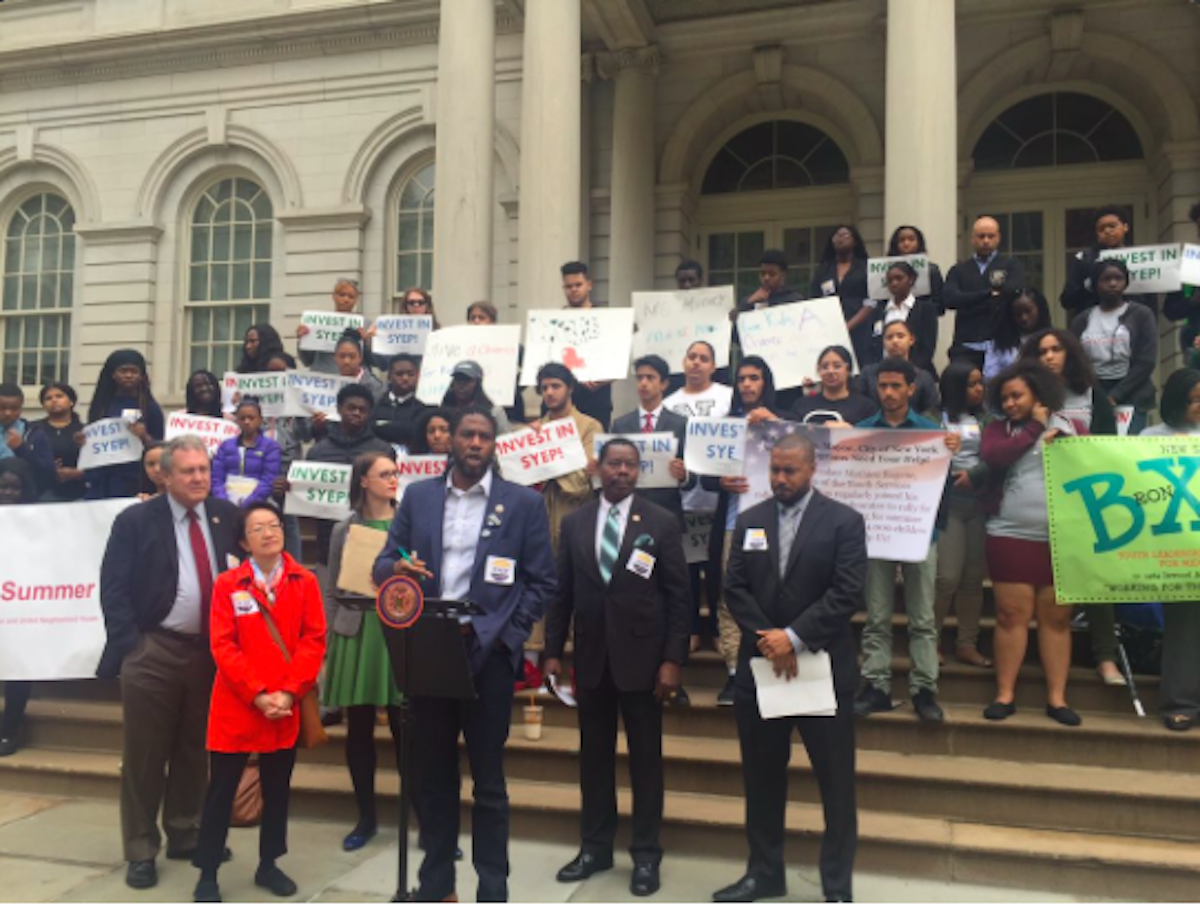 In 2015, over 130,000 teenagers and young adults sought positions in the City's summer jobs program but less than half — 54,000 — obtained jobs.
Local City Council Members Mathieu Eugene and Jumaane Williams rallied at City Hall this morning with the Campaign for Children and other youth advocates to urge Mayor de Blasio to expand funding for the Summer Youth Employment Program (SYEP) and to "add more job opportunities for disconnected youth."
The Mayor and the City Council are currently in negotiations over the 2016-17 City budget, which will go into effect on July 1st.
Last month, Council Member Eugene, who chairs the Council's Youth Services Committee, sent a letter to Mayor de Blasio, which his office says was signed by 40 of his colleagues, asking for more funding for SYEP and more job opportunities for youth who are not in school.
"Our youth deserve to have all the opportunities they need to succeed," said Council Member Eugene. "We must increase the funding for our youth so that all the teenagers and young adults who apply for our program are able to enroll."
[Eugene, and fellow Council Member Laurie Cumbo of Fort Greene, are also calling on the Mayor to restore $20.4 million in funding for what they say covers at least 34,000 summer program slots in School's Out New York, a citywide initiative that engages middle school students in the arts, sports, and community service.]
"What could yield more than investing in our youth?" Council Member Williams asked today via Twitter. "Youth jobs reduce arrests and crime. We have a moral obligation to allow children the opportunities they deserve," he added.
In February, Williams and the Community Service Society proposed that the de Blasio administration fund a summer internship program that would provide a minimum wage job to every teenager who applies. The internship program would build upon and expand the City's existing youth employment program by contracting with local non-profits.
Youth unemployment in New York City hovers around 29 percent, according to Crain's. The unemployment rate for 16 to 21-year-olds in the city rose to 30 percent (from 18 percent) during the last recession, and has never recovered.