Councilman Williams Wants Street Renamed In Honor Of Yoseph Robinson, Beloved Victim Of Midwood Murder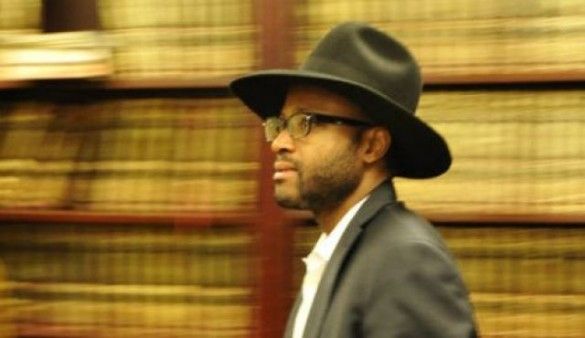 Councilmember Jumaane Williams wants to honor the tragically slain Yoseph Robinson, a former hip-hop artist turned Orthodox Jew, by renaming the corner of Nostrand Avenue and Avenue J in his honor, according to a press release.
Robinson, who was murdered on August 19, 2010, while working as a liquor store clerk in Midwood, left behind an inspirational story and thousands of mourners across Brooklyn. Council Member Williams reflected on Robinson's legacy and the pain left in his tragic death:
"Yoseph Robinson was a true role model for the Caribbean and Jewish communities of Flatbush," said Williams. "I live just a stone's throw from where Yoseph worked and ultimately lost his life, and I can speak to the impact his loss has had on this tight-knit neighborhood … Now, we must take the next step to memorialize his legacy for future generations."
Robinson's remarkable journey from Spanish Town, Jamaica, to Midwood, Brooklyn, was set on a rocky road. As a teenager, Robinson was a budding hip-hop artist caught up in criminal activity like drug dealing. Looking to reform his life, he converted to Orthodox Judaism at age 23. Never giving up music, he began to mix Torah passages into his lyrics while making a living working as a clerk at MB Vineyards located at 2388 Nostrand Avenue.
While trying to protect his girlfriend, Robinson was gunned down by Eion Klass as Klass tried to take her jewelry. Klass was eventually sentenced to 35 years in prison.
"Yoseph's life bridged the cultures of our neighborhood and showed us all the individual capacity to rebuild one's life and restore one's potential," said Williams.
To join those wishing to rename the corner of Nostrand Avenue and Avenue J in Robinson's honor, you can visit MB Vineyards and sign the petition there. According to the press release, several notable rabbis and civic leaders have already pledged their support for the commemoration.