Council Members Call on Mayor De Blasio to Re-Open Gowanus Houses Community Center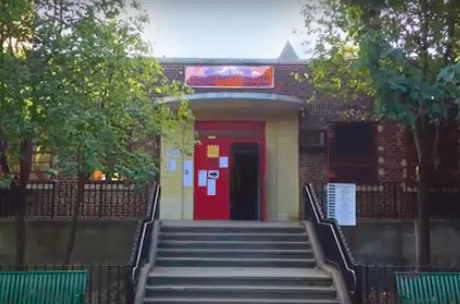 GOWANUS – City Council Members Brad Lander and Stephen Levin are rallying with community stakeholders today to demand Mayor De Blasio reopen the Gowanus Houses Community Center.
"We're fighting for a concrete commitment from the mayor's office," said a representative from Council Member Levin's office.
The Gowanus Houses center closed more than 10 years ago, when NYCHA stopped operating community centers, shifting the responsibility to the NYC Department of Youth & Community Development—which didn't have the funds to support all the community centers, explained the representative.
Making Gowanus, a community artistic and cultural collaboration, fought for temporary access to the center to rehearse a performance piece about the role of community in the Gowanus Houses. A video about the group—and the call to reopen the community center—can be seen below:
The community fought for $475,000 in Participatory Budgeting funds in 2014 to repair the physical building, but hasn't been able to access the money. Until the city commits to reopening the center and appoints a DYCD operator, those funds will stay in limbo.
The rally will take place today, Tuesday, October 3, at 5:45, in front of the Gowanus Community Center at 420 Baltic Street.