Council Member Laurie Cumbo Welcomes Baby Boy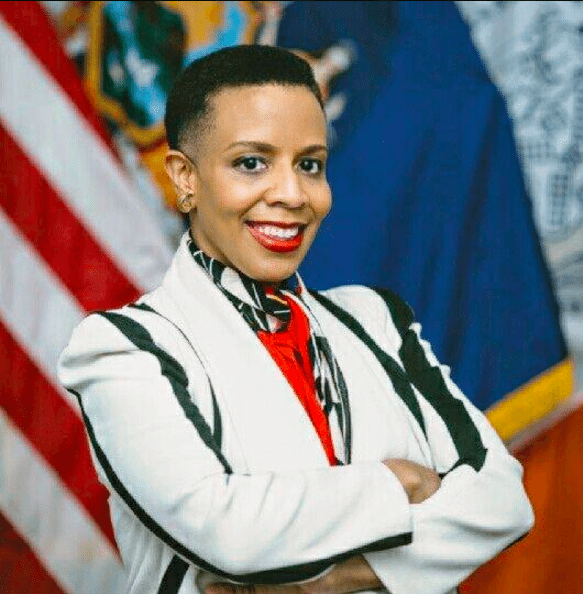 Congratulations are in order for Council Member Laurie Cumbo who gave birth to a healthy baby boy last Friday morning, August 4.
Cumbo posted to social media Monday a glowing photo of herself and her new bundle of joy.
"This is what 24 hours of labor and love look like!!! On Friday morning, the heavens and earth brought a thunderstorm and Prince Noah Oluwafemi to the world," Cumbo joyously posted to her Facebook page.
"I thank the village for their showers of love, prayers, well wishes, advice and thoughtfulness. He is a healthy, beautiful, baby boy and I am in LOVE!!! I'M A MOM at 42!!!" she added.
According to a spokesperson for Cumbo, she "campaigned up until she went into labor on Thursday." The Council Member represents the 35th District (Bed-Stuy, Clinton Hill, Crown Heights, Fort Greene, Prospect Heights) and is running for reelection for a second term.
Born and raised in Brooklyn, some of the issues the Council Member supports include affordable housing, education, and LGBTQ and women's rights. Cumbo also serves as Chair of the Committee on Women's Issues and as a co-Chair of the Women's Caucus.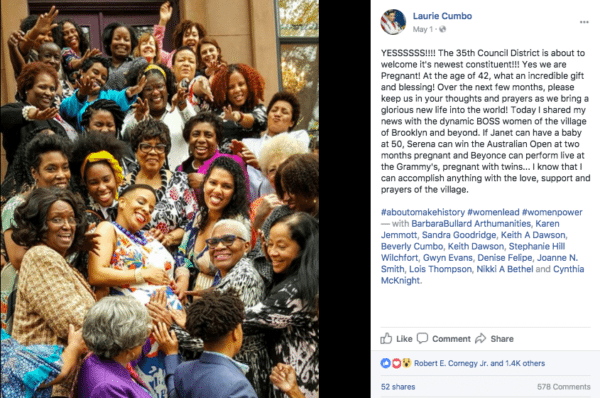 Cumbo announced her pregnancy on Facebook in May. The Council Member suffered a miscarriage in 2013, according to BK Reader. In 2014 she supported the Pregnant Workers Fairness Act, a bill requiring employers to make "reasonable accommodations for pregnant workers to minimize their chances of miscarrying or termination," the article states.
Cumbo tells BK Reader thanks to the family leave legislation that she worked on with Mayor de Blasio, she will "spend the first few weeks" with her newborn son and then return to championing "parental leave and fair pay on the campaign trail and in the City Council."
Congratulations to Cumbo on her adorable new constituent!