Cops Release Video Of Coney Island Jewelry-Snatching Thief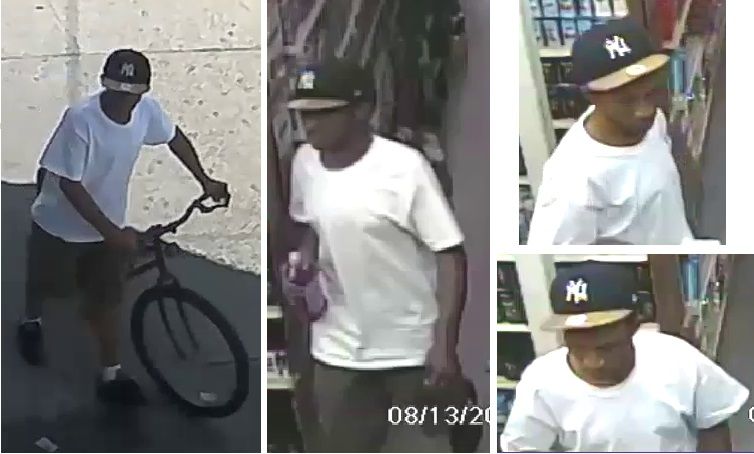 https://www.youtube.com/watch?v=2uBbhvQQC-U&feature=youtu.be
Police have released new video footage of a man they say has been swiping gold chains from elderly men in Coney Island — often while riding his bike.
The film appears to show the suspect as he creeped up behind a male victim on foot and removed jewelry from his neck. The victim chased the suspect down the street, but did not succeed in catching him, according to the video.
The first reported incident occurred on July 3, at 1:05pm, when the suspect removed a gold chain from a 75-year-old male victim on West 29th Street, according to police. Five more similar incidents were reported in July and August. Most recently, on August 13, the suspect removed a 63-year-old victim's gold chain on West 30th Street.
Anyone with information is asked to call the NYPD's Crime Stoppers hotline at 800-577-TIPS. The public can also submit their tips by logging onto the Crime Stoppers website or by texting their tips to 274637 (CRIMES) and then entering TIP577.