Cops ID Suspect In Louis Barbati Murder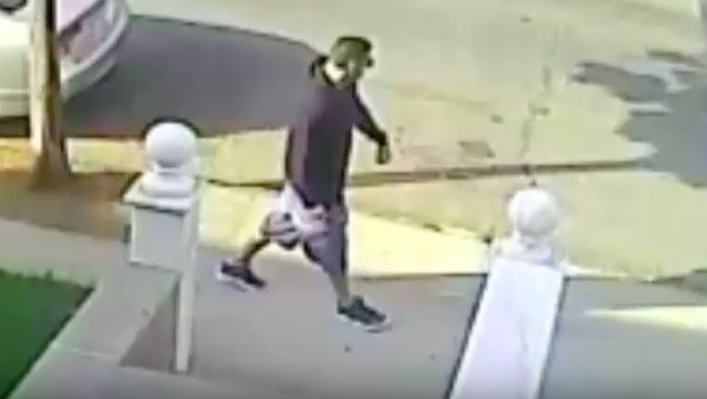 https://www.youtube.com/watch?v=_cEeg5DQ-70
Police told the New York Daily News that they have identified the man seen on camera pacing outside the 12th Avenue home of Louis Barbati prior to the L&B Spumoni Gardens co-owner's slaying.
Barbati, 61, was fatally shot in the back on June 30, at around 7:15pm as he walked up the steps into his backyard carrying $10,000 and a loaf of bread, according to police.
The outlet reports that cops are sticking with the "botched robbery" theory as they try to connect the suspect to the crime:
Police are trying to connect the suspect to the murder by tracing his phone calls and determining if anyone tipped him that Barbati would be carrying the large amount of cash.
Barbati only brought that much money home about six times a year, his wife has told detectives.
"It's not clear how he knows," a source said of the suspect.
"We don't think he was acting on his own. The thinking is somebody had to know was going to have that money on him that day. Someone knew his schedule. That's the pieces they are trying to put together."
Police did not provide the identity of the suspect.
Family and friends of the Barbatis mourned the sudden loss of the beloved pizza maker earlier this month in a funeral ceremony at Saint Ephrem's Catholic Church in Dyker Heights.
L&B Spumoni Gardens, located at 2725 86th Street, has been owned by the Barbatis for four generations. In the aftermath of the tragedy, many who knew Barbati and his family took to social media and Bensonhurst Bean's comments section to express grief and share stories about the restauranteur.
Read more of our coverage on this story here.