Cops Cuff Third Suspect Involved In Midwood Shootout With Police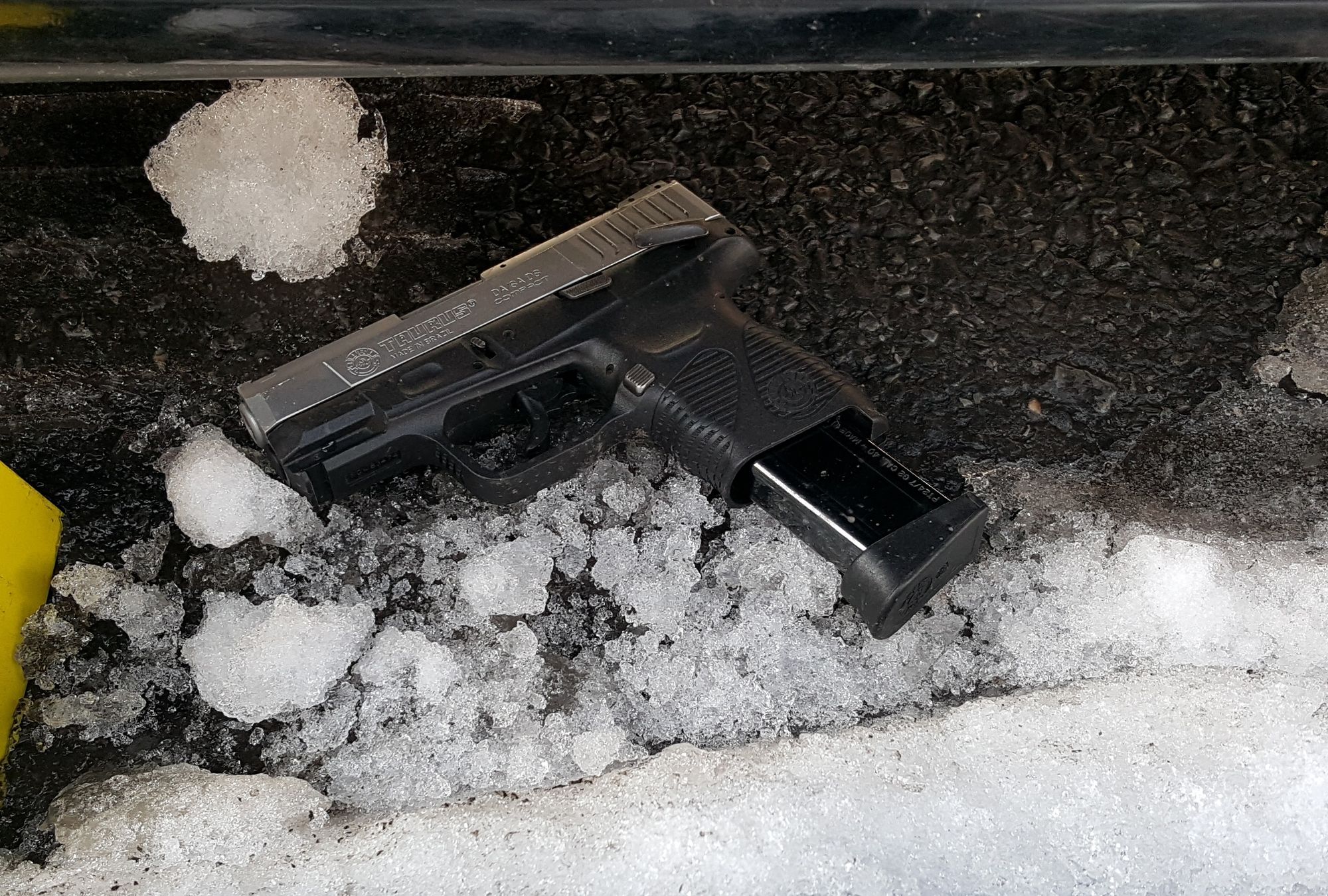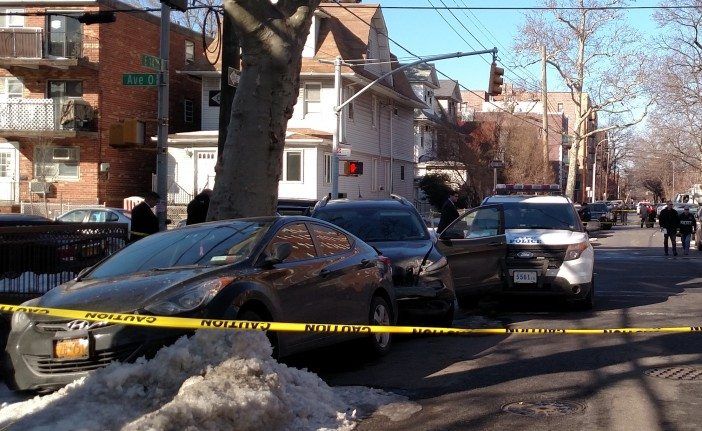 Sleep soundly, neighbors.
Police caught up with the third suspect involved in a robbery that ended in a shootout with police on a quiet Midwood street.
Police reported that the third robber, 25-year-old Marquis Riley, was apprehended Thursday at an apartment building at East 13th Street and Avenue P — a block away from where his accomplice was shot by police. The NYPD and the Brooklyn District Attorneys Office could not provide details about the time Riley was taken into custody. However, police sent out a press release at 5pm, almost 6 hours after the shootout, stating the third suspect was still at large.
Riley has been charged with trespassing for being found on the East 13th Street property, according to the NYPD. He and the two other thieves, 25-year-old Alan Francois and 39-year-old Altariq Mciver, were all charged with robbery for holding up a Verizon store on Avenue P. Francois and Mciver were both arrested at Avenue O and East 14th Street just before noon after a car chase with police. Mciver, who was shot by cops after allegedly exiting the getaway car brandishing a weapon was also charged with criminal possession of a firearm. All three suspects are expected to be arraigned in court today, according to the Brooklyn District Attorneys Office.
Mciver was shot twice in the stomach and was taken to Kings County Hospital where authorities reported he was in stable condition.
Police say they recovered two semi-automatic handguns and a scanner at the intersection where the pursuit ended.
The three men allegedly held up a Verizon store at Avenue P and East 2nd Street. Two of the robbers stormed into the store around 11am with a gun drawn and ordered the four employees into a back room while they stole several cellphones, police say. The other man waited outside in a grey Jeep.
After the bandits fled, one of the employees followed them in a car for several blocks before pulling over and alerting police. Cops caught up the Jeep and pursued them until the robbers crashed into the back of a silver Hyundai.
Cops said they were looking into whether the three men had committed other crimes. The robbery on Thursday fits a pattern of several other holdups of cellphone stores in the area.