Cops Break Up Brawl In Coney Island [Video]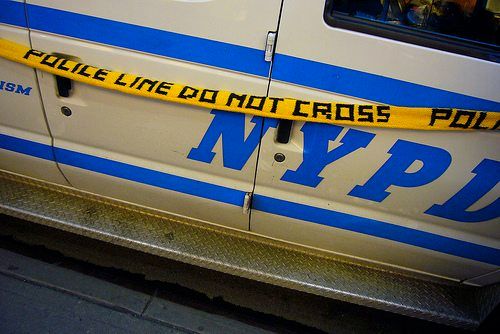 Six women and two men were arrested after a brawl broke out in Coney Island on Friday night.
The fight, captured on cellphone video and posted to Facebook, started around 11pm at Bowery Street and West 12th Street near Luna Park, said cops.
The video shows the drama unfolding as several people were punched, including one woman who pins another to the ground and punches her in the face.
Three cops rushed to break up the scene, one of whom suffered a knee injury, reports the reports the Daily News. The video also shows cops using pepper spray to disperse the crowd, reported the news outlet.
Cops said six women and two men between the ages of 17 and 25 — were arrested and charged with assaulting a police officer. Police identified the suspects as Delicia Walker, Victoria Alexender, Tyra Budoo, Nyasra Budoo, Aijae Smith, Jaaleessa Burks, Marquise Rowell, and Steven Bowens. Bowens was also charged with criminal possession of a knife.