Copper Mining Heiress, 104, Bequeaths $33M To Manhattan Beach Resident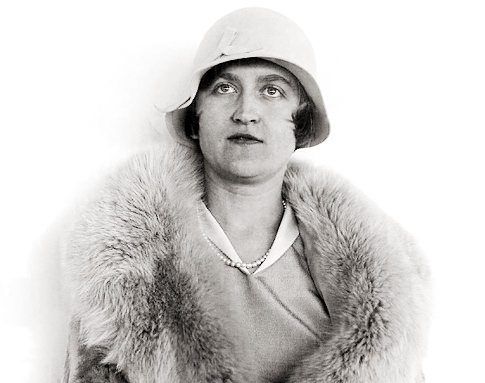 And now, another tale of the profoundly weird.
Doubtless some of you may be aware of the recent passing a month ago of one Huguette Clark, the reclusive 104-year-old heiress to a copper mining fortune, and daughter of the one-time second richest man in the United States, who also, incidentally, bought himself a U.S. Senate seat in the state of Montana in 1899?
What has this random historical minutiae got anything to do with Manhattan Beach or Sheepshead Bay, you may be asking. Six degrees, my intrepid friends.
Turns out, the reclusive widow, who spent her remaining years being waited upon hand and foot by staffers at Manhattan's Beth Israel Medical Center, has bequeathed $33 million of her $400 million fortune to
one extremely lucky gal
Filipino nurse Hadassah Peri of Manhattan Beach, who, it is reported, also received $2 million from Clark at an earlier date to buy "a $700,000 house in Sheepshead Bay."
From The Daily News:
Clark, who died May 24 at Beth Israel Medical Center at the age of 104, also left $500,000 each to her lawyer, Wallace (Wally) Bock, 79, and her accountant, Irving Kamsler, 64, a convicted sex offender. The Manhattan district attorney's office is investigating Bock and Kamsler for possibly mishandling her riches.
"I intentionally make no provision in this, my Last Will and Testament, for any members of my family, whether on my paternal or maternal side, having had minimal contacts with them over the years," Clark wrote in her will filed yesterday in Manhattan Supreme Court.
Clark's will was executed in April 2005, when she was 98 and purportedly of sound mind.
The closest person to a relative to benefit from Clark's last wishes was goddaughter Wanda Styka, who was bequeathed $12 million after taxes.
But nurse Hadassah Peri, who had been randomly assigned in 1991 by an agency to take care of Clark, was the most bountiful beneficiary.
"I was her private duty nurse, but also her close friend," Peri, 60, an immigrant of the Philippines and a married mother of three, said through a spokesman.
"I knew her as a kind and generous person with whom I shared many wonderful moments and whom I love very much," added Peri, who saw Clark every day for 20 years. "I am profoundly sad at her passing, awed at the generosity she has shown me and my family."
Peri of Manhattan Beach, Brooklyn, whom Clark already gave $2 million to buy four homes, also received the millionairess' extensive collection of French and Japanese dolls.
I need to ingratiate myself to this Peri woman, and fast! Now, where dat $700,000 house at?
Sheepshead Bites staffers – and especially its editor and publisher – are on a constant search for a sugar mama. Please send all applications to nberke [at] sheepsheadbites [dot] com. Resumes not necessary. Bank statements are, though.