Cop Car Gets Hit On Coney Island Avenue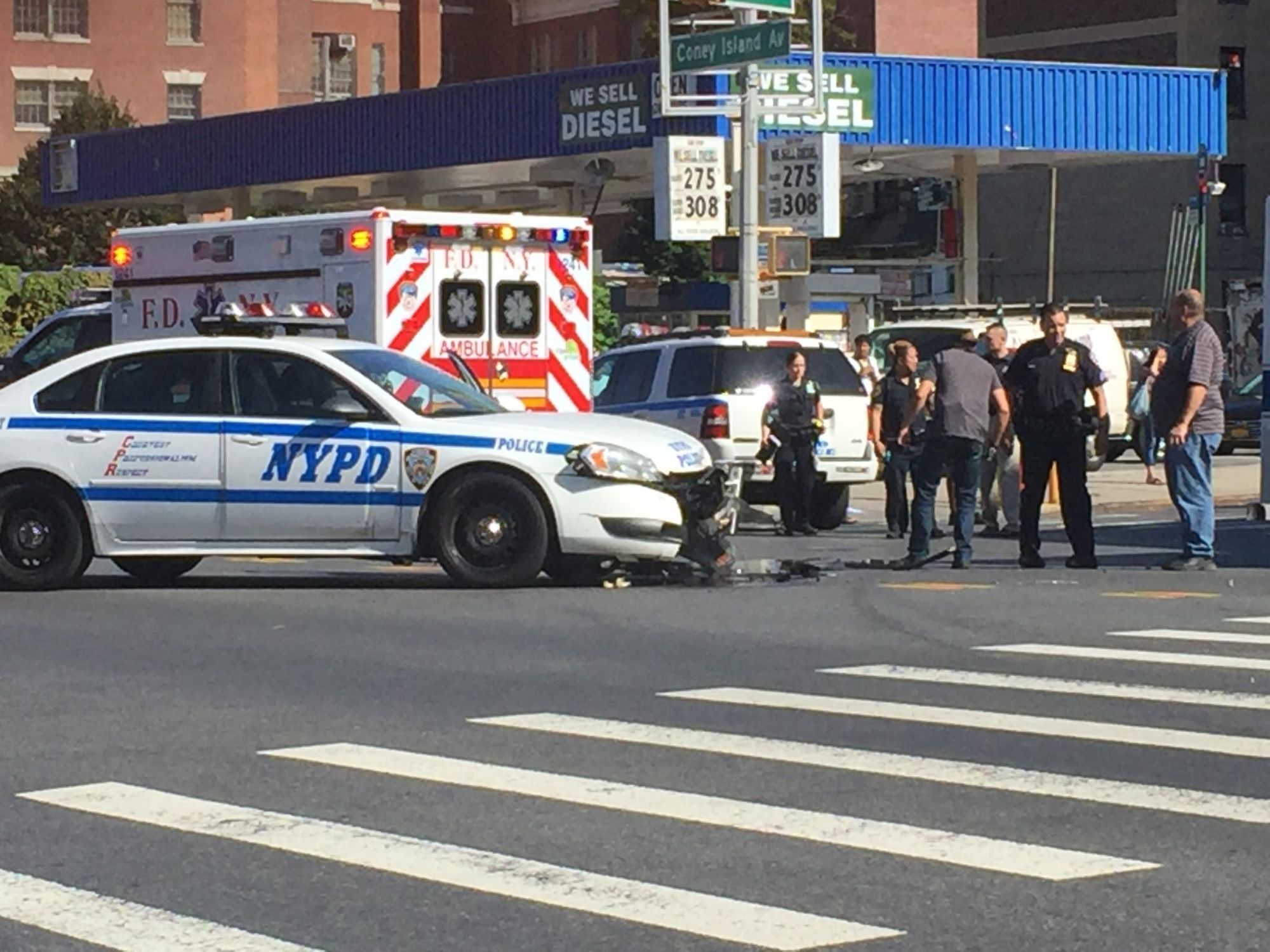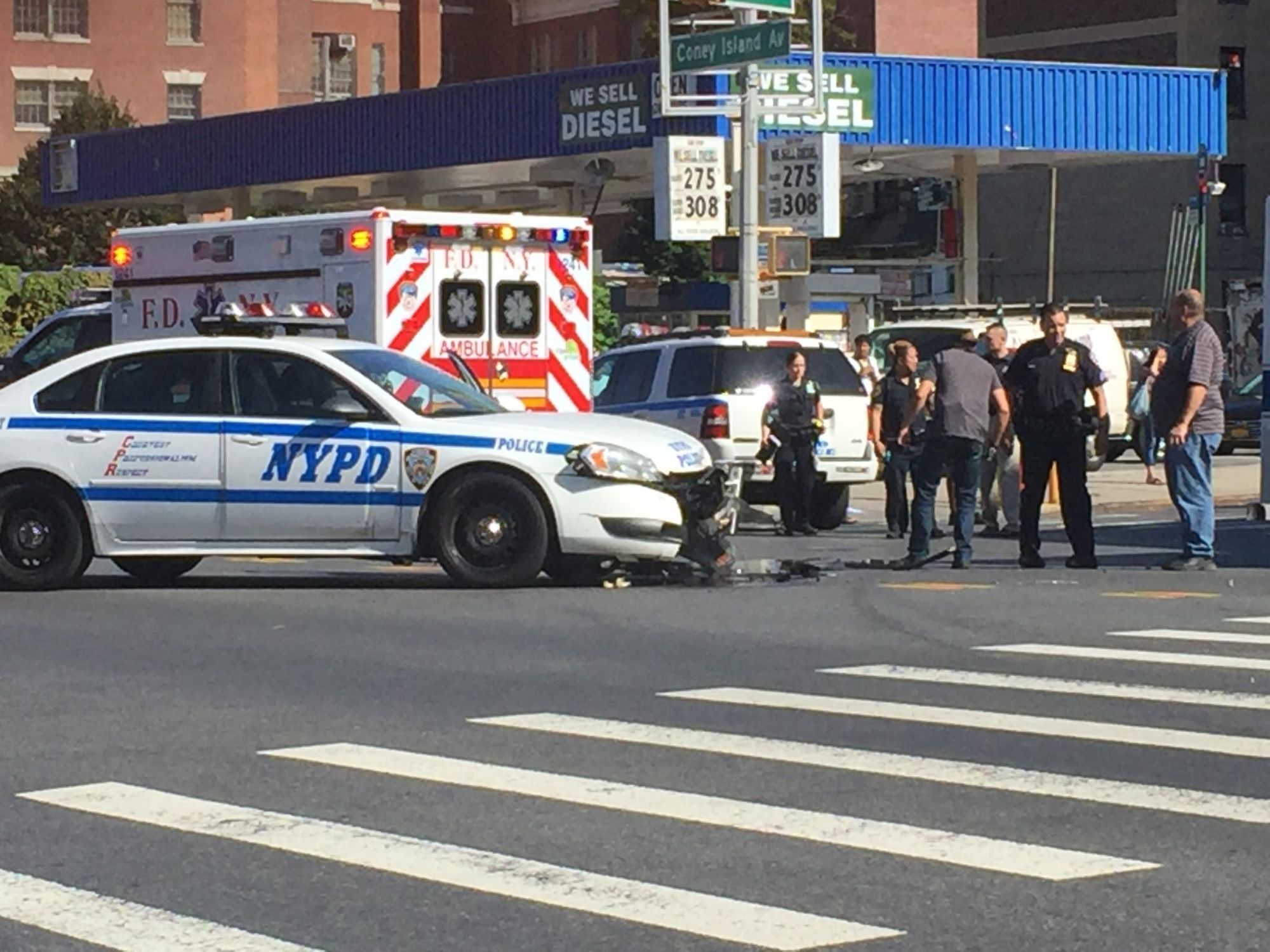 CONEY ISLAND AVE – A van hit an NYPD car leaving the cop limping and reaching for his head this morning, witnesses say.
At approximately 10:30 am, a police car was about to cross Foster Avenue at Coney Island driving toward Newkirk Ave. According to a witness, Yagdaly Gil, the sirens were on. Gil then saw the van coming from Foster unto Coney Island Ave, where the cop car was. According to her, the van was going fast.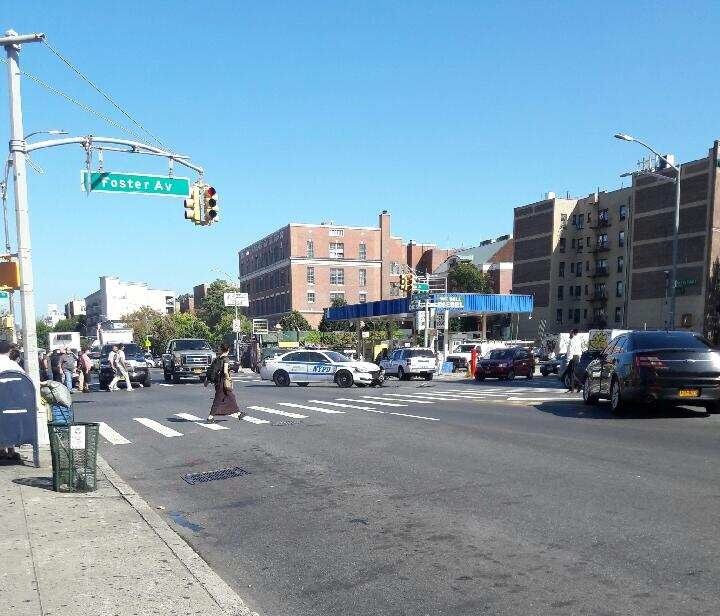 "There were two cops in the car; a male was driving and a female was sitting on the passenger seat," Gil said.
She then saw a bunch of smoke over the police car. "The male cop had a hard time coming out," Gil said. "The female helped him. He was limping and holding his head."
For close to an hour, the entire block was filled with police cars, an ambulance, and blocked traffic. We are waiting for more information from the DCPI.