Cool Volunteering Gig: Make Capes & More At Brooklyn Superhero Supply Co.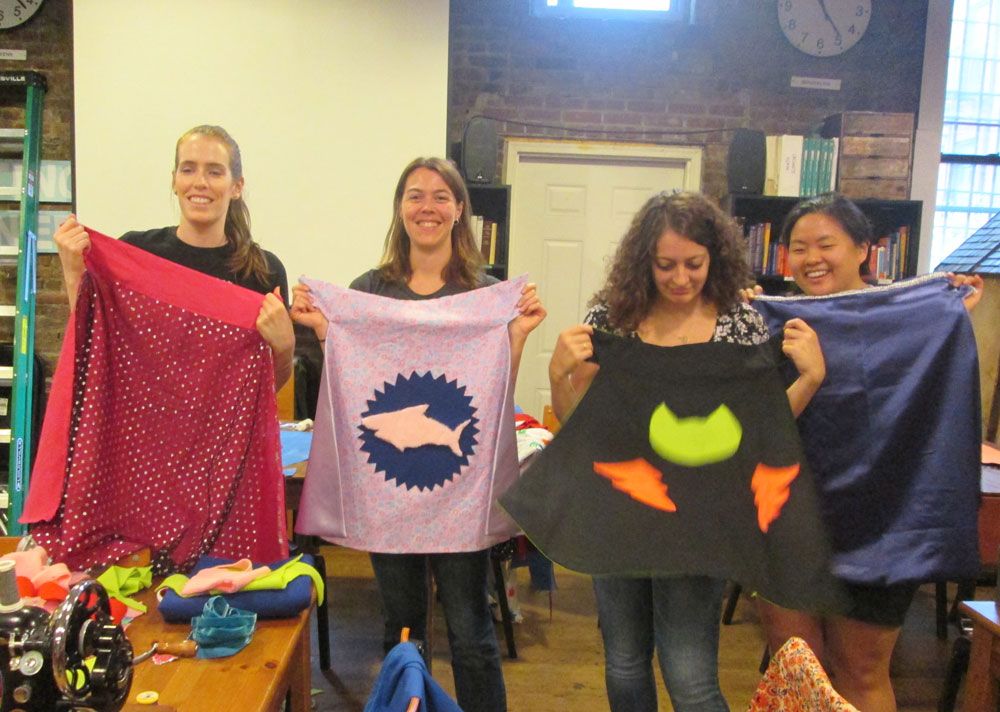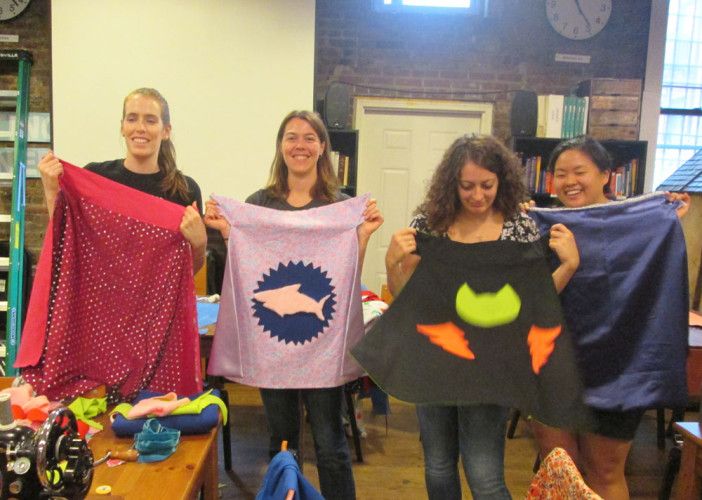 If you're going to be a superhero, you're going to need a cape. But where do you even start to look for one? Well, 5th Avenue in Park Slope, of course.
The Brooklyn Superhero Supply Company, located at 372 5th Avenue between 5th and 6th Streets, is outfitting heroes big and small with capes and other crime-fighting merchandise. The storefront for the non-profit 826NYC, which, among other things, helps students ages 6-18 improve and explore their writing abilities, the space is packed full of cool stuff, not the least of which are its volunteers. And while they can always use people to help inspire kids in tutoring sessions or man the register at the store, one unusual need is for people who are handy with a needle and thread.
They recently added Maker Shifts to their list of volunteering opportunities, and it's a chance for folks to sew reversible kids' capes for sale in the store, and help fill their famous superpower cans and bottles.
"We started doing Maker Shifts just a few months ago, and they've been a lot of fun," says store manager Ellen Lindner. "Sometimes we have special projects — for example, this past weekend a volunteer helped refurbish a used mannequin (nothing too complicated, just a few coats of paint!)"
The shifts run on Saturdays from 2-5pm, and you'll work with Ellen and other volunteers "in our glamorous 826NYC basement offices (and sometimes in our rad Secret Library)," she says. "I'll set you up at an activity, demonstrating how it's done. There are no specialized skills needed."
If you don't have the time to spare to work on these projects, but you're still an avid sewer, you might be able to help out yet. They will happily accept donations of fabric, trim, and sewing notions (think Velcro, ribbons, fabric paint, etc.), and they're also in need of a dedicated sewing machine (the ones they're using right now are borrowed), if you happen to have one gathering dust in a closet! And, of course, you can always make a monetary donation online.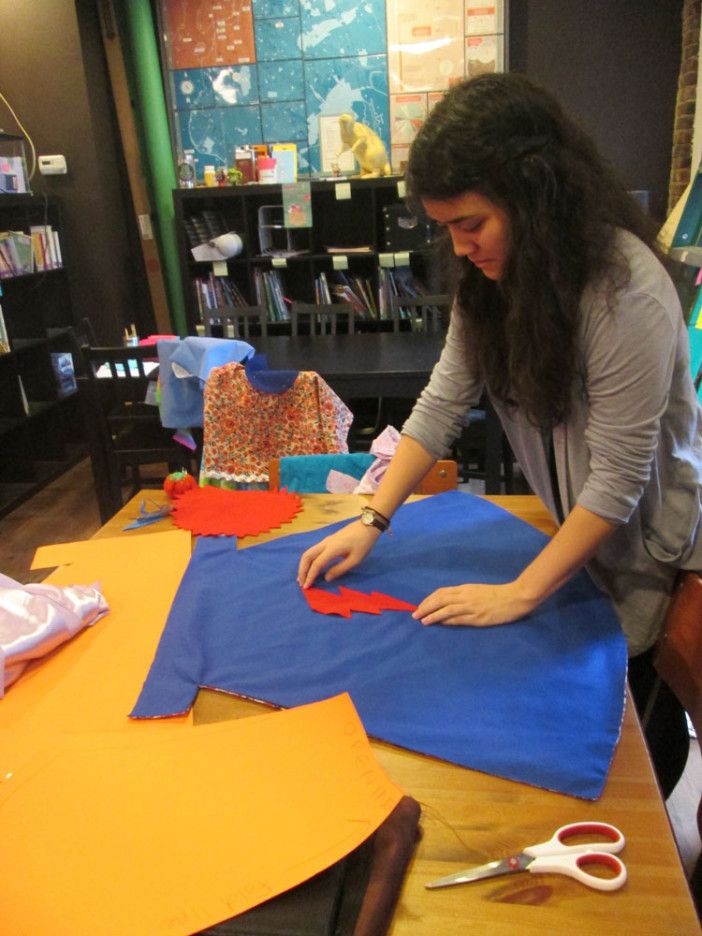 Curious what you'll get out of such a great volunteering opportunity?
"Definitely knowing that you're using your maker skills to benefit Brooklyn kids," Ellen says. "Whenever people buy stuff in BSSCo., it helps us to do more to provide free tutoring and storytelling workshops, as well as other programs."
If you've never stopped in to take a look around (and do some shopping!), we definitely recommend you pop in the next time you pass by.
"The Superhero Supply Company may be a little hard-to-read from the outside," Ellen says, "but inside we have books by our students, a lot of fun costumes to try on, and unique activities like the Cape Tester, MindReader, and DeVillainizer! Come visit us!"
To sign up as a volunteer for a Maker Shift, contact Ellen at ellen@826nyc.org.