Cool 360° Panorama Images Of Emmons Avenue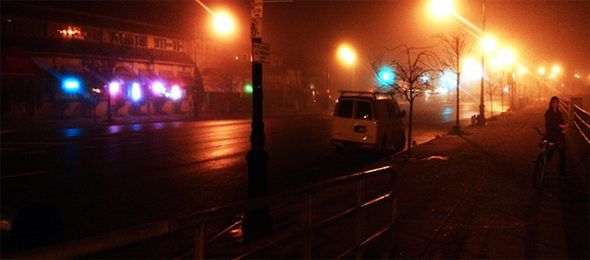 Accomplished photographer, filmmaker and Sheepshead Bites reader Bona Weiss contacted us about a cool project he'd been working on:
A few years back, I started experimenting with 360 degree panoramas and took a few around the neighborhood. There wasn't a Sheepshead Bites then (or at least I didn't know about it yet), so there wasn't much of a way to share any of it with neighbors. Anyway, these panoramas may not mesh with the content of the blog exactly, but I thought readers may find them interesting.
Futuristic-looking Emmons Avenue panoramas not "mesh" with Sheepshead Bites?? Pish-posh. Click here to behold some of the coolest photos I have ever seen.
In a second correspondence, Bona — who describes himself on his Facebook page as "[s]hooting and editing visual nightmares at 24 fps" [Ed – "fps" = "frames per second"] — explains that he used a program called "The Panorama Factory," which he says allows you to select 'stitching points' between photos. "That outputs a jpg of the panorama," he explains, "usually with a few errors in the seams (mostly ghosting), which I touch up in Photoshop. Then I convert it to flash with a program called 'PanoSalado.'"
If you want to see more of Bona's amazing work, check out his website or "like" him on Facebook.