Cook Space Teaches Cooking, No Recipes Required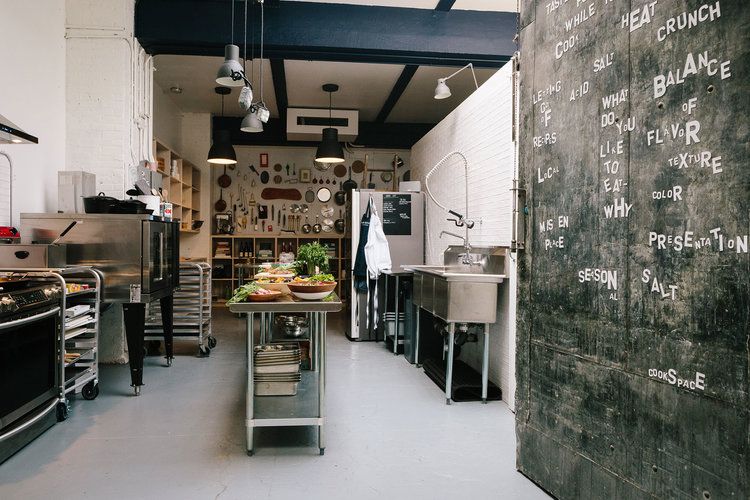 PROSPECT HEIGHTS – Cook Space, a Prospect Heights culinary studio, is based in a towering loft on Bergen Street. The studio occupies two big rooms, with ceilings so high they need to be seen to be believed, and lots of whimsical details, the lettering on the big connecting door dispensing advice like "Taste your food while you cook".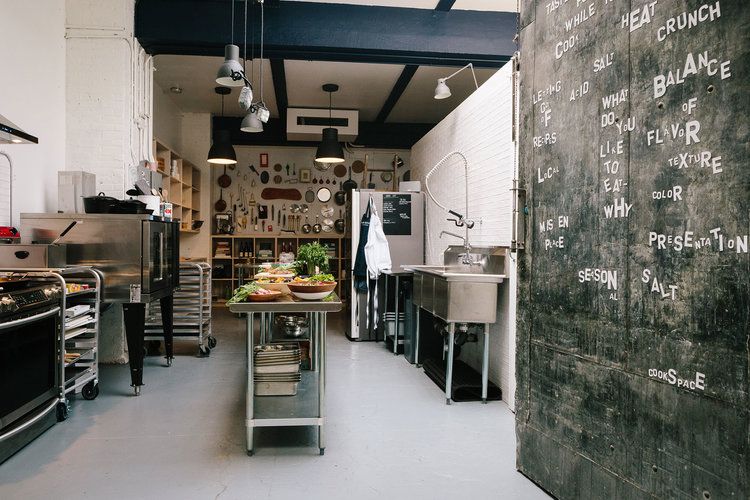 The studio was founded in 2017 by neighbor Michelle Mannix to help people cook without recipes.
"When you are following a recipe, it's kind of like driving with Mapquest directions printed out. You'll most likely get to your destination but you'll likely be stressed. Until you take off the training wheels and let go of recipes, get out of your head and into your heart, and just cook – you won't learn the important nuances of cooking – what something looks like and feels like when it's done, or how much seasoning you need. Nor do you develop the creativity and instincts related to food. You simply master how to follow instructions," Mannix said.
Cook Space is going through some changes lately, as Mannix begins a "relaunch" of her lifestyle brand Life Beyond the Recipe, that is "grounded in a lot of cognitive behavior therapy practices and daily rituals and reflections that create awareness". A big part of this brand is her "Seize Your Days" planner. Life Beyond the Recipe will not be directly related to Cook Space, but the two will sometimes overlap, Cook Space's Merlyn Miller said.
They are also launching a new program, free online starting January 2020, called A New Mindset in The Kitchen, "which will provide participants a program with videos, tools and homework to build confidence in the kitchen, develop their emotional relationship with food and cooking using strategies from professional kitchens and adopt a new mindset and approach to cooking to elevate one's kitchen game and connect to the joy of cooking," Mannix said.
This is also the first year that Cook Space has done something like their pop-up on North Fork, in Long Island, with events available through the weekend of August 15th. There are cooking classes, and seated dinners, and they've taken advantage of the location to source local ingredients.
Cook Space's Market-to-Table class, usually held on Saturdays, is a strong example of their no-recipe philosophy. Culinary Director Tom Coughlan takes students to the nearby Grand Army Plaza Greenmarket, where they are told to pick out whatever they want. When they come back to the studio, the class discusses what can be made with the ingredients that they chose, instead of starting with a prescribed menu.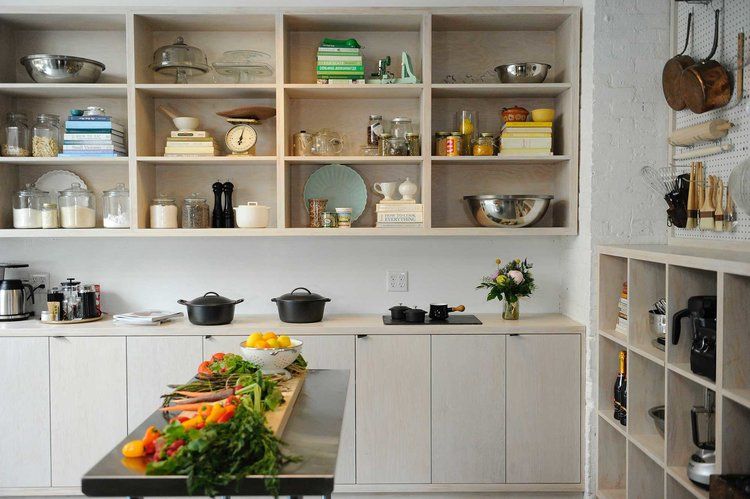 Since their founding year, Cook Space has also added more and more classes and changed some of their styles, learning from what the students need and want.
"The curriculum of our Culinary Confidence series has changed, it was originally based on teaching people one specific skill in each class, but now it's more about teaching them an entire menu in each class that implements a variety of cooking skills."
In addition to Coughlan, Cook Space employs a rotating roster of guest chefs, "all of them" local, that often have specified fields and talents to bring to the table.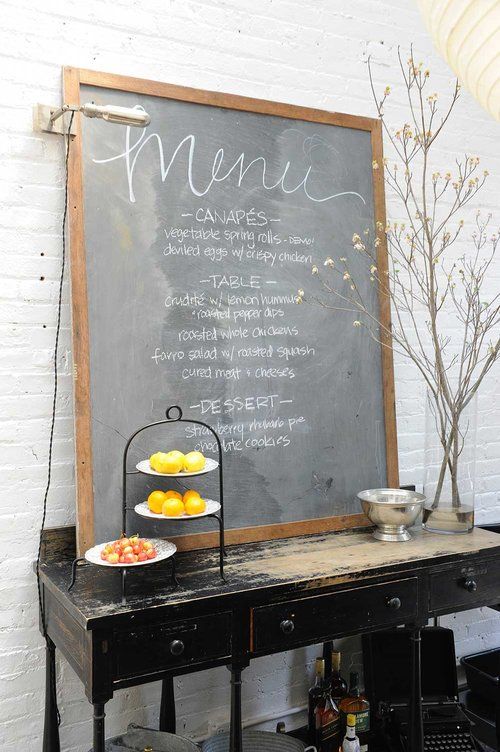 "Some people just want to teach a more skill-oriented cooking class where it's any kind of food, but sometimes we'll have people who are super-specialized. Our chef [Stephanie] Wright, she does ayurvedic cooking, so she'll do classes that are much more wellness-focused, and using spices to improve your gut health," Miller said.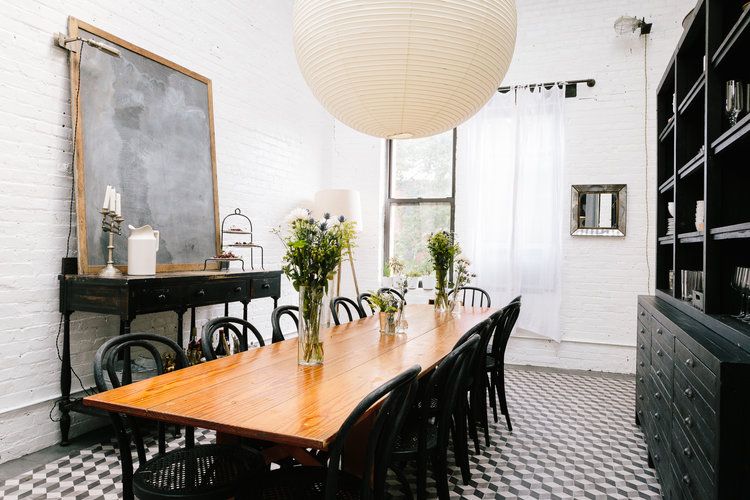 At the end of every class they host at the Prospect Heights studio, Cook Space makes use of the large dinner table they have on site.
"Once everybody finishes cooking the dishes together, my favorite part is that we always do a family style dinner in here. By that time it's usually dark, so we light candles everywhere with our little twinkle lights, and everybody sits at this table together. The employees sit with them too, the chef and whoever the assistants in the kitchen are," Miller said.
"It's super interesting to watch, especially our public classes where not everybody knows each other, because at the end of the class everybody is sitting at the table, talking to each other. You're getting 12 people that don't know each other to all talk, and eat a meal together, and just laugh."
Cook Space is located at 603 Bergen Street, between Carlton and Vanderbilt avenues. They provide a mix of opportunities, including both private and public cooking classes, and tailored events.