Construction Begins On Old Tre Fratelli Lot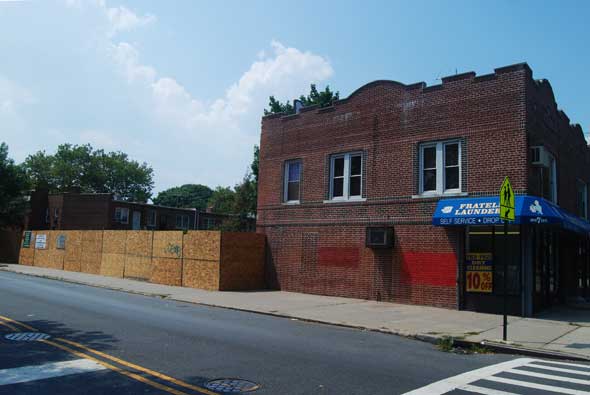 A three-story building will soon be erected at 2409 Avenue Z, the original location of Tre Fratelli Deli. Some time in mid-June, the developer, 2409 Ave Z, LLC, tore down the existing structure to make way for the new mixed-use building.
Here's what it used to look like: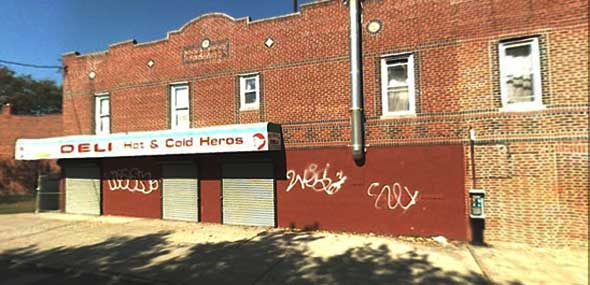 According to Department of Buildings records, the new 33-foot-tall building will have 8,631 square feet of space, split between residential use (7,621 sq. ft.) and the ever-present "community facility," (1,010 sq. ft.), a term rarely used to actually indicate a facility for community use, just a space they label as such to get a greater floor-area ratio (FAR).
A variance issued to the developer in 2007 gave permission to construct the triangular building with a 22-foot-wide curb cut for three cars (a curb cut no larger than 15 feet, and space for five cars are required under zoning law). The new construction will have five residential units, according to the variance documents. You can see the proposed layout here.
The demolition of the building raised complaints from a neighbor, who said they weren't notified of the work and the shaking was causing potentially unsafe conditions in the adjacent building. They were issued no violations.
Good, bad, amazing, destructive? Your thoughts?