Construction Barge Partially Sinks Off Coney Island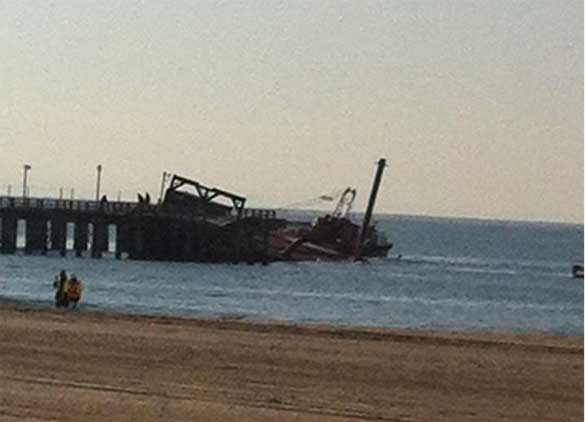 A construction barge floating off the coast of Coney Island partially sank over the weekend, according to a report by the New York Post.
The sinking barge was spotted by the U.S. Coast Guard at 1:00 a.m. this past Saturday. The barge was carrying a large Vergona crawler crane that was going to be used to fix damage Superstorm Sandy damage done to Steeplechase Pier.
The Post described how NYPD and FDNY responders were handling the situation:
Workers surrounded the crane with booms in case the 500 gallons of diesel fuel that power the crane leak into the water.
"They are encasing the area as a precaution," explained Fire Department Battalion Chief Brian Duffy.
As for the barge itself, the owners, Triton Construction, are now responsible for salvaging it.