Constitutional Convention Debate On A Lamp Post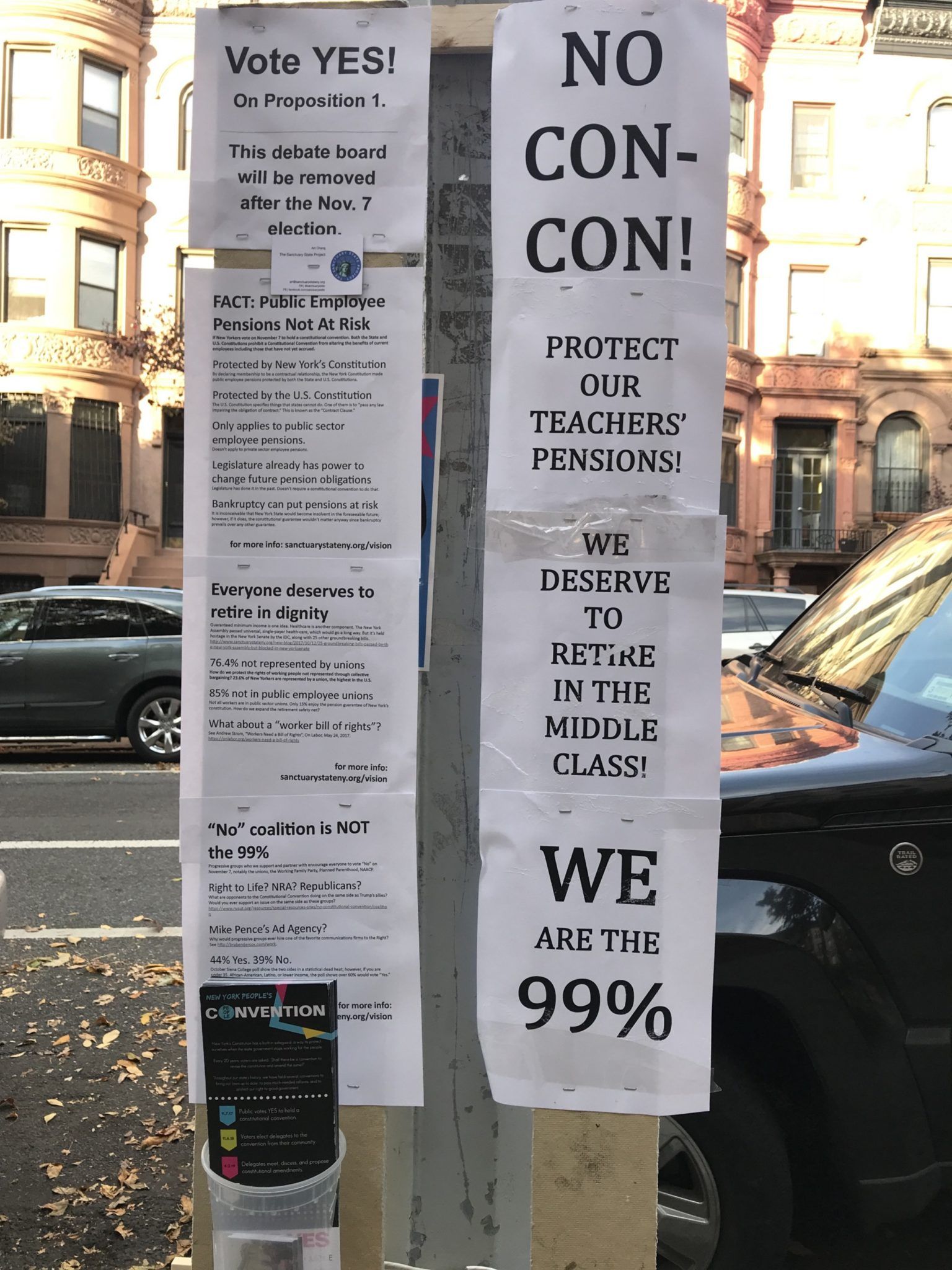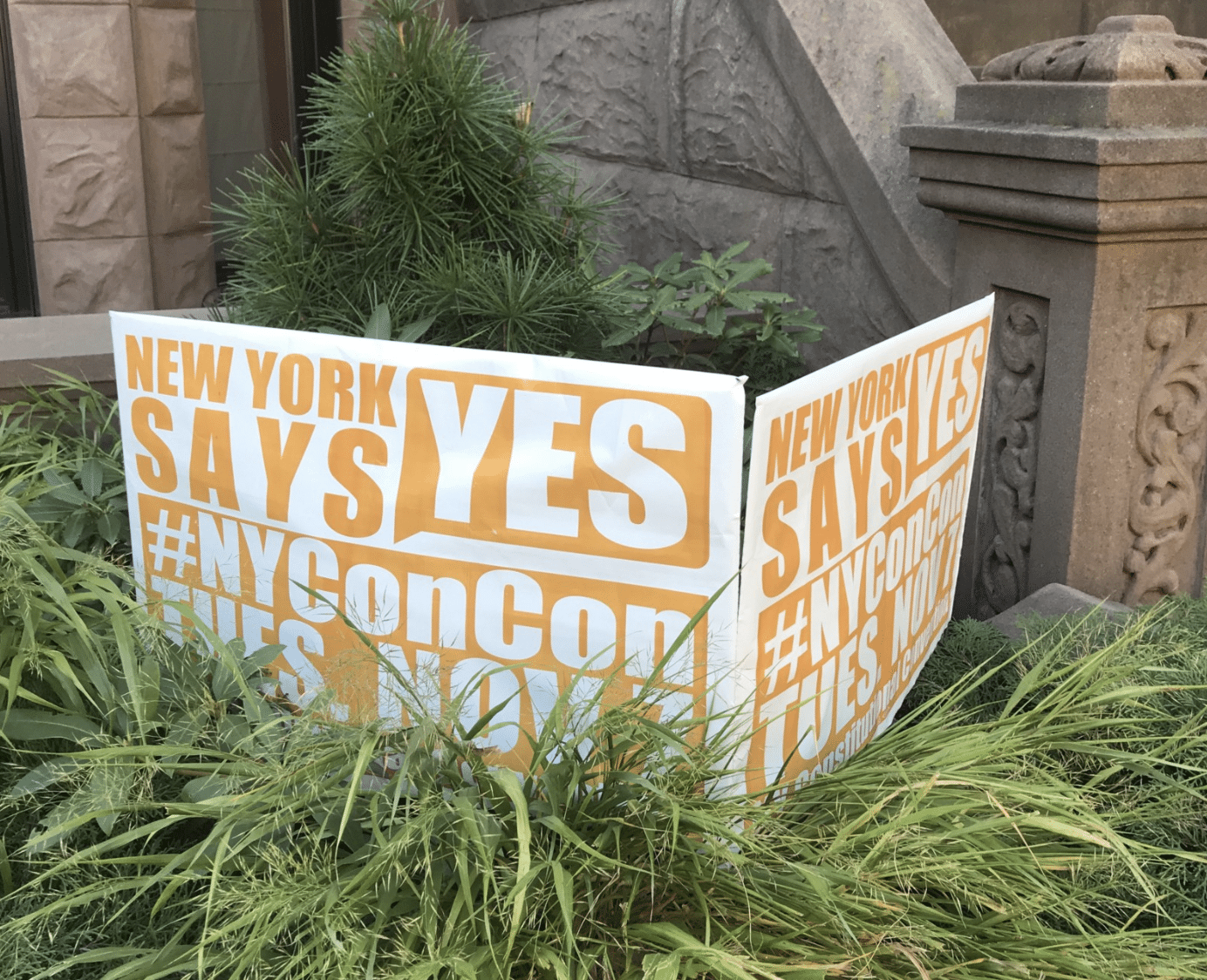 PROSPECT HEIGHTS – When Art Chang put the pro-Constitutional Convention (ConCon) yard sign by his residence, he was hoping to send a message to his neighbors. He was not quite expecting to engage in lamp post exchange on pros and cons in his Prospect Heights neighborhood.
Next day he woke up to find this posted across from the sign: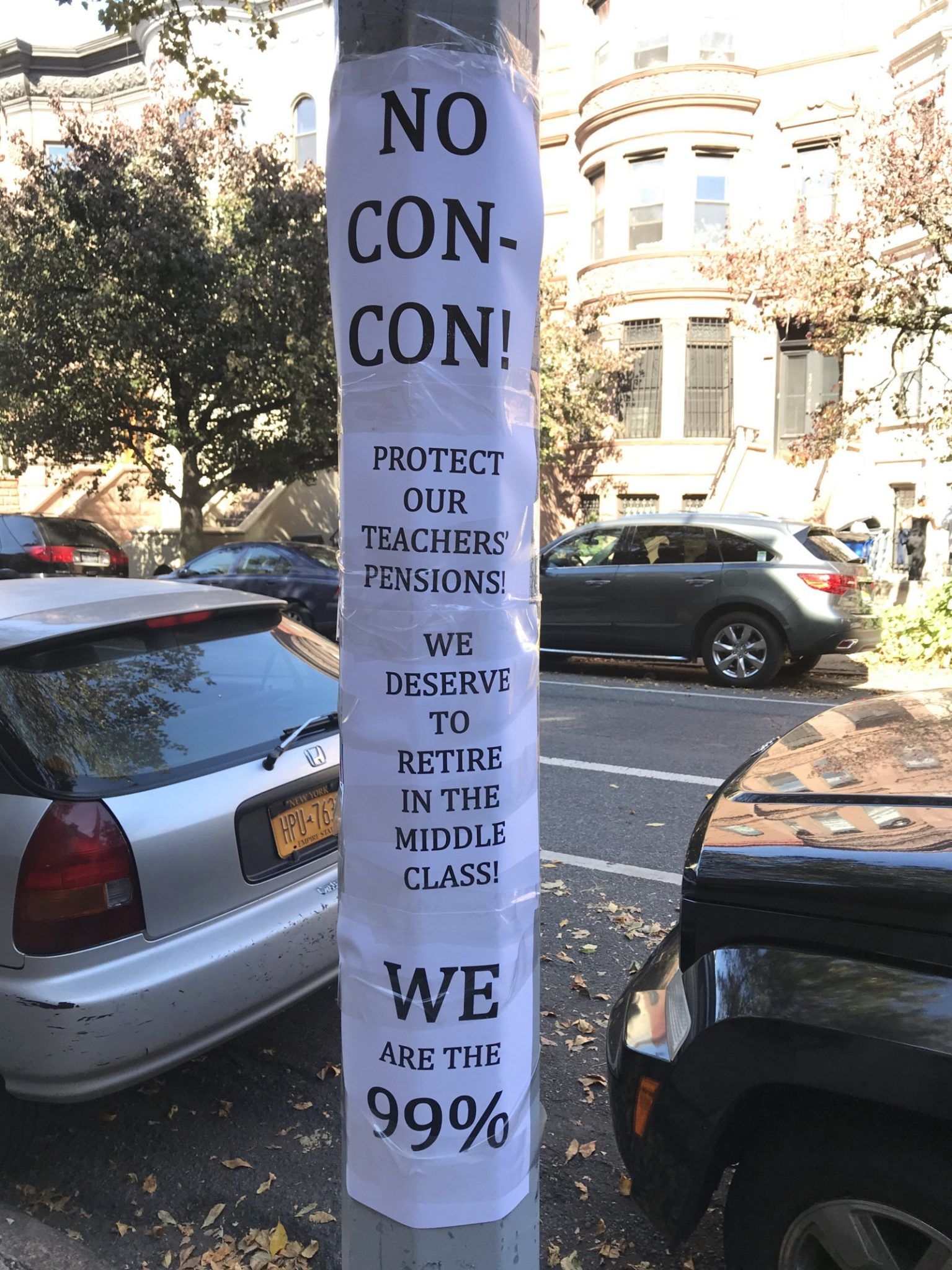 Art took up the challenge, and listed his Four points to counter the No arguments: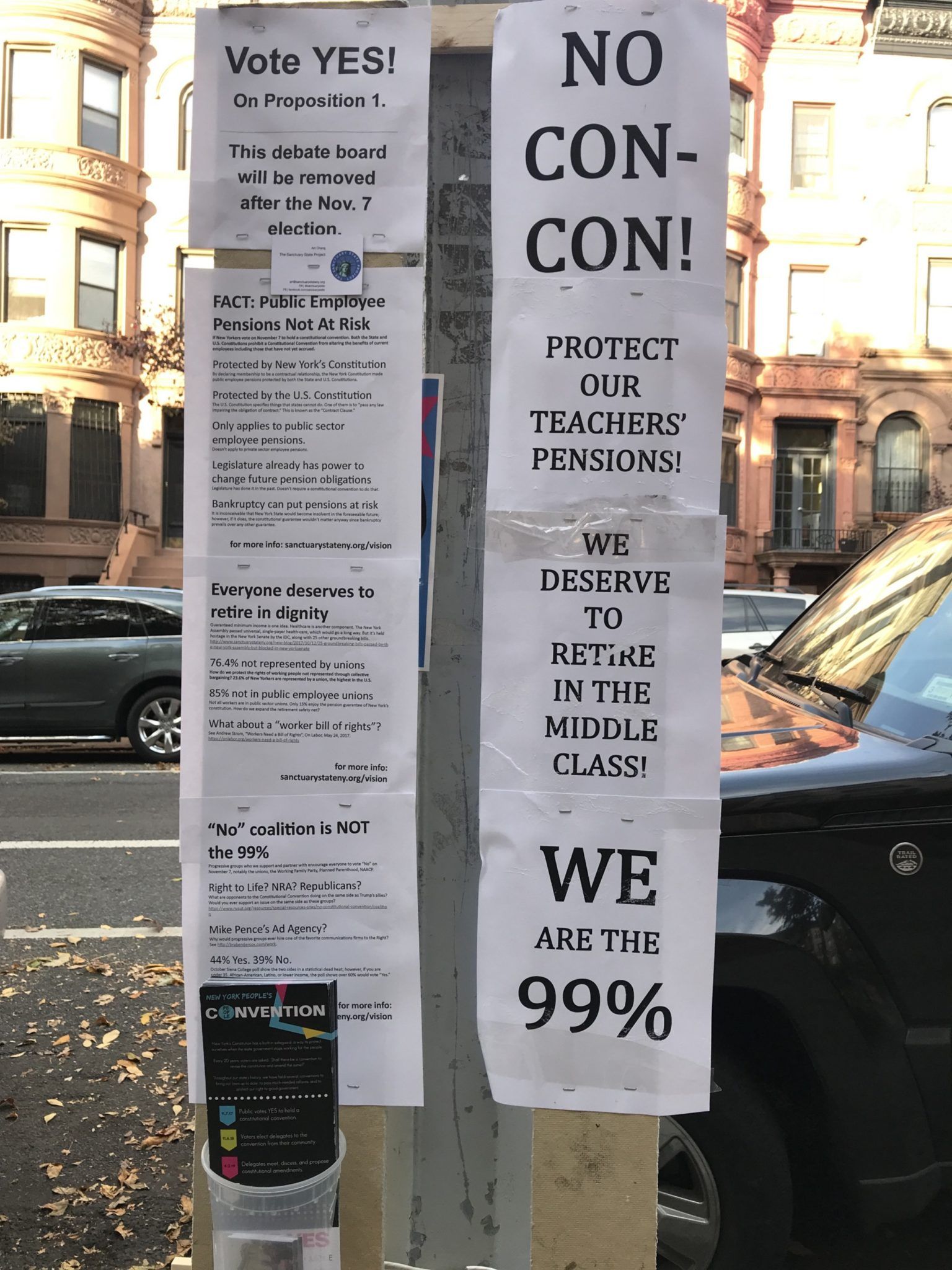 Whoever did the posters, probably did not know that Art Chang volunteers his time with The Sanctuary State Project, a pro-constitutional convention organization he founded in August. His response made that clear.
Last weekend upped the game: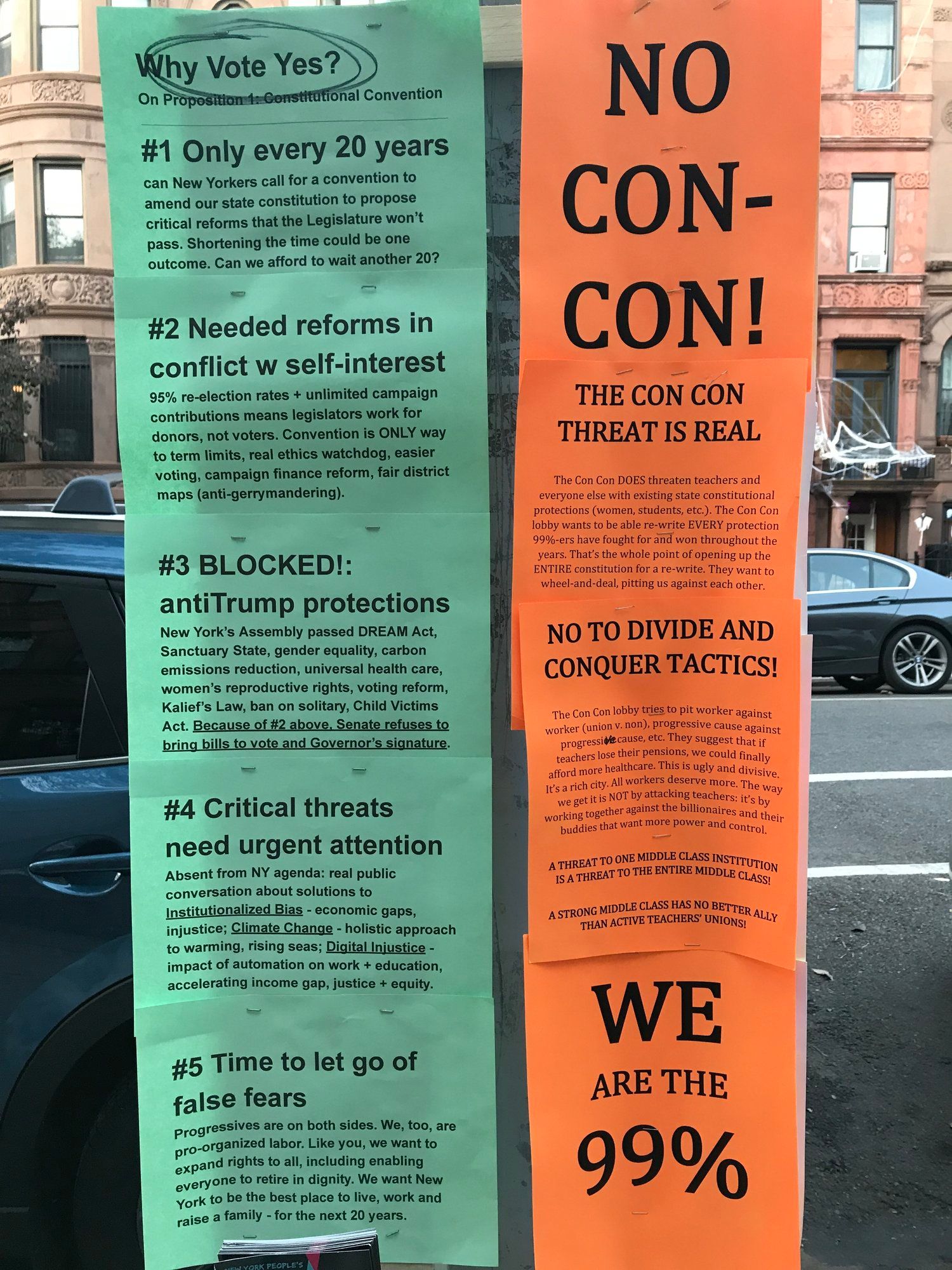 Art, a software entrepreneur who is a Board Member of the NYC Campaign Finance Board, and was the Founding Chair of the NYC Voter Assistance Advisory Committee, has lived in Prospect Heights since 1997. He hopes the posters will stay up outside 384 Sterling place until November 7, when one of the questions on the ballot will be – are you for or against holding a Constitutional Convention to consider changes to the New York Constitution, which has not been updated since 1938.
What is Constitutional Convention? Why Vote YES? Why Vote NO? – The Village Voice ran an excellent summary of why you should care, and what's at stake by Ross Barkan (who has since announced he's running for Marty Golden's Senate seat in Bay Ridge). Written in plain English, it is one that you really should read, regardless of which way you are leaning.
One takeaway –  any amendments proposed to the New York State Constitution at a Constitutional Convention, should folks vote in favor of holding one come November 7, would still need to be approved by voters to take effect. Last time voters said NO.