Congratulations to the Newly Wedded Feeleys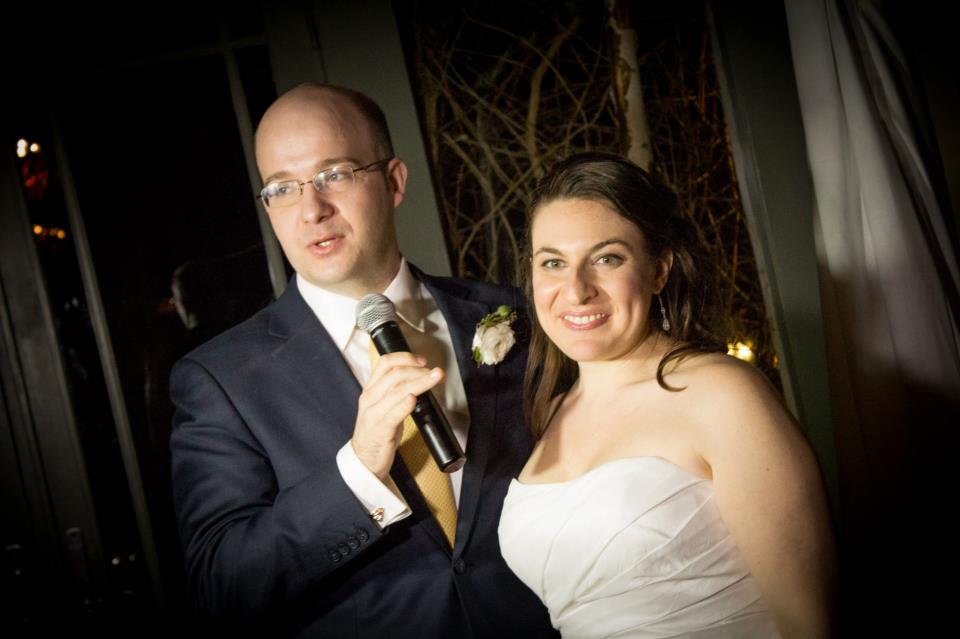 Former Ditmas Park resident Benjamin Feeley and his beautiful bride, Julie Glickman Feeley, were married this past Saturday at The F.E.A.S.T. at Round Hill in Washingtonville, NY. Manhattan Ethical Culture Leader Dr. Anne Klaeysen officiated. The couple make their home in Clinton Hill.
Ben is the son of Ditmas Park resident Meg Kallman Feeley, and Doug Feeley of New York, NY and Ancram, NY. Ben spent much of his childhood in Flatbush: His father's residence was at 570 Westminster Road, while his mom lived in various places in the neighborhood, from Marlborough Rd between Church and Caton Avenues to East 18th Street between Avenue H and the LIRR freight rail cut.
Ben attended PS 217 on Newkirk Avenue, and Hudde Jr. High School on Nostrand Avenue before graduating from School of the Future in Manhattan. In 2006, he was graduated from Harpur College of Arts and Sciences at Binghamton University (SUNY) and currently works in the healthcare field. The groom's mother is an adjunct lecturer in the Department of English at Kingsborough Community College (CUNY). His father works for the federal government.
Julie Feeley is the daughter of Robert Glickman and Debi Glickman of Port Washington, NY. She was graduated from Wesleyan University, and received her master's degree in social work from Hunter College (CUNY). Julie works for the NYC Department of Education.