Coney Maven Signs Copies Of His Newest Book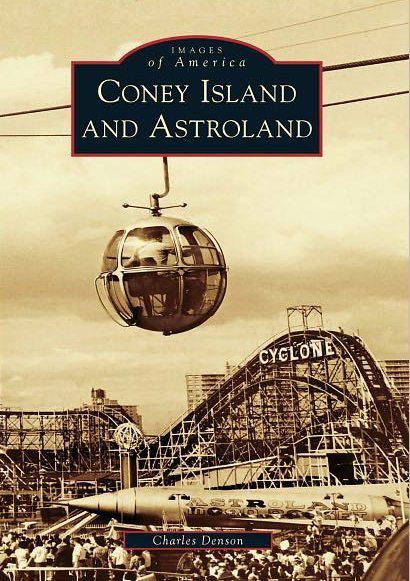 You think you know Coney Island? Think you got the whole history of America's most famous amusement park figured out by a cursory trip to Wikipedia?
Fuggedaboudit. You don't know jack squat.
When it comes to knowing Coney Island — I mean really, really knowing Coney Island — that is a matter best left to professionals, the most knowledgeable of which is historian and Coney Island native son Charles Denson, author of the newly-released Coney Island and Astroland and definitive expert on All Things Coney. Denson, executive director of the Coney Island History Project (CIHP), will be signing copies of his book during a book release party, June 25 from 2 to 5 p.m. at CIHP's free public exhibition center, 3059 West 12
th
Street (just off the Boardwalk, at the entrance to Deno's Wonder Wheel Park).
In Coney Island and Astroland, Denson explores the historic area's changing architectural streetscape through more than 200 never-before-seen vintage images from the Astroland Archive, the Coney Island History Project Archive, and his personal collection. A limited number of pages from the book are available for preview on Amazon, and you can also watch a YouTube video promo. Sweet!
Signed copies of Coney Island and Astroland (128 pages, $21.99) will be available for purchase at the Coney Island History Project exhibition center and via the Coney Island History Project's website. To learn more, email events@coneyislandhistory.org