Jobs, Jobs, Jobs! (In Coney Island)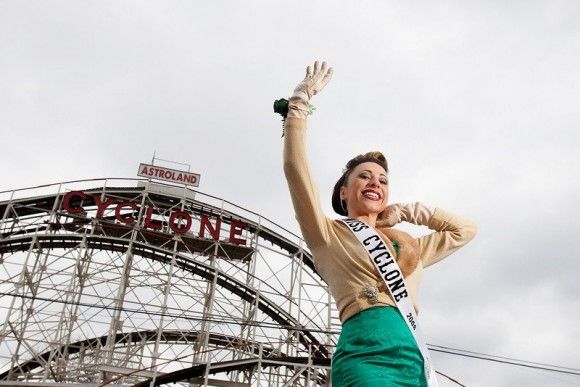 It's cold, it's February and you don't have work. Perhaps a spanking new job by the beach, courtesy of the Alliance for Coney Island, can snap you out of your winter funk. According to a report by the New York Post, there are hundreds of summer jobs available for those who register now.
This Saturday, the Alliance for Coney Island will begin its fourth annual recruitment drive. They are looking to fill 250 summer jobs with the promise of hundreds more being offered at a later date. The organization will be holding a screening event on February 23 and 24 from 10 a.m. to 5 p.m. at Lincoln High School (2800 Ocean Parkway.)
Positions are available at Luna Park, Nathan's Famous and Deno's Wonder Wheel but to attend the screening, you must register by visiting www.coneyislandjobs2013.com.
The jobs screening event is a joint collaboration between the Alliance for Coney Island, the HireNYC Program, the Economic Development Corp., Workforce 1, Small Business Services  and Councilman Domenic Recchia.