Coney Island Hospital Marks Milestone In ER Expansion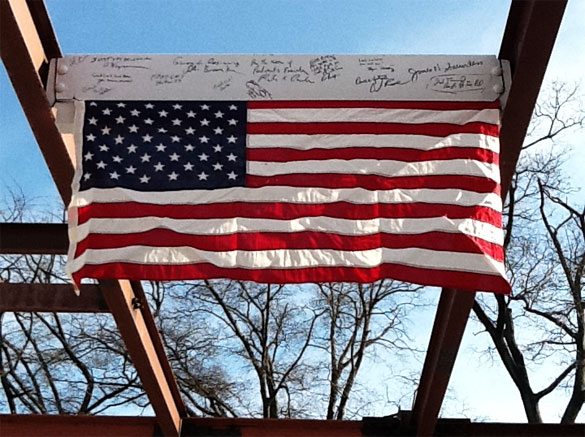 Coney Island Hospital (2601 Ocean Parkway) marked a major milestone in the construction of its $10 million Emergency Room expansion project with a steel topping off ceremony on Friday.
Construction on the 7,500-square-foot expansion began almost exactly one year ago, aimed at reducing crowding, increasing the number of treatment spaces and cutting wait times in the facility, which sees nearly 6,000 patients every month.
At the ceremony last week, the final beam of 125 tons of the structural steel skeleton was placed after being autographed by hospital administrators and community leaders.
"The many years of planning and designing of a new Emergency Department are quickly becoming a reality," said Dr. David Neckritz, the chair of the Emergency Department. "We have all put in a lot of hard work to enable us to better serve the community's emergency medical care needs."
When the new emergency department opens in 2012, it will feature three triage rooms for faster front-access flow, 21 treatment and exam rooms, 10 dedicated adult critical care bays adjacent to the ambulance bay, 15 rapid care exam rooms, two airborne isolation rooms and an external emergency decontamination facility.
During construction, the emergency department will remain open 24-hours a day.