Coney Island Avenue Packed For Annual Chand Raat Bazaar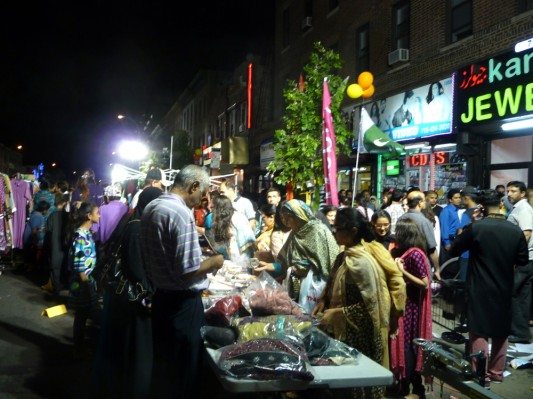 Thousands of people packed along the sides of Coney Island Avenue, between Foster and Avenue H, last night for the fifth annual Chand Raat Bazaar. Hosted by the American Council of Minority Women, the event celebrates the eve of Eid al-Fitr, aka Eid, which is a three-day holiday that marks the end of Ramadan. On Chaand Raat (which translates to "night of the moon") people gather to shop for items that will be worn on the day of Eid, and to spot the new moon.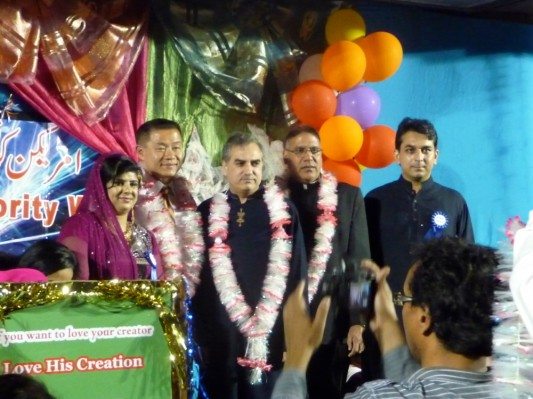 Mayoral candidate John C. Liu, who has visited to the bazaar previously in recent years, was on hand as one of the guests of honor. He's pictured above with Bazah Roohi, executive director of the American Council of Minority Women, Faqir Syed Asif Hussain, Consul General for the Consulate General of Pakistan, New York, and Father Ilyas Gill of St. Rose of Lima.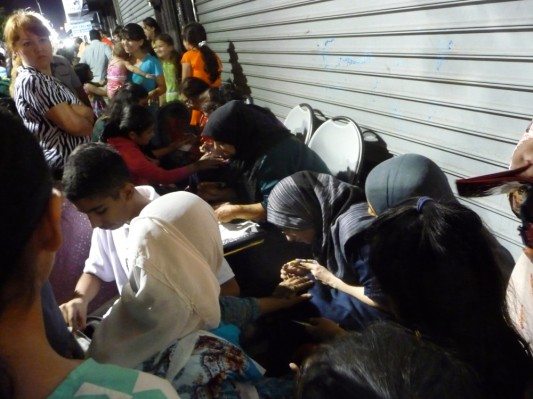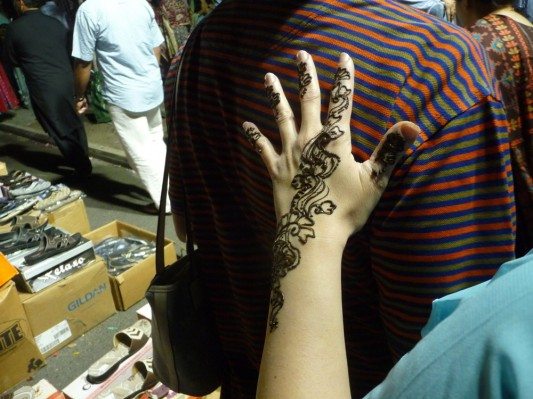 Chairs were lined up throughout the bazaar where women could have mehndi applied for around $10 per hand. Walking through the crowded sidewalk seemed pretty challenging for those trying to let their designs dry.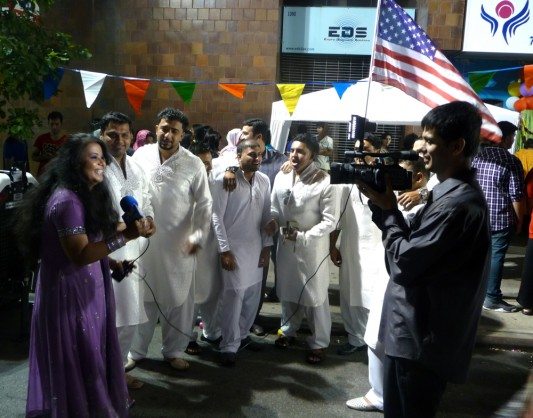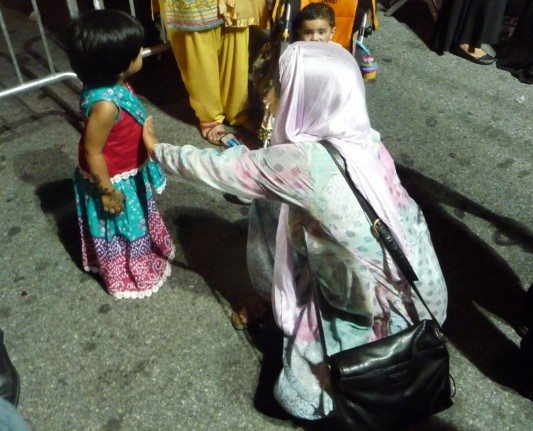 Everyone, including children, were dressed beautifully, though mothers trying to get those kids to pose for photos in their lovely outfits was tricky.
MoneyGram apparently knows their clients — they had a specially outfitted truck (and site) for Ramadan.
Perhaps it was the weather and the threat of rain, but the event didn't seem quite as crowded as it has in the past. Though we had heard that the street would be shut down to traffic, once again it was open, meaning vehicles had to move slowly (and honk excessively) down the street as visitors tried to cross mid-block.
As the major holiday begins today, you'll probably notice a lot of businesses in the area are closed through tomorrow.
Did you stop by to eat, shop, or just walk through? If you have any pics you'd like to share, send them our way at editor@ditmasparkcorner.com and we'll add them here.
Eid Mubarak to all our neighbors.