Con Ed Warns Of Noise & Obstructed Traffic For Work On 3rd Ave This Week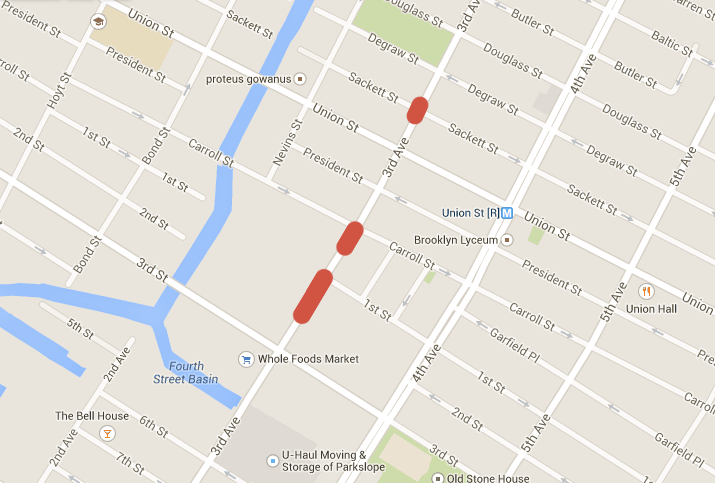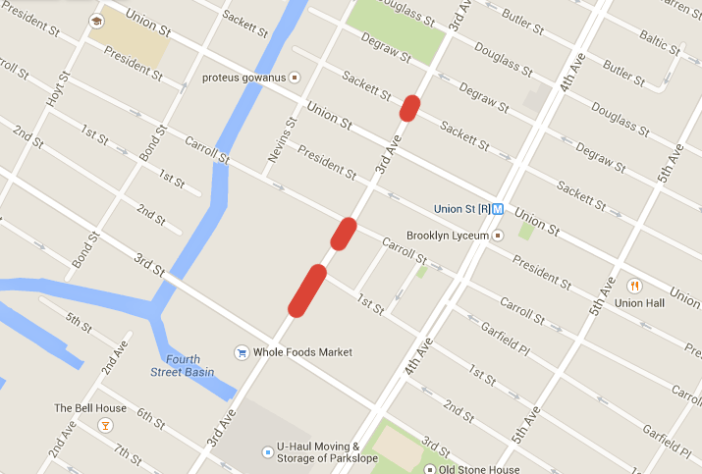 As part of its electrical service relocation work in advance of a New York City sewer project that will hopefully alleviate flooding in the area, Con Edison will be doing some potentially loud, continual — meaning, overnight — construction in the area for the next few days.
Community Board 6 sends word that Con Ed will be working along the portions of 3rd Avenue highlighted on the map above. The work began yesterday, and will continue overnight on Thursday, February 12 and Friday, February 13, with the Friday work expected to obstruct the intersection of 3rd Avenue and Sackett Street.
"This phase of the project is expected to be noisy," the Con Ed notice says. "We will do all we can to keep the noise to a minimum."
For more information about the Con Ed work, contact them at 718-802-5677 or BrooklynPA@coned.com.