Comptroller Stringer Visits Myrtle Avenue Businesses To Address Bureaucratic Barriers To Success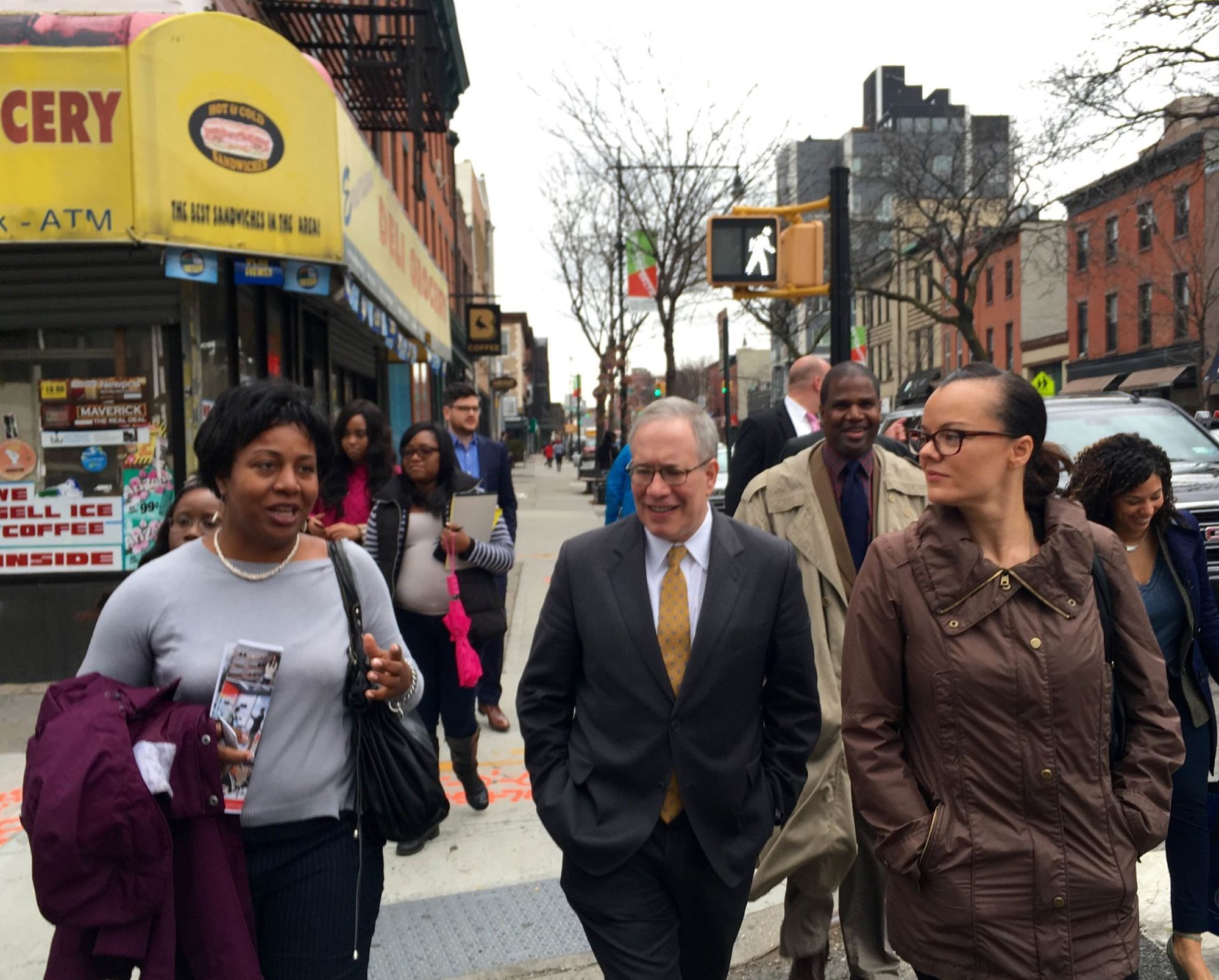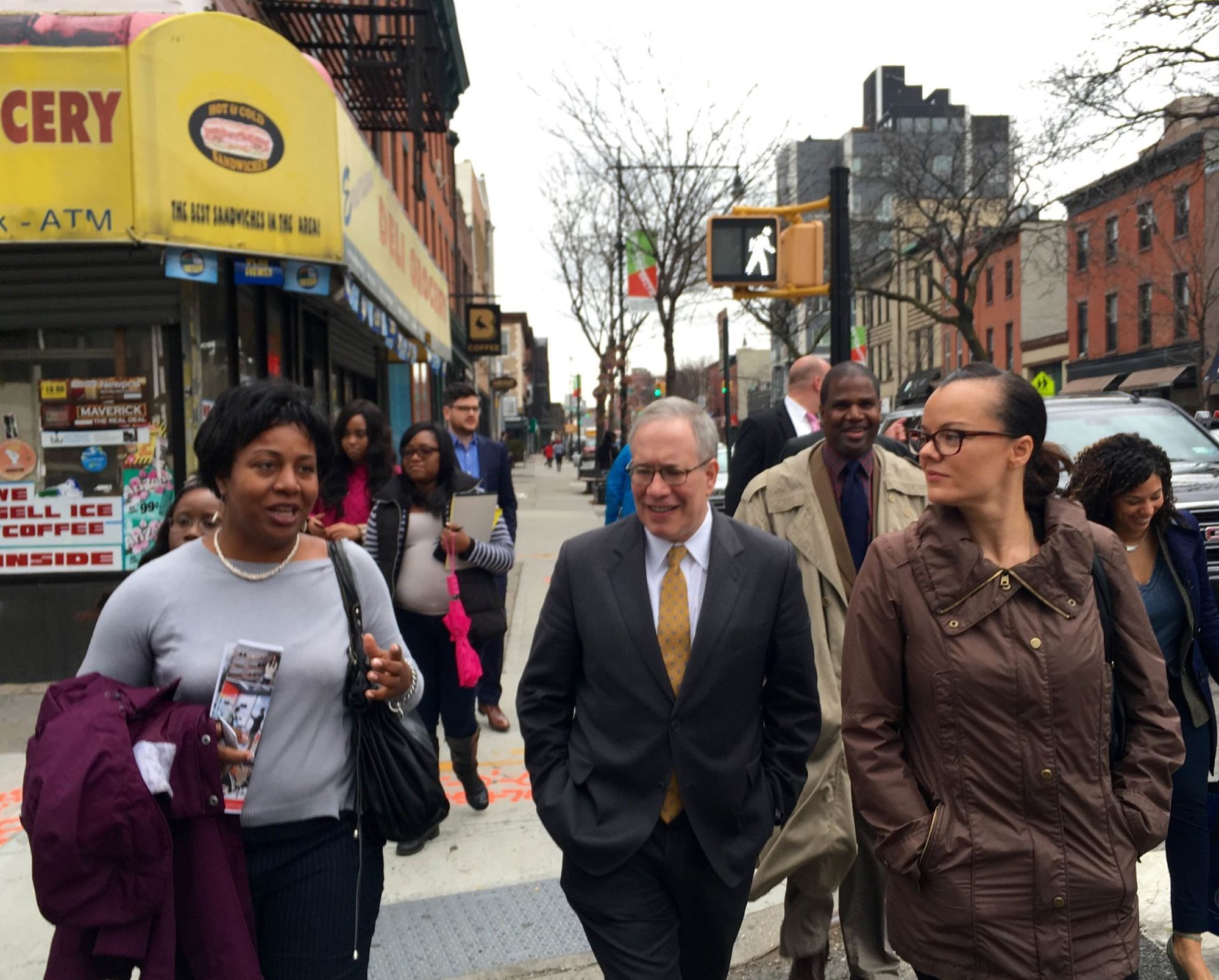 Comptroller Scott M. Stringer was in Fort Greene with the Myrtle Avenue Brooklyn Partnership, advocates, and small business owners Friday, to visit small businesses — including Brewklyn Grind, Pushkin Creperie Bakery, and Pillow Café — to hear out owners' concerns.
During his visit, Comptroller Stringer discussed the difficulties small businesses face, including disruptions due to large construction projects and unclear communication from City agencies. He also spoke with business owners about the recommendations from his Red Tape Commission report, such as creating clear timelines for agency approvals, improving services for New Yorkers with limited English proficiency, and making better use of technology to support small businesses.
"Small businesses are the economic engines of Brooklyn, employing more than 222,000 New Yorkers at 52,000 establishments. But despite this, my Red Tape Commission found that government is too often a barrier to their growth," said Stringer. "Small business owners deserve a government that is responsive to their needs."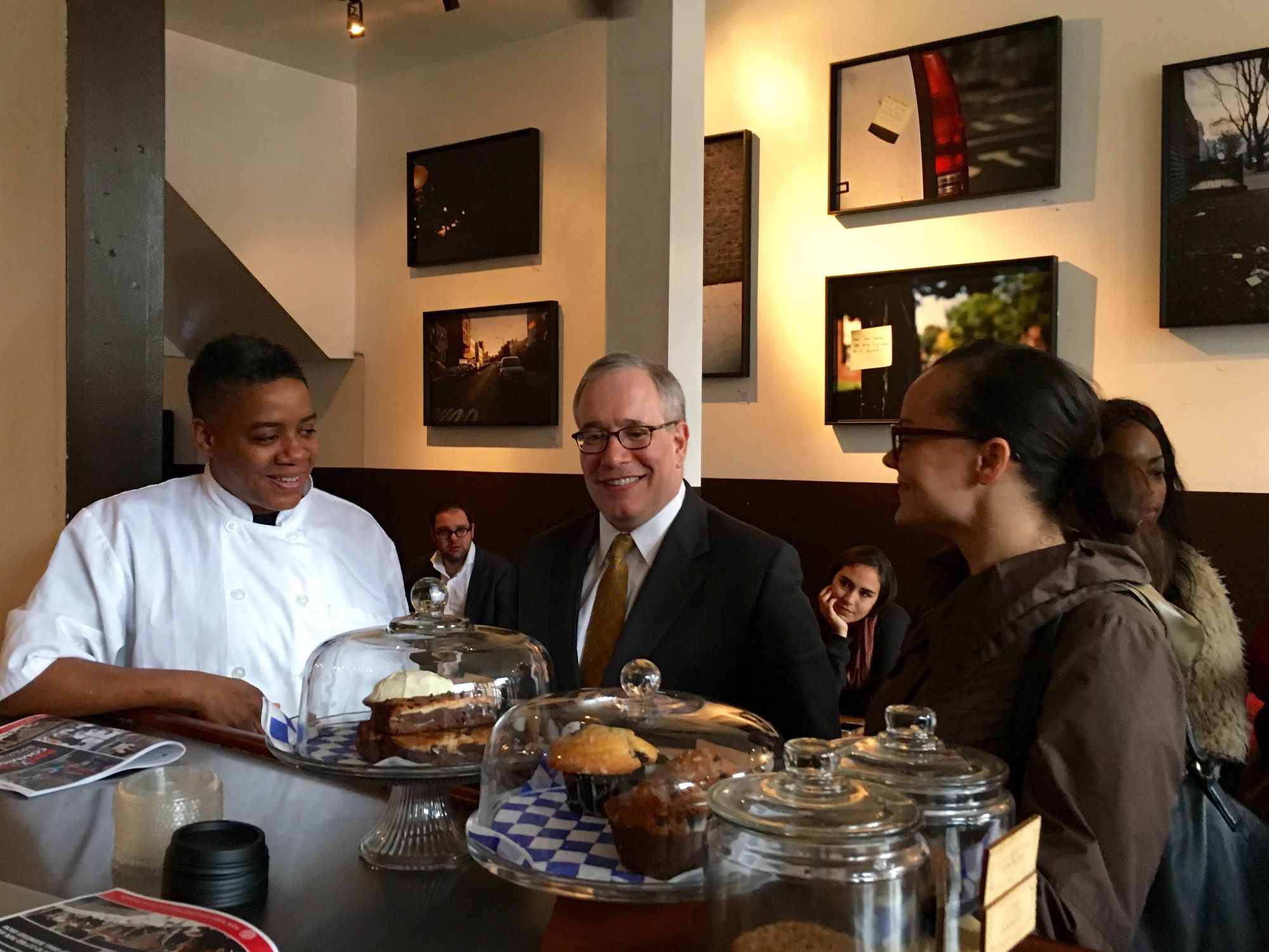 The Comptroller's Red Tape Commission is made up of 31 small business leaders, regulatory experts, and advocates. Over the last year, the Commission has held hearings in each of the five boroughs, and conducted an online survey of 300 business owners to better understand the challenges faced by New York City's small businesses.
A final report, including 60 recommendations to help break through the bureaucracy and hold agencies accountable was released by the Commission earlier this week. To view the full report, click here.