Commuter Bike Parking Pilot Slated for Bushwick's Myrtle-Wyckoff Plaza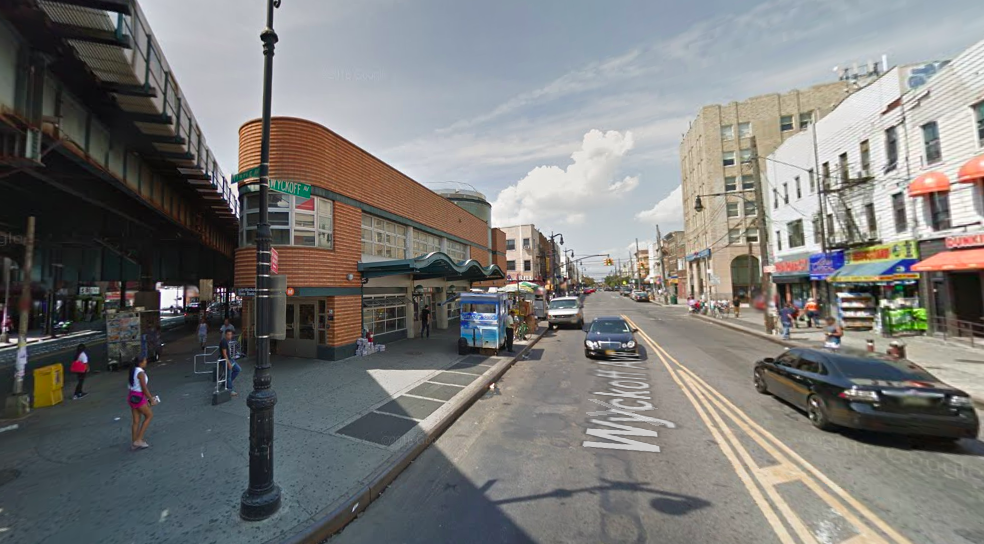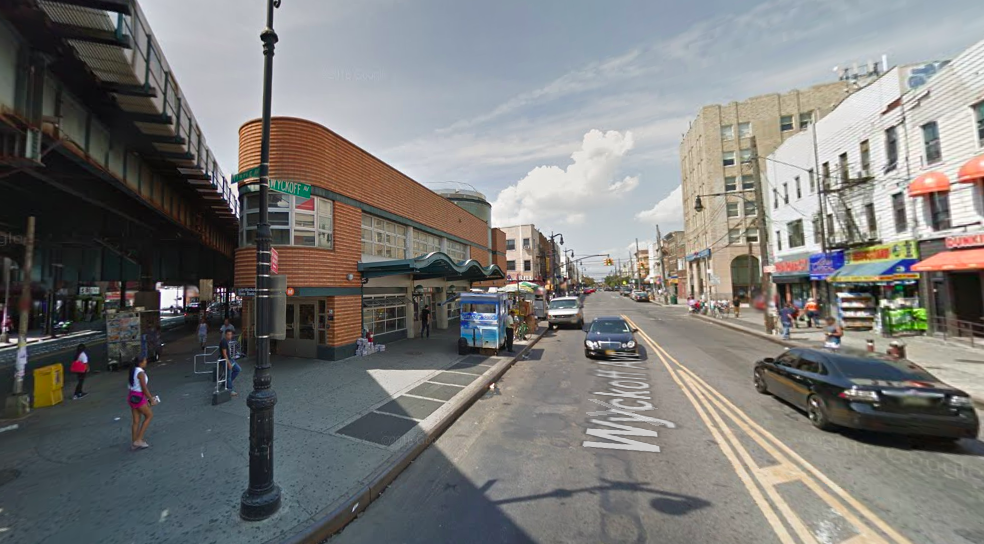 BUSHWICK – Commuter bike parking will be coming to Myrtle-Wyckoff plaza this spring, giving Bushwick residents an opportunity to park their bikes securely, for a small fee.
Further details about the pilot program were presented by a DOT spokesperson at the Community Board 4 meeting in Bushwick last week. The pilot program will run about 7.5 months, from April until mid-November.
The bike parking facility will be a repurposed shipping container, expanded slightly to increase its dimensions to 12 x 20 ft. Located in the plaza, the storage container will allow commuters to store bikes for a nominal fee, perhaps $1-2 dollars. With a 7-9 hour window for storage, the facility looks to be targeting bike to train commuters.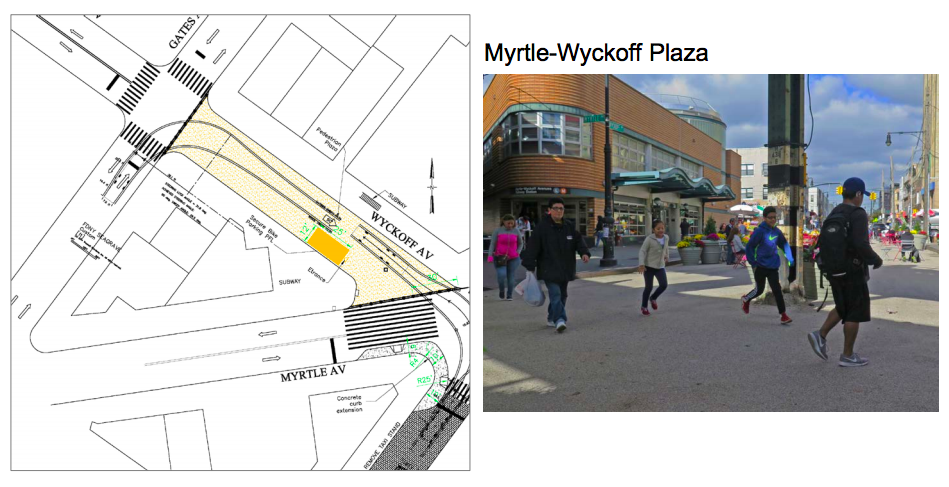 At the Community Board meeting, Bushwick residents expressed a number of concerns, ranging from the encroachment on public space in the plaza, to a lack of community input. The DOT spokesperson reminded those present that the bike racks represent a pilot program, so their concerns would be part of the consideration for a permanent operation.
A Request for Proposals went out last year, looking for concessionaires to run the secure storage facility, along with a possible repair shop or small retail booth. Proposals are currently under review and not available to the public, but residents worried about outside interests—not community members—gaining influence on the local scene.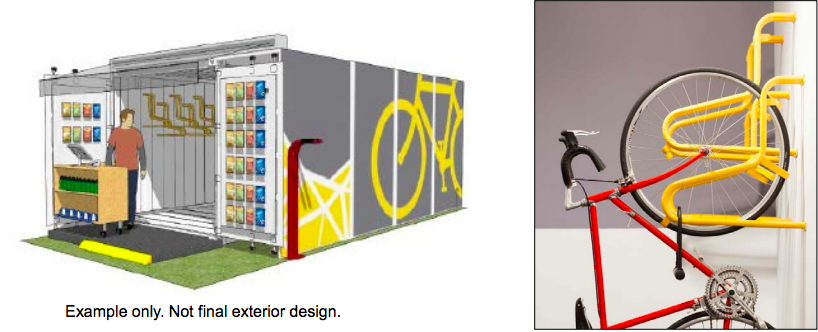 Offering storage space for 29 bikes, the goal of the secure valet storage is to encourage long-term bike storage and offer an added element of protection for bicycles, which would be stored out of the elements and less vulnerable to predation compared to the short-term, outdoor bike corrals.
The Myrtle-Wyckoff location is the only Brooklyn location for the pilot, though the DOT will be testing 2 other facilities in Manhattan. The department will be assessing the project for how often it's used, how financially feasible it is, and how the community will be involved. One audience member suggested allowing local artists or schoolchildren to paint the facility to contribute to community ownership of the space.
A concessionaire to run the pilot facility has yet to be selected, though the facility is expected to open sometime this April.
As Myrtle-Wyckoff serves the M and L train lines, but with M train service disrupted until spring and the L train closure in April 2019 set to change commuting patterns in much of North Brooklyn, it will be interesting to see how usage during the next 9 months reflects the realities that are a little more than a year away.