Community Spends Night Out Against Crime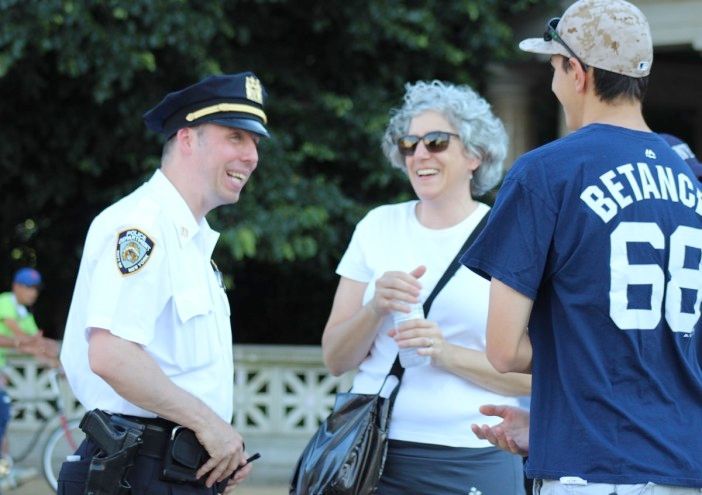 Tuesday night officers from the 78th Precinct spent time with the community at National Night Out Against Crime in Grand Army Plaza. There were games, food, and information about police programs, as well as the chance to meet local police officers.
"We're here in support of the precinct. We try to come every year. We are very proud that the 78th is such a great precinct and we love seeing everyone here coming together." said Nica Lalli, a long time resident of the neighborhood.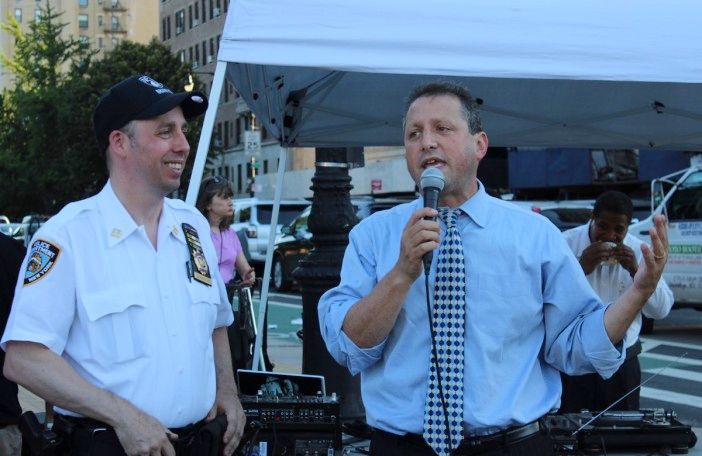 Councilmember Brad Lander stopped by the event and thanked the police for the work they do, " It's important to thank everyone who helps keep our community safe and the 78th Precinct is doing a great job."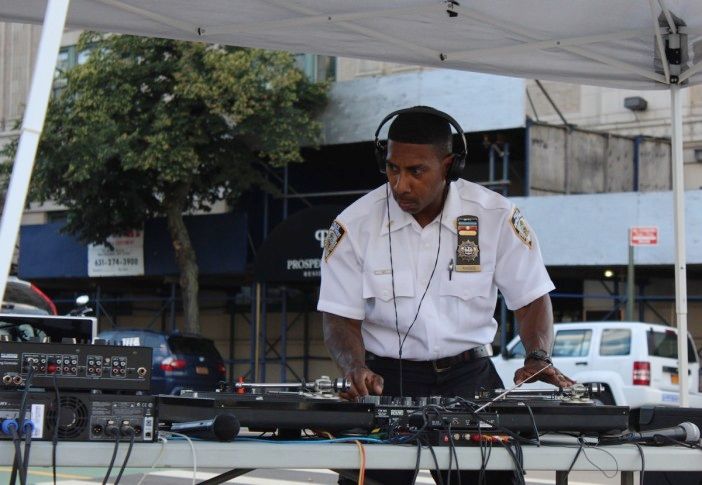 78th Precinct Commanding Officer Frank DiGiacomo was very happy with the turnout. "It's a great gathering between the community and the police. More and more people come out for it every year," said DiGiacomo.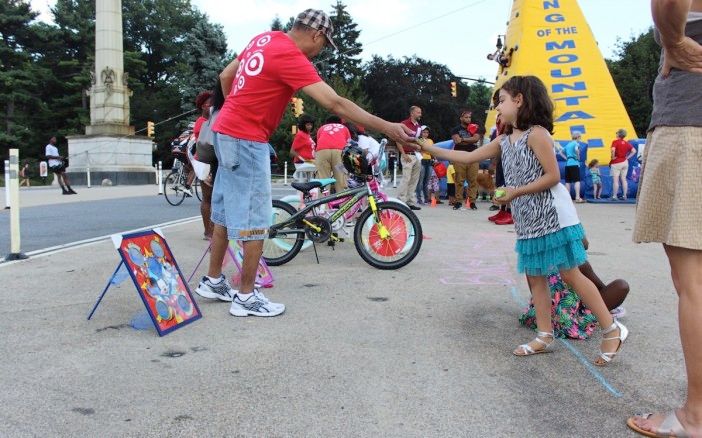 Neighbor Gloria Vaval was just walking by but when she saw the event she went home and brought her son out. "People are interacting and able to shake ands with officers. It's a great way to connect with the community."