After Holiday Toy Drive Is Ransacked By Thieves, Community Rallies Behind Coney Island Charity
Community groups and city agencies came to the rescue after a thieves ransacked the offices of a Coney Island charity and made off with donations for the group's holiday toy and clothing drive.
With days to spare before the event, donations poured into the offices of Coney Island Generation Gap, the community service organization once headed by Assemblywoman Pamela Harris. The Parks Department scoured the five boroughs for toys and clothing to deliver to the group's headquarters near Kaiser Park. Donations also came from the NYPD's 60th Precinct, the New York Aquarium, the Gowanus Club, and Community Board 13, said Rocco Brescia, the group's executive director.
"One bad apple is not going to ruin the whole community," said Brescia. "While it's unfortunate that some people did this, there are still a thousand other people out there that are good. When we called out for help, these people all responded."
Brescia said the robbery happened midday on Wednesday — four days before they planned to host 300 – 400 needy families who would receive the gifts. He said he left the office at the Kaiser Park field house for a few hours and returned to discover the door to the conference room had been busted open and the plastic bags holding the donations had been torn apart. He said the thieves must have changed outfits right in the office because he found dirty, grease-stained clothes left behind.
"Not only did they take clothing, they took off whatever they had on. We tell people, when you're dropping off clothing, it must be clean. And these clothes were dirty. Not something that we would accept," he said.
In total, Brescia said the burglars stole 10 bags of toys, four bags of clothes, and an electric scooter used by kids in the summer.
"It's heartbreaking. These donations go out to kids in the community — kids whose parents find it hard to buy them clothing and toys," he said.
This isn't the first time Coney Island Generation Gap has been robbed, Brescia said. In September, after the organization had wrapped up its summer program, thieves raided the office and stole laptops, cameras, movies projectors, and scooters.
"That time was like everything that we've worked for and everything that we used for the program was gone," he said. "And then to come back and have it happen again, I thought: They hit us again."
However, thanks to the last-minute assistance from local organizations, the charity was able to replenish half the stolen donations within a few days and still distribute toys and clothing to hundreds of families at Kaiser Park Saturday. Santa and his helpers were also on hand to help.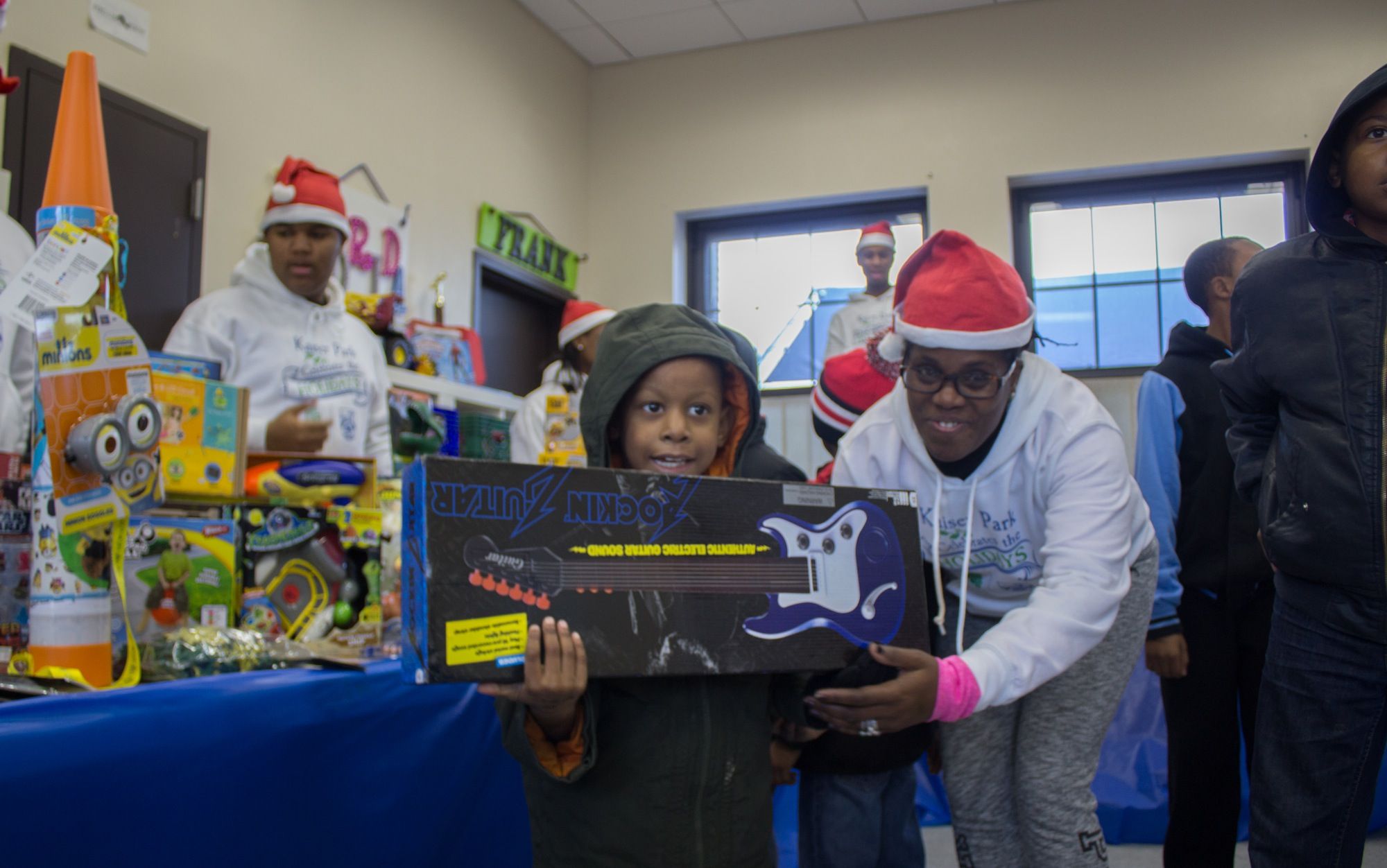 This is the 10th year Coney Island Generation Gap has organized the toy and clothing drive. Friends of Kaiser Park, which Brescia also heads, partners with Coney Island Generation Gap each year to collect and distribute donations.
"We're doing so much for the community, and somebody comes in and tries to ruin it. But you know what? We're still going to have a program thanks to the help of people in the community," Brescia said.