Paint a Community Mural this Week in South Williamsburg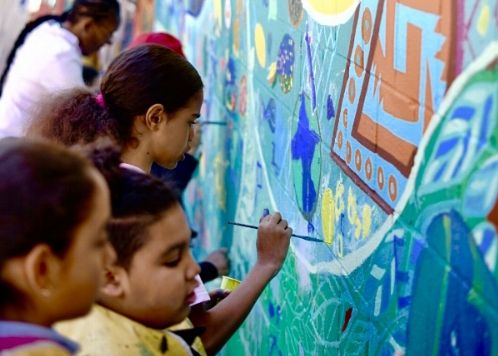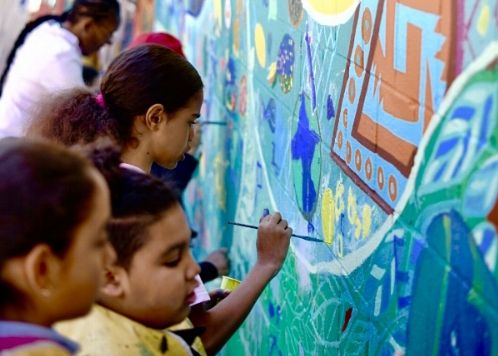 SOUTH WILLIAMSBURG – This week you can try your hand at painting a street mural in East Williamsburg.
Ten years ago, a mural reflecting the local farmers market was painted on the wall at 46 Graham Ave. Over the years it became covered in graffiti and has now been painted over to create a blank canvas for a new community project — a partnership between the non-profit Sacred Arts Research Foundation (SARF) and the Graham Ave. Business Improvement District.
Lead by artist Craig Anthony Miller, the new mural will have environmental elements to bring the city block a piece of nature, and will also encompass  PS 257's core values that they're focusing on in the school year, like respect. Students of PS 257 are participating in the creation of the piece.
Public spaces and venues have now become the focus of experiencing art in a communal setting. Andrew Johnson "AJ" Block, a board member of SARF and one of the main producers of the mural project hopes to bring at least one public art project a year to underprivileged communities — last year it was the mural at Borinquen Plaza.
By expanding community-based art events, local youth get a chance to make local impact and beautify their neighborhood. "The idea is to put up a piece of art that transforms the neighborhood," said Block in an interview with Bklyner. "People will start to value this area, people will come from far away to see this art."
"Murals have been a powerful tool for many centuries throughout the world. Today they benefit communities by giving a sense of visual art therapy or delivering a message," Miller wrote to Bklyner in an email. "They make neighborhoods a go-to destination and beautify the mundane. I think a lot of people enjoy art but are too busy or intimidated to visit galleries or museums."
SARF and Miller aim to bring the community together with positive value through the neighborhood project, creating a unique opportunity to highlight the local youth's voices.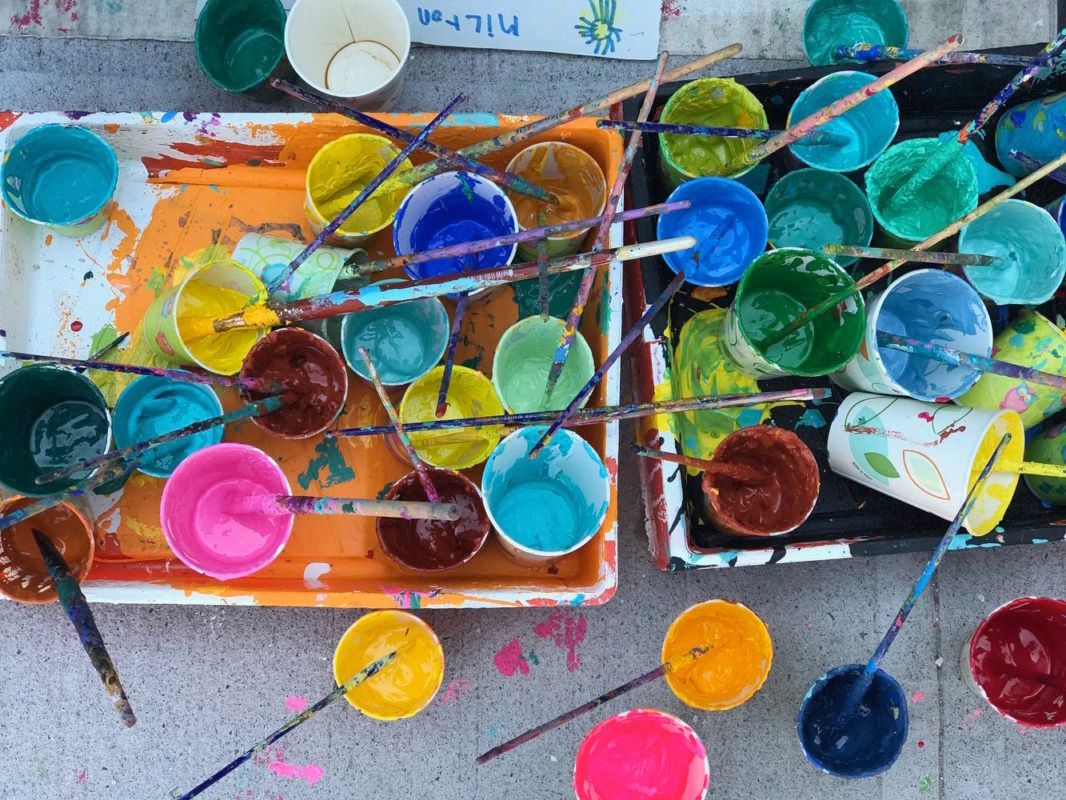 The event is free and will take place at 46 Graham Ave. in South Williamsburg from October 17 to October 19, from 10 a.m. to 6 p.m. Stop by anytime to join in the artistic process. On the final day, Saturday, October 19, there will be live music and an active farmers market. Sign up to volunteer here.