Community Board Okays Avery Hall's Plan To Build Key Food Site Higher
At a Community Board 6 Landmarks and Land Use Committee meeting held Thursday evening at PS 32, board members voted to approve an increase to the height limit in the plans for the Park Slope Key Foods site located at 120 Fifth Avenue.
Brian Ezra, a Founding Principal of Avery Hall Investments, the firm that purchased the site where it will develop two mixed-use buildings, addressed the dozens of Park Slope residents who attended yesterday's meeting.
Ezra explained that the site is part of a 1981 Urban Renewal Plan (URP) which restricts height limits of buildings to 40 feet tall to ensure low-scale development. Since this URP will expire in five years, in 2022, Ezra requested a minor modification to the plan—eliminating the 40 feet limit and allowing the current zoning maximum of 75 feet.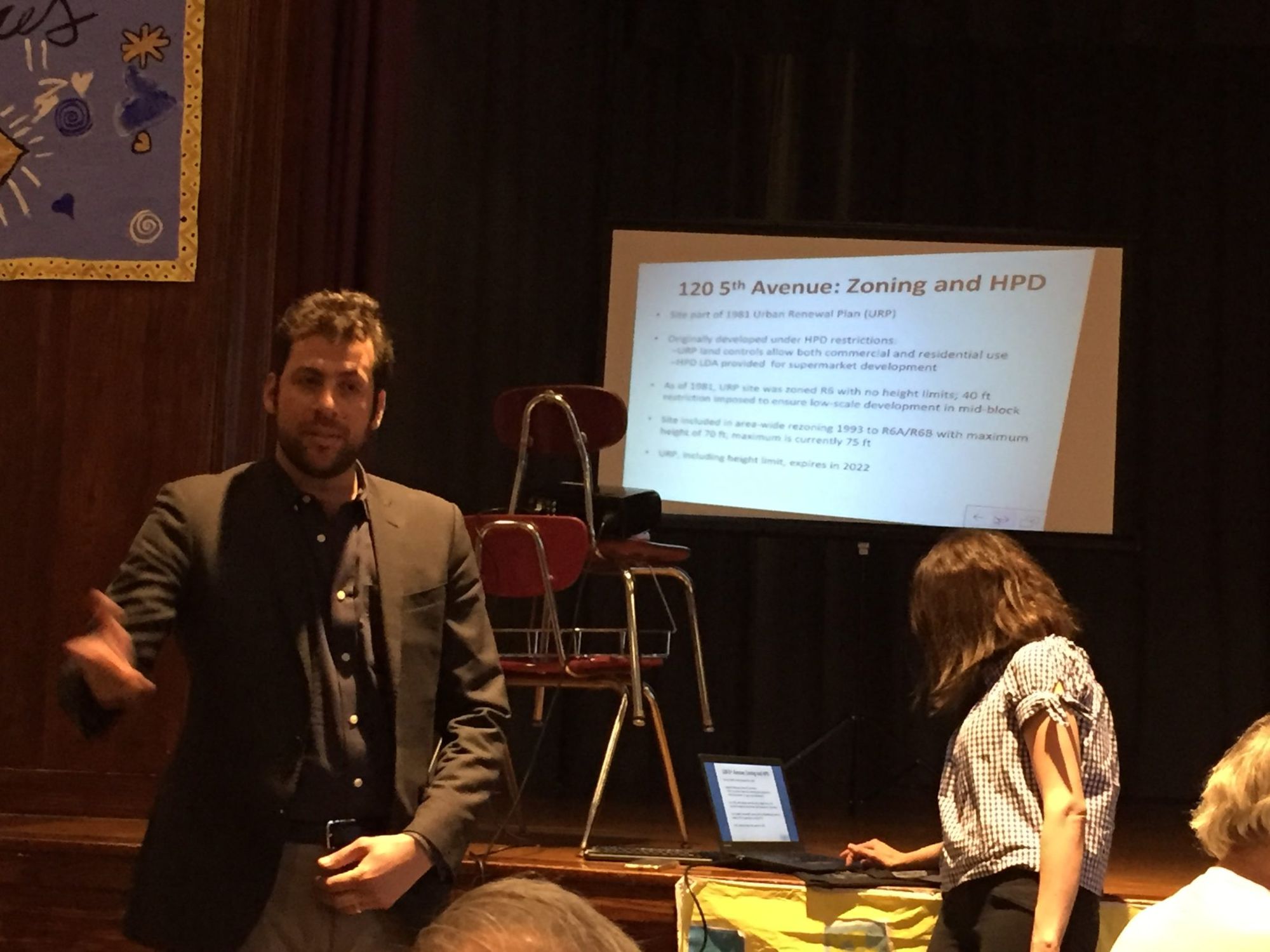 The additional height would only affect the 5th Avenue side of the project's north building, which will be situated on the corner of 5th Avenue and Baltic Street. The project proposes six stories for the north building and four stories for the south building. A pedestrian plaza will be constructed between the two buildings, providing access to Butler Street which is currently blocked by a wall at the western edge of the Key Food parking lot. The plan includes approximately 186 underground parking spaces in the north building.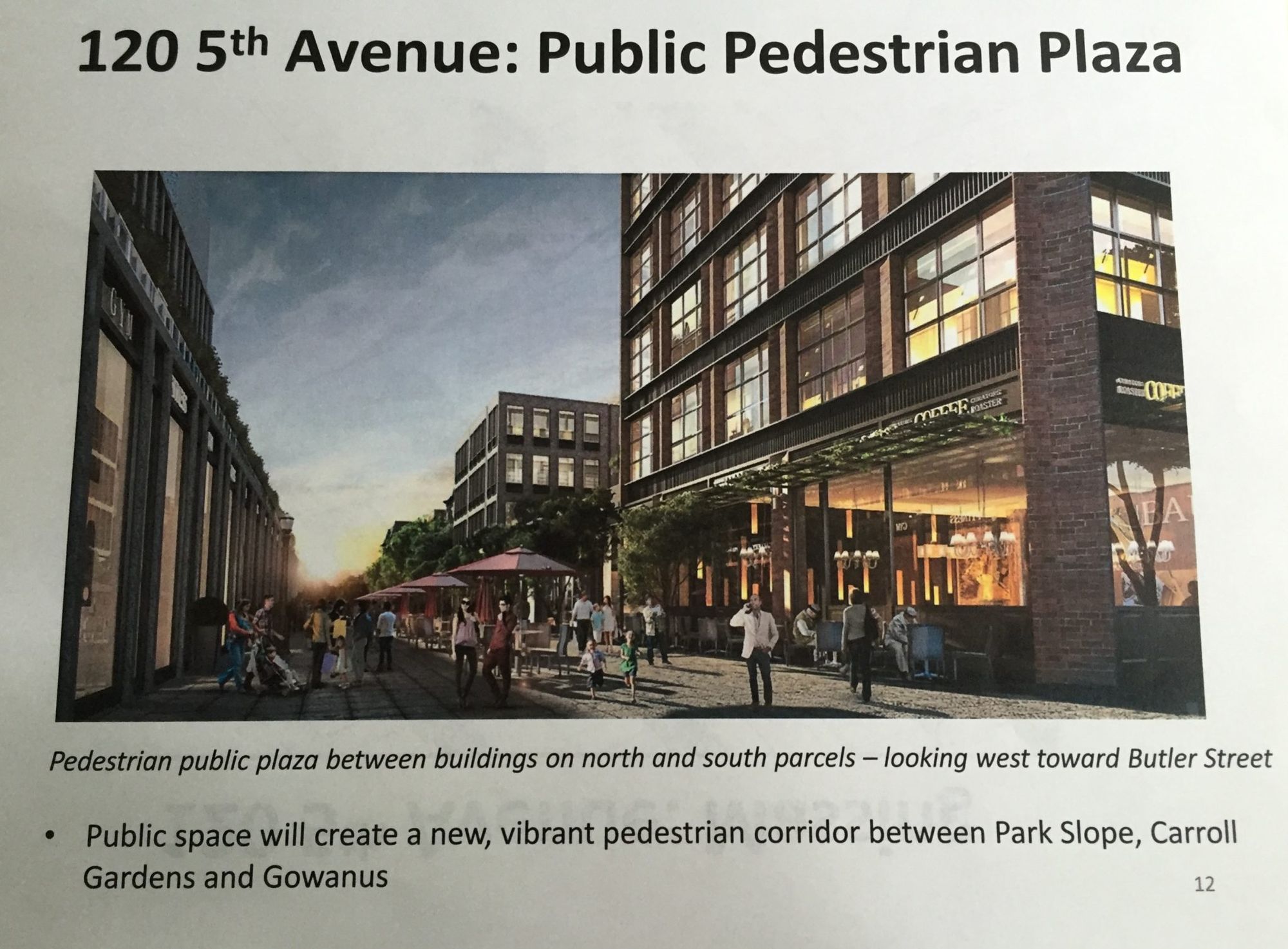 Along with more than 50,000 square feet of ground-floor retail space, the plan still includes at new supermarket to replace the Key Food. Ezra insisted that the new affordable supermarket will be at least 22,000 square feet and will be granted a 20-year lease. He says the Key Food will remain open for as long as possible.
The plan would still also include affordable housing. Of the total proposed 165 rentals, 25-percent will be affordable—approximately 41 units. Of these affordable units, approximately 16 will be set aside for very low-income families earning no more than 40% of area median income (AMI)—approximately $36,000 for a family of four.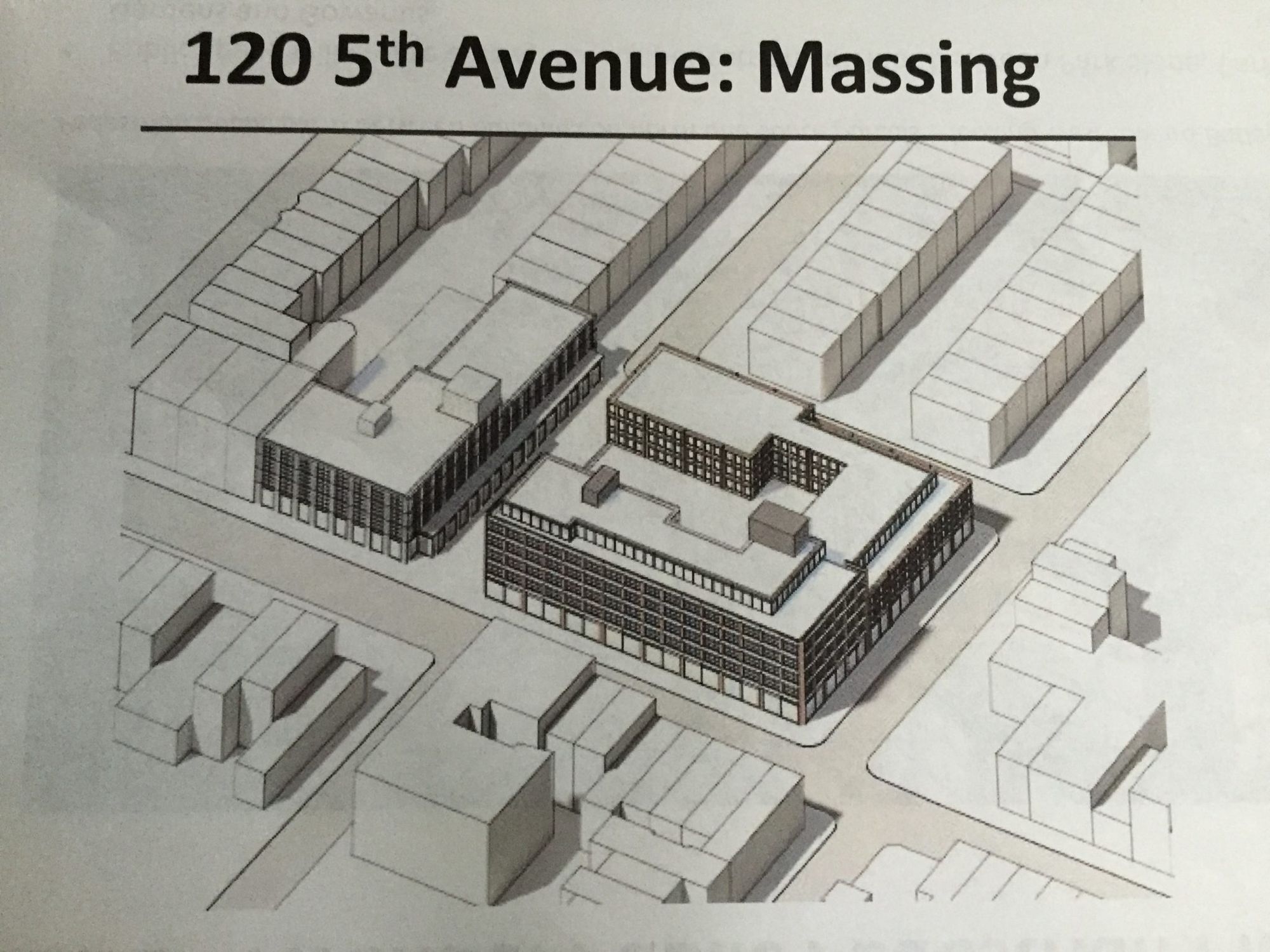 All eight board members present voted to approve the requested change, eliminating the 40 feet height restriction and allowing the project to be built to the maximum of 75 feet, and will recommend it to the NYC Department of City Planning. NYS Assembly Member Jo Anne Simon and Council Member Brad Lander both sent representatives to the meeting to express their approval and support of the project's revision.
Ezra ended by stating that Avery Hall would like to begin construction in Spring 2018, pending approval from the Department of City Planning, and hopes to have the project completed within two years.