Over 700 Attend Youth Conference Organized By Community Board 14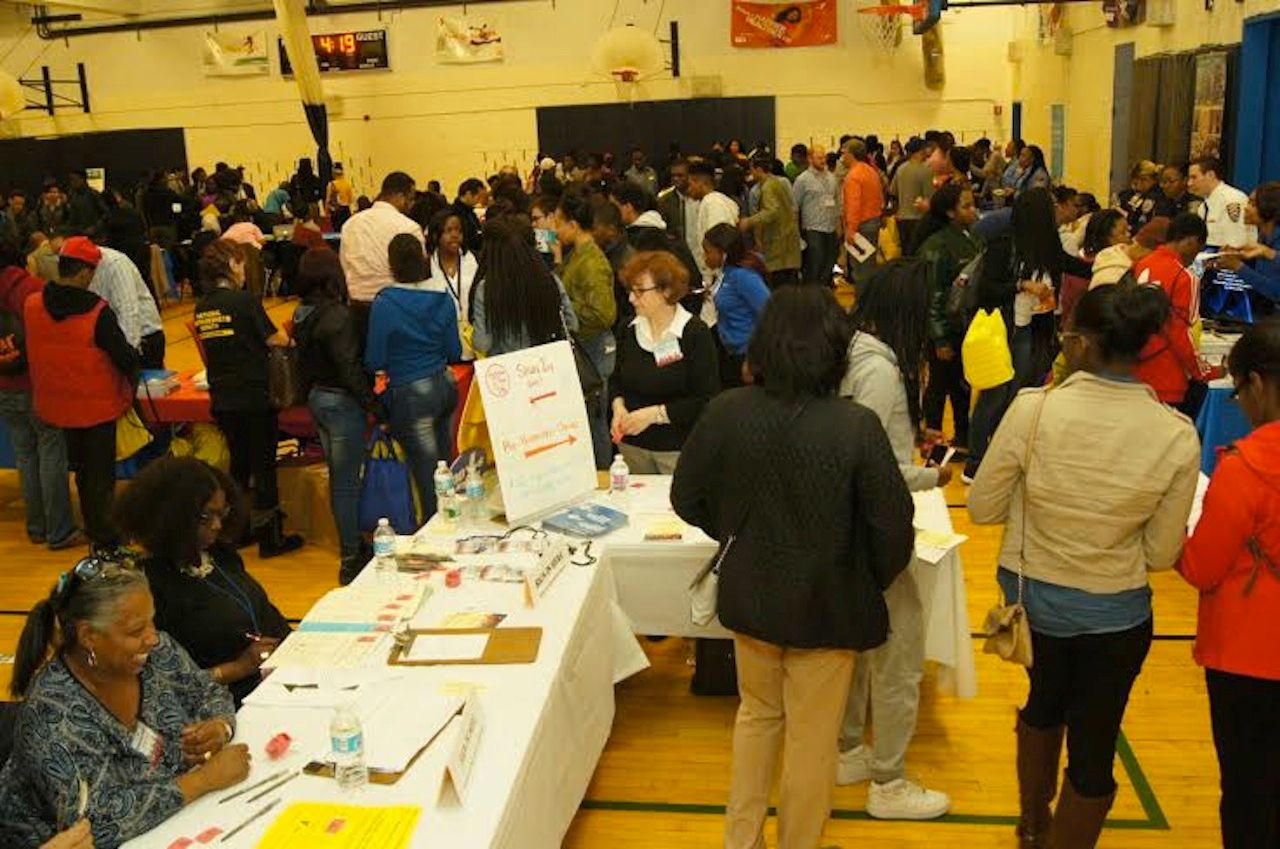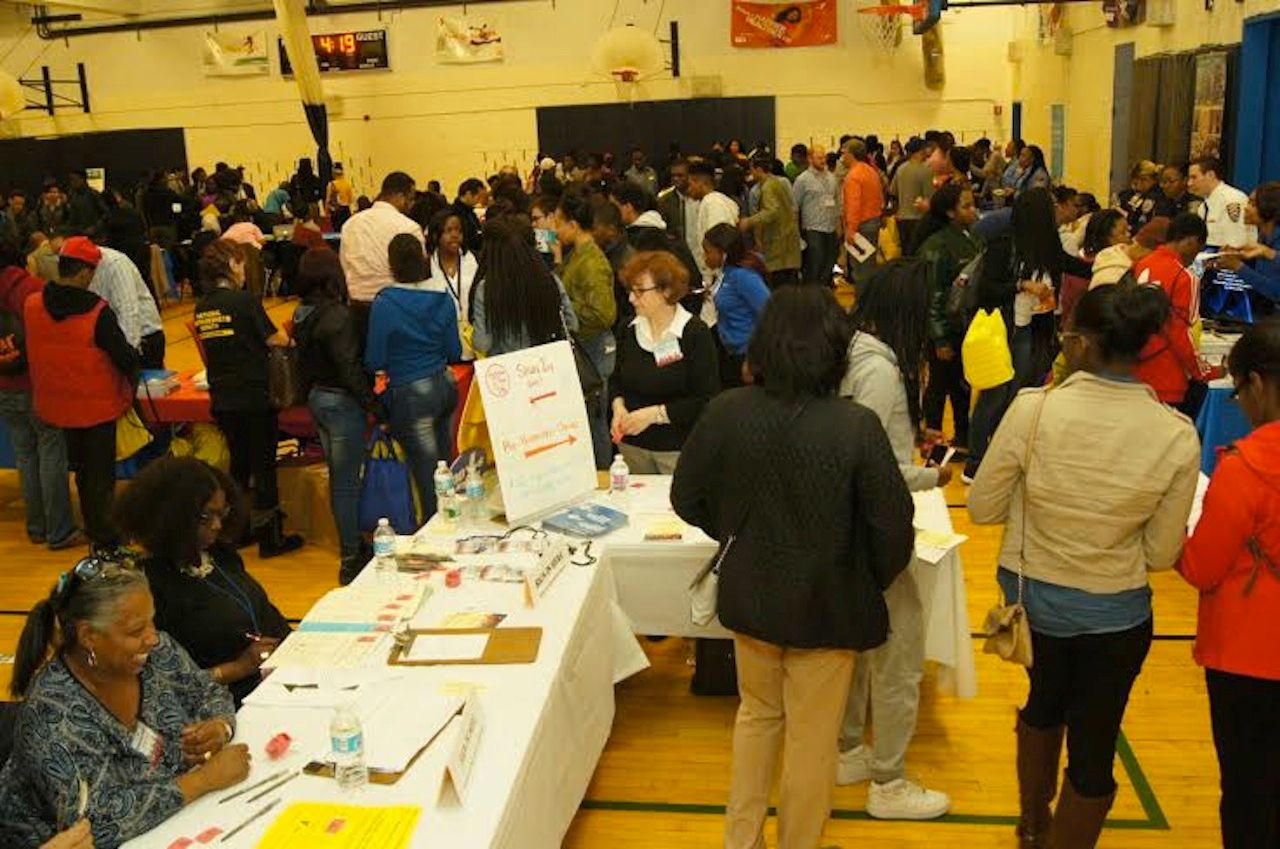 Demonstrating the huge demand that exists for jobs and educational opportunities for young people, over 700 area students attended Community Board 14's Youth Conference last Thursday.
This was Board 14's ninth year of sponsoring the youth conference, which took place at the Flatbush YMCA.
"We feel the…conference is one of the most valuable things we do as a community board," said Board 14 Chair Alvin M. Berk. "For some [young people]  it means finding an internship or summer job. For others, it means acquiring the skills they need to start a career."
Young people aged 12 to 19 were able to meet with representatives from over 70 city agencies, organizations and businesses on Thursday, including the Prospect Park Zoo, Opportunities for a Better Tomorrow, Luna Park, Kings Theatre, NYPD Explorers, the Brooklyn Public Library, and the NYC Department of Youth and Community Development, to name just a few.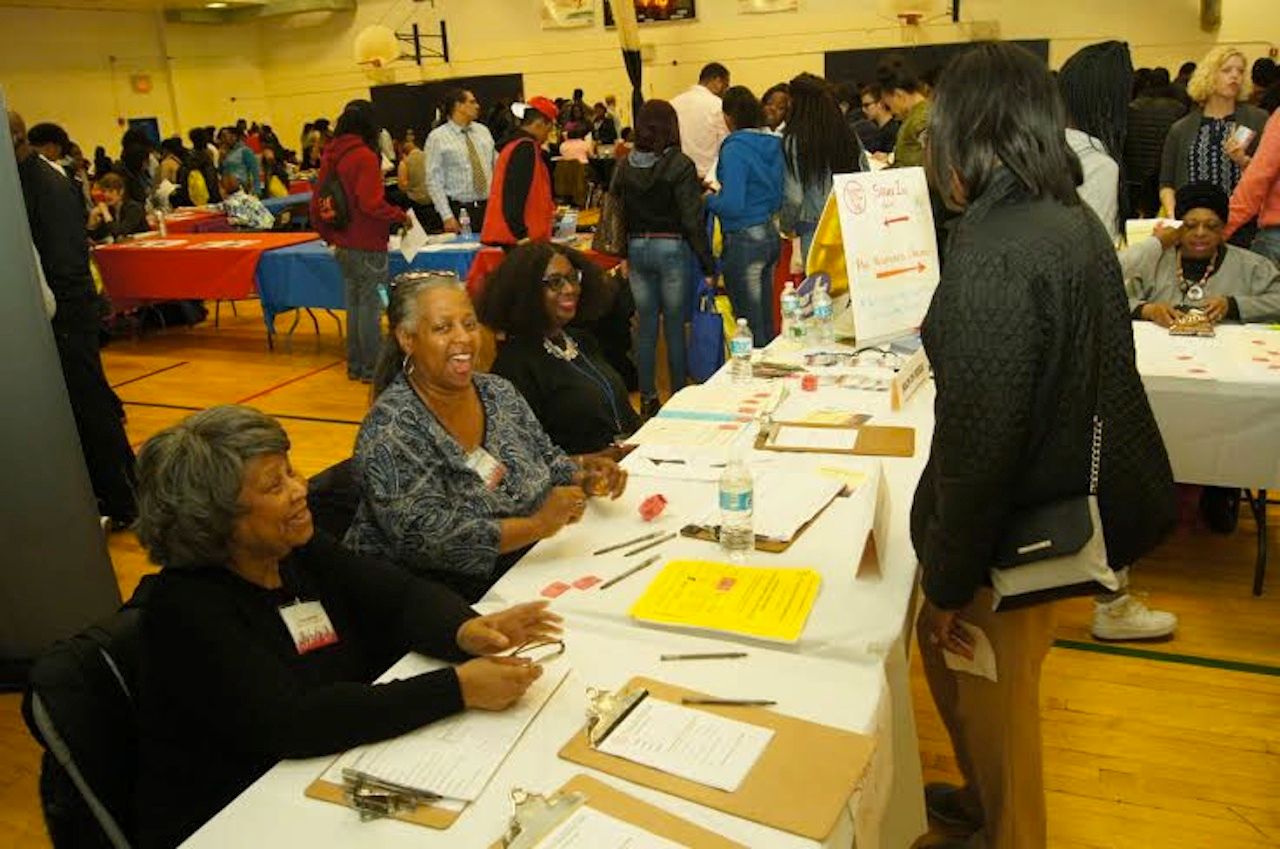 Students filled out Summer Youth Employment and other job applications, explored volunteer opportunities, got tips about job interviews and the college admissions process, and learned about other programs from which they can benefit.
The Board 14 conference fills a critical need. Youth unemployment in New York City still hovers around 29 percent — according to Crain's — despite the economic "recovery."
The unemployment rate for 16 to 21-year-olds in New York soared to 30 percent (from 18 percent) during the last recession.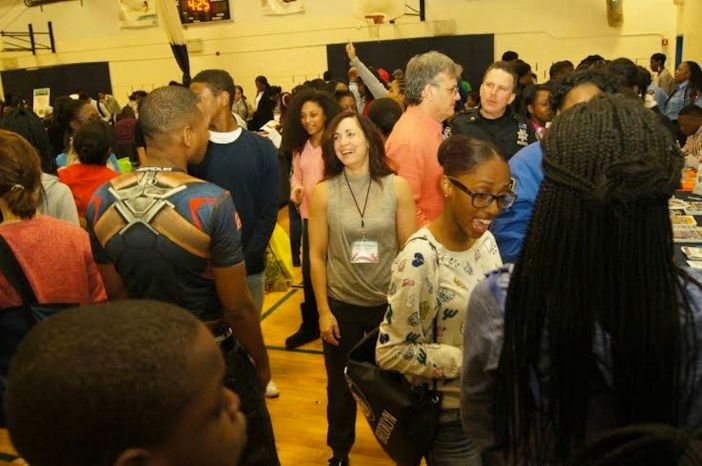 This year's event was organized in partnership with the Flatbush YMCA. The conference "aligns with our core values to develop and strengthen the abilities of the youth we serve in Brooklyn," said Meishay Gattis, the Y's Executive Director.
Also in attendance was New York City Councilmember Jumaane Williams, whose district includes Flatbush, East Flatbush and other areas in Central Brooklyn.
Williams and the Community Service Society proposed in February that the de Blasio administration fund a summer internship program that would provide a minimum wage job to every teenager who applies.